How to Run a Washington License Plate Lookup
A common questions among residence of Washington is how to lookup information on a vehicle? There are a multitude of online public record website where anyone can do just that. All a person needs to begin their search is have the full Washington license plate number and enter it into the search form. Then after the vehicle has been located the user is directed to choose a valid reason for obtaining the information they're after, as only certain vehicle information is available for specific reasons as outlined by Washington driver privacy laws. Then, once those first couple steps have been satisficed, the user can obtain a multitude of vehicle information such as the history of the vehicle, the details of the license plate owner, fining out if the title is clean, the vehicle specifications and options and much more. Many people resource vehicle records for researching a used car, truck or SUV they want to buy.
Washington License Plate Lookup Results May Include
Vehicle Owner Details

The History of the Vehicle

Manufacturer features and options

Vehicle Title Status Checks

Vital Statistics of The Vehicle 

 

Salvage and Junk Records 

 

Accident and Damage Records

 

Total Loss Records

 

Odometer Verification

 
Vehicle record searches, such as a Washington license plate check, are valuable research tools for accessing a vehicle's history, finding out about the vehicle safety features, if there are any recalls or major accidents. Many people in the state use these resources on a regular basis when researching a used vehicle they want to purchase. Some information such as Washington vehicle owner details are restricted under federal and state laws that only allow certain entities such as law enforcement, insurance purposes or legitimate business to business inquiries allowable.
Why Run a Washington License Plate Lookup?
With nearly 3 million vehicles on the road in Washington state as of January 2023, there is a large demand for vehicle related services. One of those vehicle services is being able to lookup and access Washington vehicle records. One of most common reasons for accessing vehicle information in Washington state is for people doing research on a used car, truck, van, SUV, motorcycle or RV they're interested in buying. A quick vehicle record search with the SearchQuarry.com license plate lookup or VIN check can help people make a more informed decision and find out if there are any issues that may not be disclosed by the seller of the used car. Issues that can greatly affect the value of a used car can be if there is a salvaged title or if the car was in a major accident, to name a couple. One of the benefits of using this type of plate number look up tool is it can be accessed on the fly from any device that has an internet connection. Here are some other important reasons this type of search is resourced:
Purchasing a Used Car: Prospective buyers can lookup the vehicle's history and any potential issues before handing over any cash.

 

Insurance Purposes: Auto-Insurance companies in Washington state can use this information to assess risk and determine premium rates for new customers.

 

Law Enforcement: Authorities use this information during investigations or to check for legal compliance.

 

Vehicle Recoveries: In cases of theft, a Washington license plate lookup can help track and recover vehicles.

 

Legal Proceedings: In lawsuits or other legal matters, vehicle information can serve as crucial evidence.

 

Debt Collection Purposes: Lienholders, banks, or debt collectors use this information to locate debtors.

 

Rental Services: Car rental companies use this information to maintain their vehicle fleet.

 

Recall Awareness: Consumers can check if their vehicle has been part of any safety recalls or if the vehicle was reported as a lemon.

 

Personal Safety: Individuals can verify the legitimacy of vehicles used for private transport or various ride-sharing services.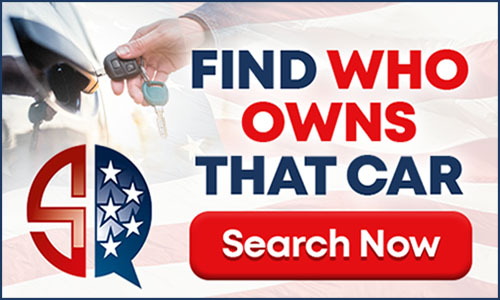 History of Washington State License Plates and Registration
The state of Washington began issuing license plates in 1905. Initially, Washington vehicle owners had to provide their plates, they were not provided by the state. It wasn't until 1916 that the state began officially issuing embossed metal plates. Over the years, the design and numbering scheme of Washington State license plates have changed multiple times, which followed the state's growth and highlighted aspects of the state's ecology, history and culture. 
Privacy Concerns Related to Washington State License Plate Checks
While license plate checks are an important tool that allows people to research a vehicle's history and find out more about their own vehicles. However, they also raise concerns about privacy and data security. Unauthorized access to personal data is a legitimate concern, so it is very important to follow the guidelines set forth by the federal Driver's Privacy Protection Act and Washington state's privacy laws. The state has stringent measures to ensure that only authorized individuals or entities can access sensitive information. 
Lookup Vehicle Information In Other States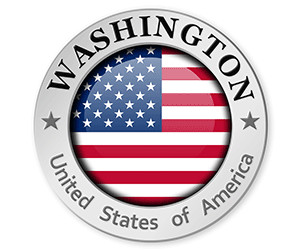 ---
Washington License Plate Search FAQs
Is there a free Washington license plate search?
There are some free vehicle records that you can find but they are not very comprehensive. You will most likely get very basic information for free such as make and model of the vehicle and manufacturing specs and options. More detailed vehicle reports will cost a few bucks.
Can I find the vehicle owner with a Washington license plate check?
Personal information is highly restricted in the state of Washington. While some authorized entities can lookup Washington vehicle owner information, it is not publicly available to everyone.
How can insurance companies use Washington license plate checks?
Insurance companies use this information to assess risk, determine insurance premiums, and process claims.
Can I lookup recalls with a Washington license plate check?
Yes, if the vehicle has been part of any recalls or safety notices, these can be found with either the license plate number or the VIN.
Can a Washington license plate check help me if I'm buying a used car?
Definitely, it can provide a lot of valuable information about the vehicle's history, title status, accidents, recalls and safety issues. This can help you make a more informed purchase.
Can a Washington license plate check show me the vehicle accident history?
Yes, depending on what website you are using, a license plate check or VIN check can show you accident history as well as the title status if it has been junked or salvaged.
---