West Virginia License Plate Lookup Options
 License plate search tools are useful for drivers for a few reasons. One, if they are involved in a hit-and-run accident and the driver happens to record the other driver's license plate number, they can provide it to the police or their insurance company so that the driver can be contacted by the authorities or so that their insurance premiums will be affected. Drivers can use online license plate search tools as well from home to find out additional information about the driver. To begin your West Virginia licens plate lookup use the above form.
Another common reason for a license plate search is to check for availability of a vanity or custom plate. The DMV in West Virginia provides an online tool for this purpose.
West Virginia Vanity Plate Search
The West Virginia DMV provides an online tool for drivers to search for availability of a particular plate. Beginning on this page, drivers can choose the plate type they prefer from a drop-down menu. The choices are as follows:
Standard Plate
Scenic
Patriotic
9/11 Commemorative Plate
Wildlife Bird
Wildlife Deer
After selecting their preferred choice, drivers can request a personalized plate using the link provided on the page, and accessible by using this link. On this request page, the West Virginia DMV provides important notes for remembering about requesting personalized plates. Drivers provide their current title number and license plate number and click the button labeled "check availability." At this point, the system will lead them through prompts in order to check if the vanity plate they want is available for registering. Drivers can pay their registration fees online as well, and the plates will be mailed to them provided that the vanity plate request meets all West Virginia state requirements.
Third Party License Plate Search
Some third party websites offer free license plate lookup services, simply by entering the license plate number and specifying the state. This site, accessible here, promises to return information about the vehicle's owner and the vehicle's registration. It also includes information about whether the vehicle has been in an accident, if it has been stolen, or if it was ever declared salvaged.
A second third party website, which also includes a VIN lookup service for West Virginia, allows drivers to search for a license plate by specifying the plate number and state. This service provides information about the owner's name and address, vehicle VIN, and license plate registration information.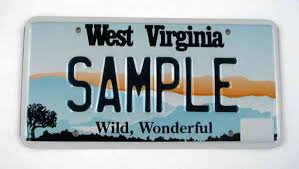 ---
What information is available from a West Virginia license plate lookup?
With a West Virginia license plate lookup you can find out a lot about your vehicle, the VIN, vehicle history and some limited owner information if depending on the reason for your license plate inquiry.
---