West Virginia, home to over 500K vehicles on the road has a high demand for vehicle services. One such service is looking up vehicle records through a West Virginia license plate lookup tool. This type of search tool can be found on most any vehicle record or public record website, and is available to anyone with internet access and can used on the fly from any device. The process is simple to run this WV plate search. The first step is to enter the full WV license plate number into the search form. Then once the vehicle is located the user will be prompted to select a valid reason to run their search from the list of acceptable vehicle record searches. Only certain license plate information is available for certain reasons according to federal and WV state driver privacy laws.
Reasons For Running a West Virginia Vehicle Record Search
The top reason in West Virginia for running a vehicle record search is to lookup and verify vehicle information on used cars, trucks, SUVs and motorcycles. Online vehicle record resources can help find helpful information such as the history of a vehicle, owner details, vehicle title status, junk and salvage records, vehicle options and more. Other reasons may be looking up license plate owner information for criminal activity reasons, driver safety reasons or because a vehicle was abandoned on private property. There are a multitude of allowable reasons for people to run a WV vehicle record plate. Below are some of the main reasons people, businesses, law enforcement, and insurance companies lookup vehicle records in the state:
A West Virginia license plate check helps you verify the seller's claims about the car and uncover potential undisclosed problems before making a purchase of a used vehicle.

 

Find out if the car was involved in any serious accidents and what the status of the vehicle title is.

 

Check to verify whether the vehicle has ever been reported stolen.

 

It helps to identify cases of insurance fraud as well as aide in auto insurance investigations and claims reporting.

 

A vehicle record search can uncover any recalls or defects associated with the vehicle, as well as any major vehicle safety related issues.

 

Learn about the vehicle's maintenance history or emission records. This is sometimes available but not always.

 

Determining if there are any legal issues, like lines, attached to the vehicle, or to assist in ongoing court cases where a vehicle was involved.

 

Check if the odometer reading is accurate, which can be found on the vehicle title. If the title is not clean then there might be some major issues with the vehicle from an accident or natural disaster such as a flood.

 

Get detailed info about the vehicle's make, model, year, etc.

 

Decoding the vehicle information from a plate number search or a VIN

check
What You Can Find With a West Virginia License Plate Search
Owner Information For a Vehicle

A Complete Vehicle History Report 

 

Full Specs and Vehicle Options

Salvage and Junk Records 

 

Vital Statistics of The Vehicle 

 

Accident and Damages Record History

 

Total Loss Records

 

Odometer Verification

 
Whether you're buying a used car, want to report a suspicious vehicle in your neighborhood, or are just plain curious, conducting a license plate check can be a valuable resource. If you are attempting to access West Virginia vehicle owner information then you should first consult the state privacy laws as well as the federal DPPA as personal information is restricted to most inquiries. Only certain allowable searches can be run to access vehicle owner names and contact information such as by the police, insurance companies and other legitimate business uses.
West Virginia License Plate Types
Standard WV License Plate
Scenic Plates
Patriotic Plates
Commemorative Plates
Wildlife Plates
Special Interest Plates
Charitable Plates
Nonprofit Organization Plates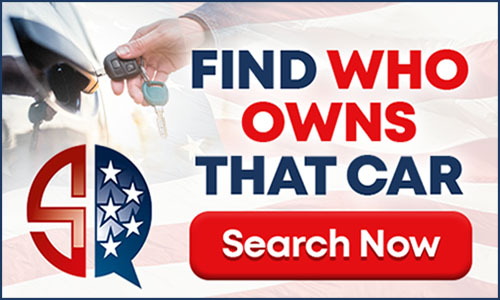 The History of West Virginia State License Plates and Registration
License plates in West Virginia dates back to 1905. Initially, motorists were required to provide their own plates, which were often home-made out of materials like leather or even wood. Then state-issued plates started being used in 1913. Since then, the design has gone through several changes which highlight the state's attributes, culture and landscapes. Today, there are dozens of specialty plate options where a portion of some of the revenue generated goes to special causes.
10 Fun Facts About West Virginia State Plates
The current license plate, as of January 2023, design is called "Scenic," which shows off the state's roaming landscapes.

 

The state motto "Wild, Wonderful" has been featured on the license plates since the 1970s.

 

The plate also has the state's nickname, "The Mountain State."

 

The first state-issued license plate was made of porcelain covered metal.

 

Plates in West Virginia are replaced every 10 years for readability, as they can fade over time.

 

The license plates also include a two letter code that indicates the county of registration.

 

Certain historic plates are considered collectibles and some are worth some big money.

 

The 1976-1985 base plate had the slogan "Almost Heaven," taken from John Denver's famous song "Country Roads." which has become one of the most iconic songs that is about West Virginia.

 

The 2016-2020 WV license plate featured the New River Gorge Bridge, a very recognizable symbol of West Virginia.

 
Run a Vehicle Record Search By State