The Virginia License Plate Lookup Tool
SearchQuarry.com has built a comprehensive license plate lookup for the state of Virginia. This search tool allows people to access vehicle information online with any device that gets internet access. This Virginia vehicle search can be run with both the license plate number or the VIN number of the vehicle someone wants to know more about. Results from this search may include the history of the vehicle, owner details, vehicle options and specifications, salvage and total loss records and much more. The process is simple, just enter the full Virginia license plate number into the search form and begin. The next step is selecting a valid reason for running the search, there are only certain allowable reasons to obtain certain vehicle information via the state and federal privacy laws. If there is a snag with the search or if questions arise, there is an expert support team available via blog, email or phone call. This service is not offered by any motor vehicle dept. in Virginia. The SearchQuarry.com license plate lookup tool is unofficial and intended for verification purposes only.
A Comprehensive Virginia Record Report
While the first thing that comes to mind with a license plate search, or
VIN check
, is the ability to find out the about a car's owner, the vehicle history, the features and options and many other reasons people would want to look up a car's license plate. If you are in the market for a
used car
, but are afraid of buying a lemon, looking up a car by the vehicle's
license plate number
or VIN can yield you the information you need to make an informed car buying decision. A Virginia license plate lookup will tell you if the car was ever considered a salvage vehicle. A Virginia vehicle record search can tell you about any major accidents in which the vehicle was involved. The search can also tell you if the car has ever been declared lost or stolen. This is all valuable information you need to know before making a decision that could potentially leave you liable.
What Can Be Found With a Virginia Vehicle Record Search
Virginia Vehicle Owner Information

 

Vehicle History Report

 

Vehicle Options and Specifications

Salvage and Junk Records 

 

Vehicle

Vital Statistics

Accidents and

Loss Records

 

Odometer Verification

 
Virginia License Plate Fun Facts
It was
1906 when the state of Virginia
first started requiring license plates on automobiles. The very first license plates only had four numbers and they were white printed on a porcelain license plate. Today all Virginia plates have 2 digits that are alpha-numeric and are painted on embossed aluminum. License plates in Virginia are required on both the front and rear of the vehicle, with the exception being trailers and motorcycles.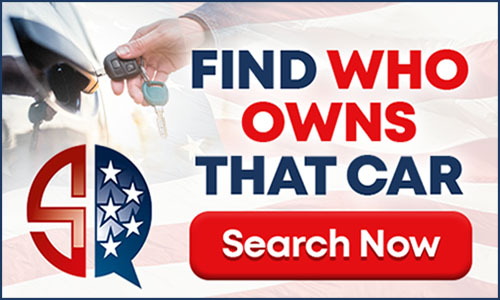 ---
Virginia License Plate Lookup FAQs
Can I Lookup a Virginia License Plate Number?
Yes, you can lookup a Virginia license plate number however some information might be limited depending on your reason. You can lookup information about the vehicle however, if you want to know about the owner of the vehicle you must have a valid reason that is outlined by the Virginia DMV and DPPA.
---