Learn How to Lookup Any California License Plate Number
A California resident may have a number of reasons for requesting information on another person's license plate. The person may want to obtain some information about a driver who performed a hit-and-run incident. The person may also have some inquiries about a vehicle's history, VIN number information, recalls or safety notices. An online California license plate number lookup can reveal information like this and more. This is because most public information can now be found online , such as SearchQuarry.com which has over 2 billion records that can be accessed with a simple search. With any device that has internet access, you can access a license plate lookup online. You can also find car owner information as long as you have a valid reason to obtain this information. You can also cross reference the information you find against other searches that are available in our member's area such as criminal records, DUIs / DWIs, traffic citations, arrest records and much more. This California license plate lookup tool is not offered by any dept. of motor vehicles and is intended for unofficial online verification uses.

Reverse California License Plate Number Lookup
A reverse license plate number lookup is when a person wants to know more about the driver and vehicle of another person's license plate number. It's a term that is interchangeable with a California license plate lookup and can be resources from websites like SearchQuarry.com. These searches are intended for people looking for specific information that is made available via the FOIA and allowed by the state and federal rules as long as the search abides by the privacy laws set out by each entity. When you go through the form above, you'll be asked to read through the terms of the search and then determine if you're search follows those privacy laws and select an appropriate reason for running the search. If you fulfill the criteria then you'll be able to access all the vehicle information that is available with your California reverse license plate search. If you have any questions or concerns then you can reach out to our customer support via phone or submit an email or a request through our blog at the bottom of this page. Please use this resource responsibly as it is not legal to harass or intimidate any persons with the information you find.
What You Can Find With a California License Plate Search
Owner Information For That Car
A Complete Vehicle History Report
Vehicle Options and Manufacturer Specifications
Vehicle Title Verification
Salvage and Junk Records
Vital Statistics of The Vehicle
Accident and Damages Records
Statewide License Plate Searches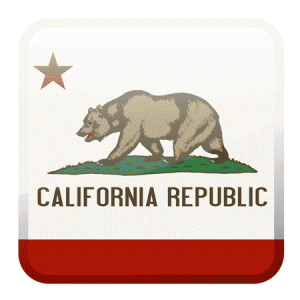 ---
California License Plate Lookup FAQs
Can I lookup the owner of a California license plate?
It is possible to lookup the owner of a California license plate number if you have a valid reason according to the DPPA regulations in California. To get more details about who can run a California license plate search you can contact your local DMV office.
How do I run a California license plate search?
You can run a California license plate search online as long as you have the entire CA license plate number. There are a multitude of online vehicle record websites where you can run a VIN check or license plate lookup without going to the DMV.
---