Learn How to Lookup Any California License Plate Number
A California resident may have a number of reasons for requesting information on another person?s license plate. The person may want to obtain some information about a driver who performed a hit-and-run incident. The person may also have some inquiries about a vehicle's history, VIN number information, recalls or safety notices. An online California license plate number lookup can reveal information like this and more. This is because most public information can now be found online from various databases. The beauty is you might not have to wait in line at the DMV anymore. With most any device that has internet access, you can access a license plate lookup online.
Reverse California License Plate Number Lookup
A reverse license plate number lookup is when a person wants to know another person?s license plate number. Finding out a license plate number is not as easy as finding out other information using a known license plate number is. A person can find out someone else?s license plate number by either driving past his or her home or place of employment, checking civil records or checking criminal history. The license plate number will most likely show up if the person has been involved in an accident, or the finance company filed a civil suit and repossessed the vehicle.
DMV California License Plate Number Lookup
A Califonia DMV license plate lookup can be easy if you're looking up records on your own vehicle. Results from a DMV license plate lookup on yourself may contain:
Vehicle information
Vehicle history
Vehicle Status
VIN information
Limited vehicle registration information
Visit the California DMV Official Website For More Information. You will have to create a login to view any sensitive information about yourself. In order to find out information about others you will have to submit a valid reason and fill out a request form.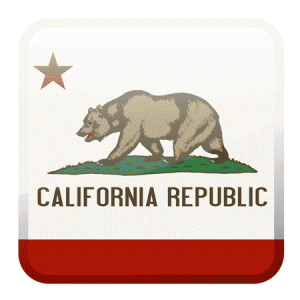 ---
California License Plate Lookup FAQs
Can I lookup the owner of a California license plate?
It is possible to lookup the owner of a California license plate number if you have a valid reason according to the DPPA regulations in California. To get more details about who can run a California license plate search you can contact your local DMV office.
How do I run a California license plate search?
You can run a California license plate search online as long as you have the entire CA license plate number. There are a multitude of online vehicle record websites where you can run a VIN check or license plate lookup without going to the DMV.
---