How to Run a Pennsylvania Vehicle Title Lookup
A Pennsylvania vehicle title lookup is an easy online process that only takes a few minutes. First,  you will need the 17 digit vehicle identification number (VIN) number for the vehicle you want to research. The VIN number is unique to every vehicle sold in Pennsylvania, just like a social security number is to a person, that follows that vehicle throughout it's life and can be used to track the history of the vehicle. Next, find a reputable vehicle record website on a any major search engine, then enter the entire 17 digits into the search field and search. Then once the search results populate, make sure that the make and model match the description of the vehicle you are researching. Just one digit changed on the 17-digit VIN can bring up results for a different vehicle, so this is an important step. Then, after you've verified the vehicle is correct, you will want to choose to get a vehicle history report which will include the Pennsylvania vehicle title information. This report will include a lot of important vehicle metrics, previous accidents, title status, recalls and many other important pieces of information to build an accurate picture of the health of a used car. Which many people are using to evaluate the value and risk of their used car purchase. It's also a good way to uncover any issues that may not be disclosed by the seller.
What You Can Find on a Pennsylvania Vehicle Title
A Pennsylvania vehicle title lookup can provide a lot of valuable information about a vehicle, especially those looking to verify a used car they want to purchase. The following are some of the key features that are displayed on a PA vehicle title: 
The 17-digit Vehicle Identification Number (VIN)

 

The Pennsylvania vehicle title number

 

Make and model of the vehicle

 

Year the vehicle was manufactured

 

PA vehicle owner information

 

Title issuing date as well as the expiration date

 

Mileage at the time of title transfer

 

Odometer verification, it will say if the odometer is accurate or not

 

Lienholder information if its bank owned

or personally owned

Title status, if it is clean, salvaged or junked

 
To run a Pennsylvania car title search you will want to run a VIN check to obtain a vehicle history report which includes most of the important PA car title information needed to make an informed decision on purchasing a used car. Most people that inquire about a PA car title are looking to verify the status of a used car they want to buy, and if there any red-flags before making that purchase. If the title was salvaged because of previous flood or accident damage then it would greatly depreciate the value of that used car. Some sellers may not disclose everything about a used car to a potential buyer, so  it's a"Buyer Beware" situation. This risk can be mitigated by verifying the PA title is clean and there are no discrepancies with the title information.
How to Replace a Lost Pennsylvania Vehicle Title
It is a common request to replace a lost Pennsylvania vehicle title, the following are the simple steps you need to take to receive a duplicate title in the mail: 
Go to the Pennsylvania DMV website and select Driver and Vehicle Services

 

Download and complete the Application for Replacement Title – Form MV-38O

 

Provide a driver's license, ID card or Passport for ID verification

 

You may be required to provide your registration card or insurance card as well

 

Pay the required fee for processing and shipping costs.

 

Main in the required documents to the address on the form

 

Once your application is processed, a duplicate title will be mailed within a few weeks

 
The request for a duplicate PA vehicle title can be expedited by visiting a PA DMV office in person. It is also important to note that if there is the vehicle is not paid off and is still bank owned, the lienholder is the only entity that can apply for a duplicate title. Additionally, if the car has been totaled or in a major accident, you may be required to submit additional paperwork, such as a salvage title before making your request for a duplicate title. 

When To Run a Pennsylvania Vehicle Title Check
A Pennsylvania vehicle history report will also give you the PA vehicle title information you are looking for. The idea behind running a report like this is to verify a used vehicle before purchasing it. A vehicle history report can offer you accident information, limited owner information, safety issues, recalls and a full breakdown of all the major vehicle information you want to know about that used vehicle you are interested in purchasing. It will give a solid objective picture of the true value of the vehicle. Then with all that information you can take that and run the Blue Book Value for that used car, truck, motorcycle or SUV. The cost of a vehicle history report is fairly cheap and can save you a lot of issues if you know the whole truth of that Pennsylvania vehicle you want to buy.
Pennsylvania Vehicle Registration Statistics
The most commonly registered and sold vehicle in Pennsylvania is the passenger car. This far outweighed all other classes of vehicles combined in 2022, according to the PA DMV registration report. Here is a breakdown of the most popular vehicles by class that were registered in 2022:
Total registered vehicles for 2022 were over 10.7 million
Passenger cars registered in PA were over 7.3 million
There were 2.7 million trucks and SUV registered this year
Motorcycle registrations were at 400,000
Trailers, including travel trailer registrations in PA were 1 million in 2022
Buses came in at 11,000 registered vehicles
Top selling brand in the state for 2022 was Ford
Top selling vehicle make and model for 2022 was the Ford F-150
These statistics change quite a bit from year to year but the overall numbers of registered vehicles in Pennsylvania, by class, stay pretty static. Meaning that the ratio of passenger cars to trucks and SUVs has stayed about the same for the last several years. The overall number of PA vehicle titles and registrations have gone up over the last decade. According to the PennDOT, the number of registered vehicles has gone up significantly since 2010, when there were 9.7 million registered vehicles. As of 2022 there are over 10.7 million registered vehicles. The number of passenger cars, trucks and SUVs have all seen an increase in ownership and vehicle titles issued by the state.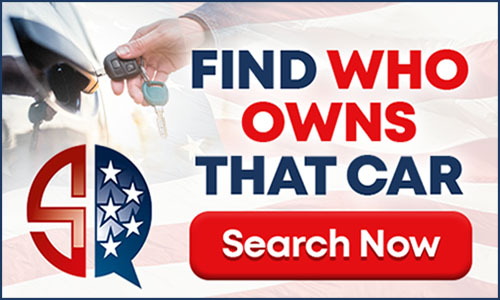 State Vehicle Title Lookup
---
Pennsylvania Vehicle Title FAQs
How do I find my Pennsylvania vehicle title number
Your PA vehicle title number will be on the physical title itself. You can look at the top of the title document to find the title number, owner's name, address, title status, odometer reading and a release of liability form at the bottom of the title
Can you have 2 names on a Pennsylvania vehicle title?
Yes, 2 people can be listed on the title. It is called holding a title as joint tenants and is commonly used in case one of the owners passes away then the other person listed on the title will be the sole owner. Both parties will need to sign the title document if the vehicle is sold.
How to apply for an abandoned vehicle title in Pennsylvania
Download the form MV-38A from the PennDOT directly. Fill out the form and bring it into an office in person in case there are any discrepancies. You may also need to fill out and sign an affidavit to sign the abandoned PA title over to yourself. The transfer fees will be determined by the DOT once all the requirements are fulfilled.
---