How to Run an Illinois Vehicle Title Check
In the state of Illinois, running vehicle title search is very simple. It's as easy as entering the 17 digit VIN number from any vehicle into a vehicle history report service online. You can also run an Illinois title check by visiting an Illinois SOS – Driver Services Office or the Cyberdriveillinois.com website to run a VIN check on any vehicle identification number. The legacy system of running an Illinois vehicle title check, by visiting a Driver Services Office in person, has been replaced by their website. There are a few reasons to visit an office in person but running an IL title check is not necessarily one of them.
Running an Illinois Vehicle History Report
An Illinois vehicle history report is typically run on those interested in purchasing a used vehicle. It's a simple process online, there are a multitude of website that offer this services for a small fee, both private website and government website like SafeCar.gov. An Illinois vehicle history report check may include a vehicle title search which will tell the buyer if the vehicle has a clean title and if there are any lien holders. The report might also have major accidents listed, how many previous owners there have been, recalls and known safety issues and all the features of the vehicle. Running an Illinois vehicle history reports will cost a few bucks but can save the buyer a lot of money down the road if there were any surprises such as a previous accident that may have potential safety issues with the vehicle.
Information Found on an Illinois Vehicle Title
The Illinois vehicle' owner's name and address
The year, the model and make of the vehicle
The VIN and license plate number
The date the vehicle was first sold
The issuing date of the vehicle
The release of liability form
Keep Your Illinois Vehicle Title Safe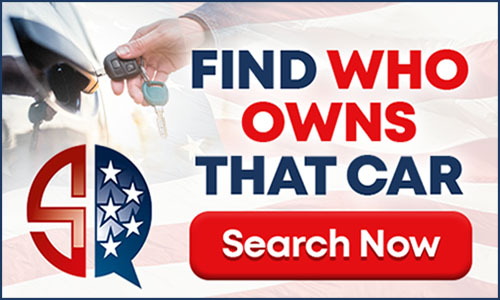 An Illinois vehicle title is a very important certified document that shows ownership of a vehicle. It's best practice to keep a vehicle title in a safe at home or a safety deposit box so that it will not get lost or misplaced. A vehicle title should never be kept in the car, truck or SUV you own as someone will have all your personal information and can sign over the vehicle to themselves if they have direct access to the original copy of the title. It's also important to have on hand if you ever want to sell your vehicle as it can be signed over directly to the buyer as as well as provide evidence that the vehicle actually belongs to you and not someone else. There is also a release of liability form and bill of sale feature attached to the Illinois vehicle title that is necessary when selling a vehicle. If for some reason you lose your vehicle title you can have the Illinois DMV send you a certified copy for a nominal fee but they will typically only mail it to the address listed on your vehicle registration for security reasons.
Nationwide Vehicle Title Search
---
Illinois Vehicle Title Search - Q&A
How do I get a copy of my Illinois vehicle title?
You can get a copy of an Illinois vehicle title by visiting the Illinois DMV website and downloading and filling out the form for a duplicate vehicle title and mailing in the form with the appropriate fee. Processing takes a few weeks and you'll receive your new title in the mail
---