How to run an Oregon vehicle title search
Find out everything you need to know about the history of a vehicle by running an Oregon vehicle title search. Most people do not realize that detailed information about a vehicle's previous owners and repair history is readily available to the public. With the guidance laid out in this article, you can make sure that any used car you intend to buy is safe to drive and can be legally registered for use on public roads. It is absolutely essential to conduct a vehicle title check before handing over any money for a used car, as failing to do your homework could leave you out of pocket and with a vehicle you cannot drive.
How do vehicle title searches work?
Conducting a vehicle title search in Oregon is a relatively fast and straight forward process, that does not involve visiting your local DMV office. In fact, you can gain access to a comprehensive vehicle history report in just a few minutes, via any smart phone, computer or tablet. All you will need is a credit card and some basic information from the person selling the car.
When you have identified a used vehicle which you would like to purchase, ask the seller for the Vehicle Identification Number (VIN). This 17-digit code is unique to that vehicle and will have been assigned at the point of manufacture. Throughout the vehicle's life, any sales, modifications or serious damage sustained are recorded in the National Motor Vehicle Title Information System (NMVTIS) and linked to its unique VIN. This code is the only thing you will need in order to access the vehicle's history.
Running your Oregon VIN search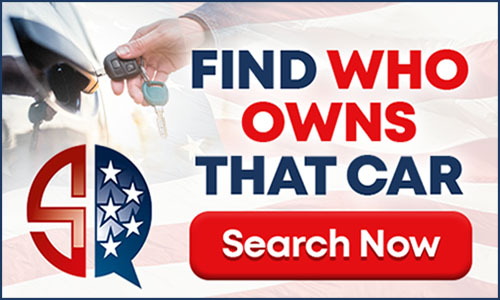 Any person with access to the internet can run a vehicle title search, without visiting the Oregon DMV. However, if you choose to go ahead and purchase a used vehicle, the person selling the car will have to sign the vehicle's title documents and send them to the DMV office. Keep in mind that DMV visits are currently by appointment only due to the COVID-19 pandemic.
It does not matter which online search facility you use to access the vehicle's history, as they all link directly to the NMVTIS database. You may be required to pay a small fee, so it is worth shopping around. Having chosen your access point, all that is left to do is enter the 17-digit VIN. Make sure that the make, model and production year in the search results matches your target vehicle. Any information which does not match up could indicate you have been given a fake VIN.
Understanding your vehicle title search results
If the basic information about your chosen vehicle appears to match up, your next task is to check who the registered owner is. You need to make sure that the person you have been dealing with has the legal right to sell the vehicle. Beyond this, check the title results for negative 'brands' which could affect the drivability or legality of the car. For example, 'salvage', 'flood damaged' or 'junk' are all big red flags. Though, keep in mind that salvage vehicles can be legally resold, providing they also have a 'rebuilt' brand listed on the title.
State Vehicle Title Check
---
Oregon Vehicle Title Questions
Can I lookup an Oregon vehicle title online?
Yes, you can lookup most of the information listed on an Oregon vehicle title online. Most online vehicle record resources only offer online reference to the information. If you need a copy of an Oregon vehicle title you will need to contact the Oregon DMV directly
---