Carrying Out a New Hampshire Vehicle Title Search
If you have never completed a New Hampshire vehicle title search before, it is easy to get started. In order to begin, make sure that you have your 17-digit vehicle identification number. This is going to let you access the vehicle information you need, whether it's the vehicle safety record or a recall or a clean title. Then choose the online service you want to use. For instance, you can easily use SearchQuarry.com and our VIN check.
Get a Copy of Your New Hampshire Vehicle Title Online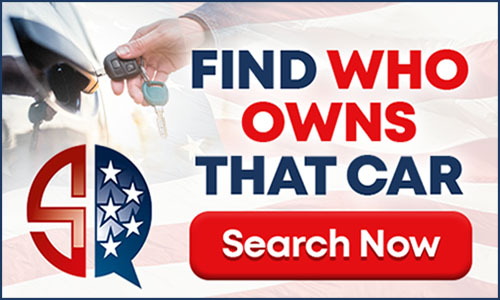 Unfortunately, it can be easy to misplace your New Hampshire vehicle title. This can mean that you do not have all of the vital information you need when you are selling your car. You can access a duplicate copy of your New Hampshire title. You will have to pay a small fee for his. However, you can do it online if you are willing to wait a few weeks for the document to arrive. Alternatively, if you are in a hurry, you can attend a New Hampshire DMV office in person.
When you obtain your new copy, it is best to keep it safe. This is going to avoid it falling into the wrong hands and having to pay for another New Hampshire vehicle title. Do not keep it in your vehicle and instead, opt for a safety deposit box or somewhere secure in your home.
If you are searching for a vehicle title in New Hampshire, you are going to be able to find out a lot of new information such as what is listed below.
New Hampshire Vehicle Title Details
· The full name and address of the vehicle owner
· The year, model and make of the car
· The vehicle identification number or VIN
· The license plate number
· The date it was first sold
· The issuing date
· A release of liability document
Complete a New Hampshire Vehicle Title Search Before Buying
Would you like to purchase a used vehicle? There are a lot of benefits to buying a second-hand vehicle. Namely, you can save a lot of money and purchase a better model. But you have to be careful when you are buying from a private seller. They do not always reveal all of the details you want to know prior to purchase. Therefore, it is recommended that you run a New Hampshire vehicle title search. This is going to allow you to have an objective look at the car. You can find out whether there are any lien holders, if there has been safety recalls and even how many previous owners it has had. Having this knowledge before purchasing a used car, truck, SUV or motorcycle can potentially save you from making an expensive mistake.
Car Title Search By State
---
FAQs About a New Hampshire Vehicle Titles
Can I Safely Drive a Car with a Salvaged New Hampshire Vehicle Title?
A lot of people worry when they see u2018rebuilt salvageu2019 on the vehicle title. But, to answer this question, it is safe to drive a vehicle with a rebuilt salvage title. This means that the car has been in an accident. However, it has been safely repaired so that it can be driven on the road again. You should only worry when you see a vehicle with a u2018salvageu2019 title. This means that this car is not safe to drive and it is classed as a total loss by an insurance company. If you purchase this car, you cannot drive it straight away and it can cost a lot to repair.
---