How to Perform an Iowa Vehicle Title Search
If you have the vehicle identification number or VIN, you can easily carry out a vehicle title search in Iowa. There are a few online services that allow you to use this 17-digit code to find out about more a vehicle. For instance, you can use SearchQuarry.com and our VIN check so that you can find out the information you need.
What Do to When You Lose Your Iowa Vehicle Title
Unfortunately, some people will lose their Iowa vehicle title document at some point in their lives. While it is best to always keep yours safe, there are solutions if you do lose the document. It is possible to get a duplicate copy if you have a truck, sedan, SUV or motorcycle. You are able to do this online or in person. Getting your Iowa vehicle title is easy to do from the comfort of your home. But you will have to wait for the copy of  your title to be mailed to you. Alternatively, you can attend an Iowa DMV office in person with your driver's license and registration card.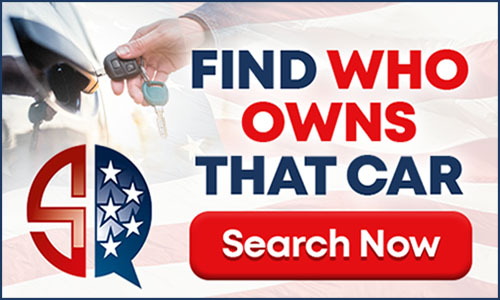 The Iowa Vehicle Title Details You Can Find Out
The full name and registered address of the vehicle owner
The official make and model of the car and the year it was released
The vehicle identification number or VIN
License plate number
Date the vehicle was sold
The issuing date of the vehicle title
Release of liability
Find Out About a Car with an Iowa Vehicle Title Search
If you want to purchase a car and you are looking at a used vehicle, you want to find out as much as you can about it before buying. The best way to do this is by running an Iowa vehicle title search. This is going to present you with a vehicle history report and you can find out a lot of important details about the used car, SUV or truck. Unfortunately, sellers are not always honest about the vehicles they are advertising. But you can see the real value of a vehicle with a history report and title search. For example, you will be able to see if there is still a loan attached to the vehicle, as well as if it has been involved in an accident or has a safety issue to be addressed. In order to run an Iowa vehicle title search, you will need the VIN that is unique to that vehicle. This is going to be 17 digits. You can expect the vehicle history report to cost about $20. It's a small price to pay for the peace of mind when purchasing a used vehicle.
Nationwide Vehicle Title Check
---
Iowa Vehicle Title Frequently Asked Questions
What is a rebuilt salvaged title on an Iowa vehicle title?
First of all, it is important to understand what is meant by a salvaged title. This is not something you really want to see on an Iowa vehicle title search. It means that the vehicle has been involved in a serious accident at some point. A car is said to have a salvaged title when it is a total loss and it is not safe for you to drive. Therefore, any used car with a salvaged title would not be a good investment if you wanted to drive straight away. A rebuilt salvaged title is slightly different. This is when a vehicle that was classed as a total loss has received the necessary repairs to make it roadworthy. In other words, it is safe to drive after being repaired.
---