How do I run a Kentucky car title search?
You will be glad to know that a Kentucky car title search is something that only takes a few minutes and it is fairly simple to do online. To begin, you will have to get the car identification number, often referred to as the VIN. This is going to be 17 digits that are unique to one car. The next step will be finding an online service that can provide you with a car history report. There are going to be several you can use, including searchquarry.com and our VIN check service.
How to Get a Copy of a Kentucky Car Title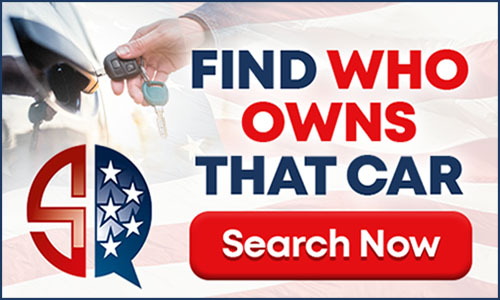 There can be some circumstances that mean you require a duplicate Kentucky car title. The good news is that this is a simple process that you can do from the comfort of your own home, whether you have a car or a motorcycle. Just be aware that you may have to wait a few weeks for a Kentucky car certificate. In an emergency, you can visit a Kentucky DMV office. In order to obtain a copy of your car title, you will require your driver's license and registration card. This is going to demonstrate your VIN and license plate. There will be a small price to pay for this duplicate copy. It is always best to keep your car title document safe to avoid losing it in the future. You may need it again if you plan on selling your car.
The Information Available on a Kentucky Car Title
The full name and registered address of the car's owner
The year the car was made, with the make and model of car
The car identification number or VIN
License plate number
The date the car was sold
Title issuing date of the car
Release of liability
Why It is Important to Run a Kentucky Car Title Search
If you are looking to purchase a new car and you are considering a used car model, the best thing you can do is run a Kentucky car title search. A car history report or title search is going to give you information about the car that you may not receive from the owner. You can gain a better insight into the car, truck or SUV you might buy and see its true value. Indeed, it is a good way to avoid fraudulent sales. For instance, you can potentially see if there are any Kentucky car lien holders, whether it has a salvaged tile and even if the car has been involved in accidents or been recalled for safety issues.
In order to run a Kentucky car search, you will need the 17-digit VIN number of the car. You will have to pay a small fee in order to receive the Kentucky car title report. This is around $20. But it can save you money later on and mean that you know what type of car you are going to purchase.
Nationwide Car Title Search
---
Kentucky Car Title – Frequently Asked Questions
What does a salvaged Kentucky car title mean?
If you notice the word u2018salvageu2019 used on a Kentucky car title, this means that it has been involved in a major road accident. It is also classed as a total loss by an insurance company. In order to fix a salvage title, the necessary repairs must be made to that car. This is the only way it is going to be safe to drive. After this point, the car title is going to be called u2018rebuilt salvageu2019. In other words, the car has received the necessary repairs for it to be roadworthy again.
---