Understanding DMV Records
The Department of Motor Vehicles is a state-run government agency that maintains driving records and vehicle records of every driver and vehicle owner in tat state. Most DMV records are public records, although some states vary on what information is publicly available because of privacy laws. As a whole, the DMV caters to individuals looking for their own official records, registration renewal, title transfers and other driver and vehicle related information. The DMV is not the place to research other people's driving record, meaning you cannot lookup other another person's driving records or vehicle records through the DMV, just your own. If you are interested in looking up another person's driving record, there are many online public record websites where you can search unofficial DMV driving records and vehicle records with a simple name search or vehicle plate search.
Types of DMV Records
Driver License Records: Driver records contain information about a driver's history, their contact information, traffic violations, suspensions, DUIs and convictions. The DMV will also keep track of driving record points from tickets or accidents and can suspend a person's driver's license if they have too many points on their record. Driving is a privilege and not a right, and the DMV has the authority to revoke or suspend anyone's driver license.

Vehicle Records: Titling and Registration records are party of the vehicle record as well as the person, company or banking institution that they are attached to. Vehicle records also include the vehicle identification number, title status, accident history, license plate number and the contact information for the registered owner of the vehicle.

 

Accident Reports: The DMV also keeps a record of reported accidents, vehicle safety issues and title changes of the vehicles involved in an accident. For example, a vehicle might have a junk or salvaged title if it was involved in a major car accident. The DMV also keeps records of personal injuries and how many points the driver has or if the driver was under the influence during the accident.

 

Vehicle Inspection Records: The Department of Motor Vehicles in m any states require periodic inspections of vehicles, smog checks are the most common vehicle inspection that every state participates in. Another point of inspection is the catalytic converter as these are required on all newer vehicles, including all newer diesel automobiles and commercial rated vehicles. Other safety inspections may include the fuel system, brake system, odometer, steering and mirrors and lights as these all pertain to the safety of operating a motor vehicle.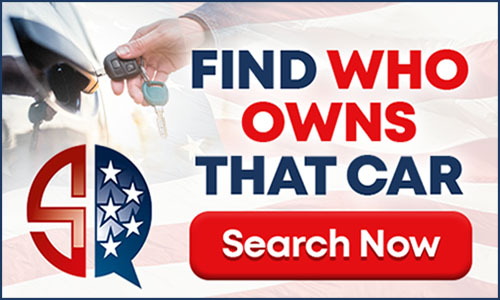 What is Included in DMV Driving Records
Full Name, Date of Birth and Contact Information
Driver's license number, issuance date, location, expiration date, restrictions and endorsements
Driving Record Abstract
Accidents History
Suspensions and Revocations
DUI / DWI records
Driving Record Points
How To Request Your DMV Driving Record
You can get a certified copy of your DMV driving record by contacting your state's motor vehicle department directly, either online if you setup an account and verify your identity, or in person. You can only obtain a certified copy of your own driving record unless there is a court order or you approved another person or company of doing so. You can typically obtain an official copy of your DMV record by signing on to your state's DMV website portal, setting up an account and verifying your identity, and then making an official request. You'll pay a small fee for this and a certified copy will be mailed to you directly. You can also visit an office or branch in person to make this request, it's often faster to obtain a certified copy in the mail.
If you need an unofficial copy of your DMV driving record you can view your driving history with any number of the available public record websites, since everyone's driving record is part of the public record domain. The FOIA makes it possible for anyone to view and verify another person's driving record however, you cannot do this at the DMV.  The motor vehicle department will only supply driver's with their own records not anyone else's unless given permission or a court order.
Official Uses of DMV Records
Your official DMV driving record can be requested for multiple reasons with your consent, and without your consent depending on certain legal circumstances. The official documentation of your driving history can only be supplied by the DMV directly, as it is certified by a state-run government agency. 
Court & Legal Uses: A judge or attorney can make a request for a person's driving record if it is relevant to an ongoing case, which can be used for evidence or verify a person's history or past driving related criminal charges.

 

Auto Insurance Verification: A person's DMV driver abstract, or driver history, can be looked up by auto insurance companies to verify a person's driving history and evaluate their risk exposure. By signing up with an auto insurance company you automatically consent to them accessing your DMV records. That is a requirement by all auto insurance companies.

 

Law Enforcement Uses: Police, Highway Patrol, Sheriff Departments, State Troopers and other law enforcement agencies that service and protect our roads have instant access you're your DMV records which include prior violations, driver's license status, vehicle records and outstanding warrants. They can quickly access this just by scanning your license plate number.

 

Employer Verification: When driving is a part of your job requirement, you will most likely need to supply an official DMV driving record to get hired. A DMV driver history might also be a part of your criminal record if you have received a traffic citation or a DUI (Driving Under the Influence) or license suspension since all moving violation citations are considered a criminal record. Even a speeding ticket is an infraction which will show up on a background check.

 
Unofficial DMV Records Are Publicly Available To Everyone
A person's driving record, like their marriage record or criminal record are all part of the public record system in the United States. Anyone can view another person's traffic citations, DUIs, court records, vehicle records and any other government collected information via the Freedom of Information Act. The information that is publicly available can be found from a multitude of online public record websites. All that is required to lookup a person's driving history is their full name and state of residency. Looking up someone's information is completely compliant with the law but since it's unofficial it can be viewed only and used for personal reference or research. If someone want's to lookup an official government records then they will need to use an FCRA certified service or they are given written permission to do so.
Reasons People Want To Lookup Unofficial DMV Records:
Knowing more about a ride-share driver
If someone else is driving your kids to school
Find out if someone has a DUI
Check if your speeding neighbor has any priors
Verifying your own driving record
Looking up a used car vehicle history
Consumer protection
Verifying title status on a used car
Finding out if a vehicle has been in a major car accident
Seeing if a car has been stolen
Obtaining a vehicle history report
Learning more about a used car that someone wants to buy
Finding out about any safety recalls on your own vehicle
Clearing Your DMV Driving Record
Having a clean DMV record is a good feeling all around, it means you've done a good job and you'll also be able to take advantage of discounts on your auto insurance premiums. Many people do not have totally clean records though, and a some have such a bad record that they have lost their driving privilege with too many points, a DUI or a reckless driving suspension. To clear someone's driving record really depends on what they want to clear up. If there are too many points on your record then you may consider taking a traffic school course to remove a point, you can do this once every 18 months in most states. If you have a suspended driver's license then you'll need to find out what you need to fix or what classes you need to take to redeem yourself. Since driving is considered a privilege and not a right, it's up to each person to maintain a clean record and to clear up any driving infractions. According to the National Transportation Safety Administration, there were over 42 million traffic tickets issued in 2022 which translates to a lot of driving record points. If you're interested in clearing your DMV driving record from too many points of that unexpected driving suspension, you should first obtain an abstract of your driver history from the DMV directly, then you can tackle one infraction at a time until your record is clean. Once you've accomplished getting your DMV record back into good standing with the state, it's all about safe driving practices and staying within the law to maintain that clean record.
DMV Vehicle Records
The vehicle records that are available from the DMV include the title and registration information on a vehicle someone owns, leases, or is bank owned. The DMV registration and vehicle title is only issued to the registered owner of the vehicle however much of the information on these vehicle documents can also be looked up by anyone since they are part of the public record. For example, if someone wants to verify a used car before purchasing then they can use the registered VIN of the vehicle to get a vehicle history report. Someone can also verify the vehicle title status and if the odometer reading is correct. It is also important that a vehicle history report is not made available by the DMV even though it is a DMV vehicle record. To access these types of records you will want to use a non-government website that specializes in publicly available vehicle records. You can research all this information with a license plate number or  17-digit vehicle identification number.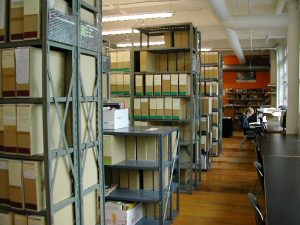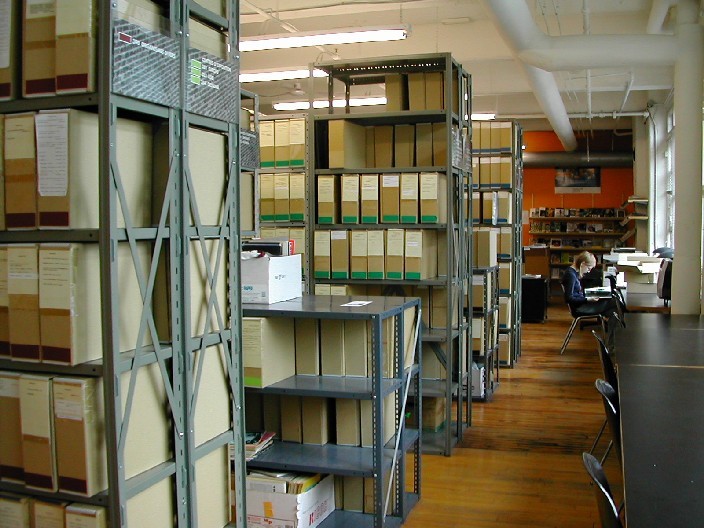 ---
DMV Frequently Asked Questions
Can anyone obtain a copy of a DMV Record?
Since your driving record is public record, anyone can view your driver history and traffic citations however, only you can obtain a certified copy of your driver history from the DMV. There are many online driving record resources where you can also obtain this information online.
How To Clear a DUI from my DMV Record?
You will need to take alcohol classes, as outlined by your DMV, as well as fulfill any community service requirements or jail time depending on the nature of the citation as well as pay any fines or fees. Many people seek legal counsel to clear their DUI from their DMV driving record but there are also time constraints so it may take a few years for it to drop off your record.
---