In the state of Utah, people have multiple ways to find out whether they have warrants out under their names. The first way to run a Utah warrant search is to contact the county sheriff department or city police department if you know where to begin your search. The caveat to this type of search is you must know where the Utah warrant was issued as many of these local resources do not have publicly available statewide searches. If you want to run a statewide Utah warrant search then you can use the Utah Department of Public Safety website where you can search with a person's first and last name. The third and most popular option for running a UT warrant search is to use a public record site, which many people prefer because your searches will be anonymous and confidential and no-one will know you are looking them up.
The Different Types of Warrants in Utah
Utah Arrest Warrants:

These are always issued by a court appointed judge when there's probable cause that someone has committed, or directly connected, to a crime. This court order tells law enforcement to arrest the named individual immediately.

 

Bench Warrants:

For the most part, Utah bench warrants are issued by a judge when an individual fails to appear in court, does not comply with court orders, or violates probation. This type of warrant does not usually result in the arrest of the individual, but it is possible if a person ignores or doesn't comply with the listed court orders.

 

Capias Warrants:

These go into effect when a judge determines that a person has fled an ongoing court case where they are the defendant. Once that person is arrested, they could be held in custody until they're brought before the court to address the issue that led to the judge issuing the capias.

 

Search Warrants:

These are also court issued and allow Utah law enforcement to search a specific place for evidence of a crime. A judge can only issue this order when there's probable cause to believe that evidence relating to a crime can be found in that place. This is most often from a detective, or law agent, officer signing an affidavit that this evidence is located at a specific location. They are not allowed to search anywhere other than what is listed on this search order.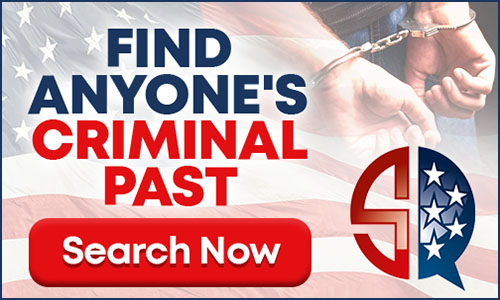 Run a Utah Warrant Check Through County Sheriff Departments
A solid option for running a Utah warrant check is through county sheriff departments. Since these county level law enforcement agencies are often tasked with executing arrest warrants in Utah, they are a commonly used resource by many. The only caveat to using a resource like this is that you will need to know what county to begin your search as these agencies are mostly focused on local and county listings of wanted person and fugitives. Some example of sheriff departments that have online criminal record resources that the public can access online are; Utah County, Garfield County, Salt Lake County, and Box Elder County. Some of the smaller counties and cities might not have online resources accessible to the public, if this is the situation then you can always call them directly to perform a search for you over the phone.
Statewide Utah Warrant Search Options
While many local sheriff departments and city police departments offer local warrant listings, they often do not have searchable resources for a Utah statewide warrant search. To run a search throughout the entire state, there are a couple of options. The first is to search through the Utah DPS website. You do not need a login and can search the entire state with the person's first, last and middle name. This is a good way to find out if a person has an active Utah warrant for their arrest. The second option is to use a public record site which also offers statewide searches but there are some significant differences between these two resources. The DPS will just give you the warrant listing where the public record resource will also give you a breakdown of criminal charges, that person's previous arrests and criminal records, and their complete criminal history. These tend to be much more robust and easier to use online resources as you can also check a person's criminal history in other states as well. Both are good options but it will really depend on what specific information you are looking for. 
Utah Warrants are Public Records
Warrants and criminal records are both considered public records in Utah, but they serve different purposes and have different implications. A warrant is an active court issued document that commands the police or the person of interest to take a specific action, depending on the warrant type. Where a criminal record is a court conviction of a crime where that person is held responsible and potentially led to an incarceration. While a warrant is still filed under a person's public criminal record, it is not a conviction. It is an allegation of a crime or a violation of a court order. That person is still technically considered innocent until proven guilty, but it can still lead to unwanted consequences since it's also considered a criminal record. It can sound confusing at times but to put it simply, a warrant will show up on a background check that can lead to issues with employment applications, rental agreements, security clearances and travel plans. An unwanted criminal record can lead to many disruptions in a person's life. 
Try Searching Warrant Records in Other States