In the state of Utah, people have several ways to find out whether they have warrants out under their names. One way is to walk into the nearest Utah police station with one?s valid identification and have the law enforcement agency run a warrant search for you. Although the public is not able to run warrant searches on other people, one can run a warrant search on one?s own name. On the positive side, this will bring up any outstanding federal, state, county, or local warrants that have been issued in your name. On the negative side, this will also cause you to be arrested on the spot if there are any warrants out for your arrest.
You may not be ready to take your search to a law enforcement agency. Perhaps you want to talk to a lawyer and be informed of all your legal rights and responsibilities before you take action with regards to your warrant. In this case, it might be more suitable to search for warrant information online. You can do this using a number of third-party websites, some of which are free and others of which charge a fee, or you can search for warrant data on law enforcement websites that are specific to certain Utah jurisdictions. In most cases, arrest warrant data is public information and can be accessed for free by anyone.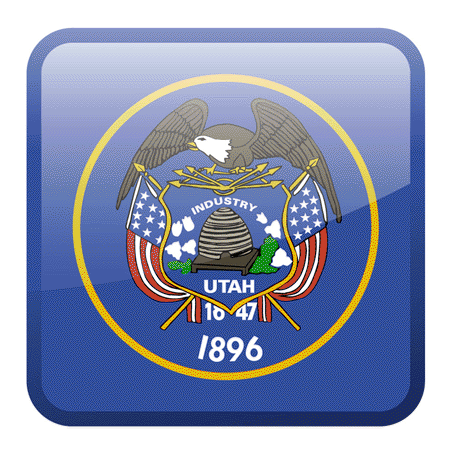 Another type of warrant is the bench warrant, which a judge issues to cause someone to appear in court for a hearing. Bench warrants may be issued for people who are out on parole or probation, or in the case of a person who is not suspected in a crime, they may be a call to testify as a witness. Not every bench warrant is made public, but some government websites allow visitors to search this information.
The State of Utah has its own statewide warrant search portal at Utah.gov. You can also search for warrants related to suspected drug crimes at the website of the U.S. Drug Enforcement Agency (DEA) at DEA.gov. The DEA maintains a Most Wanted list, and the state of Utah falls under the DEA?s Denver division, so a Utah search pulls up the Denver Most Wanted list.
Utah Warrant Search By County
A few counties in Utah have their own warrant search websites. These include:
Iron County: The Iron County Sheriff?s website allows users to search for a warrant anywhere in Utah, not only in Iron County.
Utah County: Most Wanted list
Washington County: Most Wanted list
Utah Warrant Search By City
A couple of cities in Utah also allow visitors to their websites to do warrant searches online:
Layton City: The city of Layton?s governmental website has a search feature that allows individuals and businesses to search police records. This is not a free service but costs the person requesting the record a $5 fee.
Salt Lake City: This local police department maintains a Most Wanted list.
If you have a warrant out that orders you to appear in court, it is a crime to miss your appointed court date. Should you miss a court date, you may have to pay bail in order for the court to grant you a new court date and then attend the court date before the warrant can be dismissed. Consulting with a qualified attorney is the best way to learn your legal rights and responsibilities in this situation.