Run an Illinois Warrant Search Anonymously.
Many people struggle when it comes to knowing whether they have outstanding warrants in Illinois for fear of being arrested on the spot. There is a solution to this dilemma and it is using an online public record website to run an active Illinois warrant search, which can be done anonymously. This means that you can find out if you have one or not without the risk of being arrested, as well as being able to find out if there is anything in your criminal record that might be concerning or lead to one. The first step is simple, just enter your name, or a person of interest, into the online search form. You may need some additional information such as a middle initial, middle name, or age to determine you've found the correct record for the correct person. There are many people in Illinois with the same name so you may need to filter your results with those additional pieces of information. It might also be helpful if you know the county o the person, as warrant records are sorted by state and county. Then once you have the correct person, you can also find out what is in their criminal history, run a comprehensive background check and find out the whole truth about that person.
Different Types of Warrants in Illinois
There are two common types of warrants in Illinois. There is the arrest warrant and bench warrant. If you suspect you might have one of these, it is simple to find out by running a background check on yourself. This can be done on a reliable public record website.
Illinois Bench Warrants are issued when someone fails to comply with a court order. This may include failing to honor court hearings, disobeying a subpoena, not paying court-ordered fees, missing a court appearance. These are not usually offenses where someone gets arrested, but it is possible if they are ignored or it it is a capias bench warrant. Most bench warrants can be fixed by paying the owed court fees, or rescheduling a court appearance and showing up. You can run an Illinois bench warrant search through the relevant courthouse web portal, or using a public record site.
Illinois Arrest Warrants are issued in case someone is suspected to have engaged in criminal activities such as drug trafficking, burglary, fraud, unlawful imprisonment, arson and many other criminal allegations. An Illinois arrest warrant search can help you find out the criminal charges, what county it was issued in and when it was issued. You might also be able to find previous arrests, court case records, and incarcerations with this search.
What to Do If You Have an Arrest Warrant in Illinois
The State of Illinois has an arrest warrant task force under a mandate to identify, catch and prosecute those with outstanding warrants. You don't have to wait for this task force to come for you if you have a warrant. You can contact the court to appear for arraignment instead of surrendering to the police. You should also contact a qualified lawyer to represent you and take care of your interests in the case. Here are some useful steps that can be helpful when faced with criminal charges that will lead to your arrest.
Read The Warrant Details:

Know what criminal charges have been alleged in the arrest warrant as well as what county it was issued and make sure that the person listed is indeed you, and not someone else with a similar name.

 

Understand Your Rights:

If you get arrested, remember you have the right to remain silent and the right and the right to an attorney. You might want to call an attorney first before saying anything as it can be held against you in court.

 

Consult an Attorney:

If you have just found out you have a warrant, or if you get arrested, it is wise to consult with a criminal defense attorney. They can help you to understand your situation, and the gravity of the charges, and develop a plan of action.

 

Surrender Yourself to the Courts:

If there's a warrant for your arrest, evading the law can only make matters worse. It's often better to turn yourself in, preferably with your attorney present. If you are not at flight risk, then you might be able to bond out on bail if the charges are not too serious.

 

Prepare Your Defense:

Once you've figured out all the details of your criminal charges, you might want to spend your time developing a strategy with your attorney so that you are prepared to battle your case in court.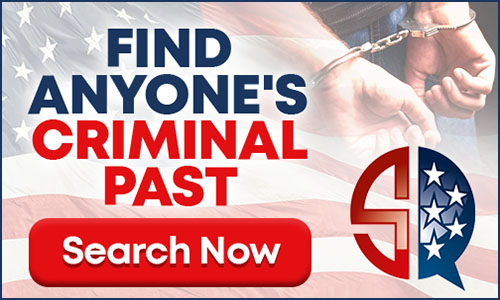 Search For Warrants Through County Agencies
Many counties in Illinois have fully functional online platforms that allow them to interact with the public effectively. Most counties have sheriff department websites where you can look for their most wanted, such as the Lake County Sheriff Department, or the Peoria County Sheriff Department. You can also use the Illinois State Police Website to run your search for wanted persons. You can look on their website bulletin board for the list of their most wanted but you will need to register to perform a search of your own. If you want to perform a statewide Illinois fugitive warrant search you can use the FBI resources, they have field offices in the larger counties such as the FBI Chicago Office.
Research Warrants Anywhere in the United States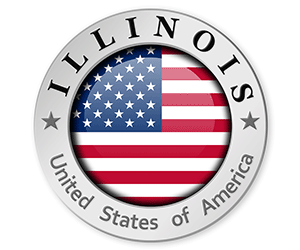 ---
Illinois Warrant Search FAQ
Do I Have an Arrest Warrant in Illinois?
An Illinois arrest warrant should be taken very seriously. To find out if you have an Illinois arrest warrant you can inquire with your local sheriff department, county courthouse clerk or use the resources of a public records website to find out anonymously
What are the consequences of ignoring an Illinois bench warrant?
Ignoring a bench warrant can lead to arrest, additional charges, increased fines, or even jail time.
Are warrants public record in Illinois?
Yes, they are considered public records and can be accessed by the general public, as well as a person's criminal history, arrests and incarcerations.
Do bench warrants expire in Illinois?
They do not expire unless you meet the requirements on the warrant such as rescheduling your missed court appearance or paying any overdue court fees.
How is an arrest warrant issued in Illinois?
An Illinois judge issues a warrant based on evidence or testimony from law enforcement or a prosecutor that shows probable cause a crime has been committed. This results in a person's arrest and detainment until they appear in court or can post bail.
Is there a way to search Illinois warrant for free?
Yes, there are a few options. First, you can anonymously search for warrants using a public record website with a first and last name. Another option is to search through a county sheriff department website if you know the county it was issued. A third option is to use the county courthouse web portal where the warrant was issued.
Can I resolve an Illinois bench warrant without being arrested?
Yes, depending on the circumstances. Many bench warrants are non criminal offenses such as missing court appearances, jury duty, or violating a court order. You can sometimes just reschedule the court appearance, pay the relevant court fees and follow the court orders to mitigate your situation.
---