Different Types of Warrants in Illinois
There are two common types of warrants in Illinois. There is the arrest warrant and bench warrant. A bench warrant is issued when someone fails to comply with a court order. This may include failing to honor court hearings, disobeying a subpoena, refusing to pay court-ordered child support or violating probation rules and requirements. An arrest warrant is issued in case someone is suspected to have engaged in criminal activities such as drug trafficking, burglary, fraud, unlawful imprisonment, arson and many others. An Illinois warrant search can help you to mitigate a possible difficult situation if you find out about an outstanding Il warrant from a law enforcement officer.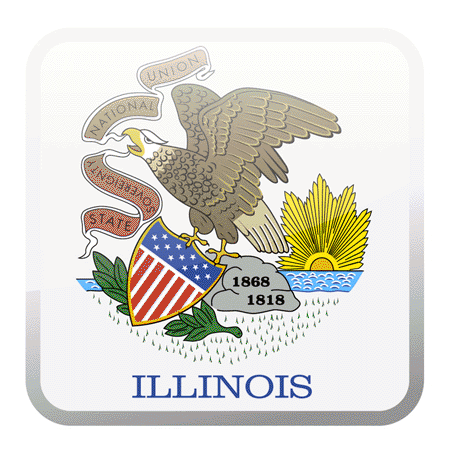 Checking to See if You Have a Warrant in Illinois
Many people struggle when it comes to knowing whether they have outstanding warrants in Illinois. This is quite unfortunate because of the potential penalties that usually arise when someone ignores a warrant. These penalties include jail-term, heavy fines or even probation. It is thus important you know how to search for any active warrants against you or your loved one to avoid a penalty. Here is what we recommend.
Simply Ask a Local Police Officer
There are so many police officers on the streets in your neighborhood. You can approach one of them and ask him to run a warranty search on you. However, if the answer is yes then you may be arrested.
Search Online on an Illinois State or County Website
Many counties in Illinois have fully functional online platforms that allow them to interact with the public effectively. Counties such as Boone, Calhoun and DeWitt have websites that contain information about people's criminal records, including pending warrants. You simply key in your full names or the name of your loved one and the results will pop up. Make sure you use the names indicated in your driver?s license, not nicknames.
Not all counties provide online warrant searches. Consult with your local county through the sheriff?s office for more information. You can also visit the Illinois State Police website and search for your name in the list of the wanted persons. Click on the ?Crime? button and a drop down menu will appear. Click the ?Wanted Persons? button and see if your name is among those indicated in the list.
Third Party Online Illinois Warrant Searches
There are some third-party websites that provide useful information about warrants and other criminal records. These sites will provide you with all the details of the warrant. This includes when the warrant was issued, where it was filed, description of the offense committed and any related fines. Most online third-party vendors do not charge for their services. Others charge a small fee to help them maintain the database. To perform your search, you have to provide your full names, and a state.
Call the Illinois County Court Clerk or Police Department
Another effective way to search for outstanding warrants is to call the police department or county court clerk to see if your name is among those wanted.
What to Do If You Have a Warrant in Illinois
The State of Illinois has an arrest warrant task force under a mandate to identify, catch and prosecute those with outstanding warrants. You don't have to wait for this task force to come for you if you have a warrant. You can contact the court to appear for arraignment instead of surrendering to the police. You should also contact a qualified lawyer to represent you and take care of your interests in the case.
---
Do I Have an Arrest Warrant in Illinois?
An Illinois arrest warrant should be taken very seriously. To find out if you have an Illinois arrest warrant you can inquire with your local sheriff department, county courthouse clerk or use the resources of a public records website to find out anonymously
---