How to Run a Washington Warrant Search
Performing a Washington warrant search can be fairly simple if you know the full name of the individual and their age. Knowing what is in the warrant is equally important because it can be as simple as a court summoning to appear or it could lead to an arrest and jail time.
When you hear the word warrant, there's a good chance you imagine yourself or another person being arrested. While arrest warrants are definitely a common type of warrant, there are other warrant types out there. In Washington state, any and all of these warrants can be levied against a person.
Want to learn more about Washington warrants, including all of the different types, how to lookup warrants and what to do if one has been issued for you? Keep reading to learn more about performing a basic Washington warrant search.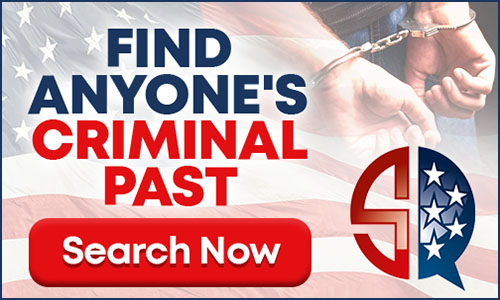 What is a Warrant in Washington?
A warrant, in the simplest possible terms, is a notice that a government agency of some kind is looking for an individual. While some types of warrants are very serious – like felony bench warrants – others are less serious and may not be related to criminal prosecution at all.
For example, a person who has an outstanding ticket or traffic court date may technically have a warrant out. However, this warrant isn't likely to result in an arrest. Instead, the person is wanted for a court appearance to address the unpaid ticket. These are just a few of the most common types of warrants in Washington state.
Different Types of Washington Warrants
Search warrants. A search warrant is issued to a police agency to search a home, residence, business or other personal piece of property like a vehicle. To obtain a search warrant, some sort of probable cause and a judiciary sign-off is required.
Arrest warrants. An arrest warrant is a formal petition filed by the police to be able to arrest an individual. When you see an arrest warrant, you'll find the name of the person, the crime they're suspected of committing and information regarding probable cause. A judge must sign off on an arrest warrant.
Bench warrants. A bench warrant is issued by a judge. This type of petition is designed to get an individual in front of a judge. These are typically issued when a person does not show up for a court date or avoids paying a fine that is due related to a ticket or violation.
The term warrant can be a confusing one if you're not familiar with the legality of the term or the context in which the word was used. These are some of the most commonly issued types of warrants in Washington state.
Washington Warrant Search Process
Finding a warrant in the state of Washington is a fairly simple process. One way to do this is to visit your local county courthouse in person. If the warrant is for you, you'll be able to find this information quickly and easily.
You can also hire an attorney to help you learn about Washington warrants. This may be helpful if you're dealing with a criminal warrant in your name.
How to Lookup a Washington Warrant Online
Visiting your local courthouse in person is one option if you think you may have a warrant, however it isn't the only option. Neither is hiring an attorney.
Visiting the Washington State Department of Corrections website is a simple, easy way to find current records. You can also perform an inmate search from this site. Note that not all records will be available here, particularly if you're looking for non-criminal warrants.
Another option is to use a third-party site to help you locate a warrant. Many online searches through third-party sites are free, which is often ideal if you're only looking for basic information. Not all third-party sites have up-to-date information, but they can be helpful when you're just starting your search.
Who to Do if You Have a Washington Warrant
Depending on the type of warrant you have, the action you need to take might vary. For example, if you have a felony bench warranty and are in another state, you may be arrested and extradited if you do not turn yourself in to authorities. It's particularly important to come forward to clear your name if a wrongful warrant is issued against you.
Other types of warrants, like those that are issued for traffic violations and unpaid fines, rarely result in arrest however. Still, taking care of these as soon as possible can help you avoid paying sky-high fees. As with many states in the US, added fees are often tacked on to unpaid violations and tickets the longer you wait to take care of them.
Appearing in front of a judge may be necessary, but again, you're not likely to be arrested for this type of issue. Come forward by seeking out your local courthouse online or in-person.
Performing a state warrant search in Washington is simple through online sites or third-party sites. In most cases, you can get the information you need the same day with a little bit of diligence.
If you're looking for old warrant or criminal records, you can also try the national PACER system here.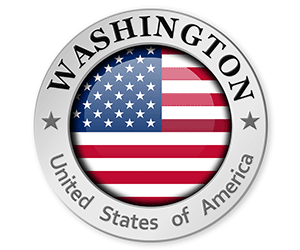 ---
Washington Warrant Search FAQ
Can I run a Washington warrant search for free?
Yes, if you know what county to look in you can typically search for active warrants through the county sheriff websites. If that service is not available or you need to search statewide, try using a public record website. All your searches are quick and confidential through these resources.
Are Washington warrants considered public record?
Yes, all warrants in the state of Washington are public record which means that anyone can access this information online. They will show up on a person's background check.
Will a Washington warrant show up on my criminal record?
Yes, since warrants are considered criminal records they will show up. They are also considered public record which means they will show up on your background records.
Can I post bail if I'm arrested for a Washington warrant?
Typically yes, the terms of bail are usually set already when a warrant is issued. The only reason you might not be offered bail is if you are at flight risk.
Can I be arrested for a bench warrant in Washington state?
Yes but it is not typical. Most Washington bench warrants are issued as an order to show up in court. They are often issued for those that miss court appearances, failed to obey a court order or have overdue court fees or fines.
---