How Does a Florida Warrant Search Proceed?
In Florida, judges issue arrest warrants for a variety of reasons, including criminal charges, probation violation, and absence from court. Florida law enforcement must first appear in court and testify before a judge that, to the best of their knowledge, the individual is responsible for the crime. As soon as the judge or magistrate signs off on the warrant, the police can arrest and detain the offender at any time and place. The warrant remains active until the offender has been arrested. Find out how to perform a Florida warrant search in the following sections.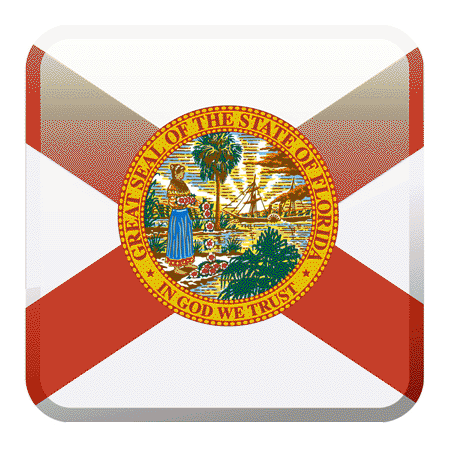 What Does a Bench Warrant Mean in Florida?
A bench warrant is a form of arrest warrant issued by a Florida judge for violation of court order (also known as "contempt of court"). One can incur a bench warrant by violating probation or failing to appear in court for a court hearing or trial. If the defendant is out of Florida, local police can arrest him/her at their current location and detain them in a local jail before transferring them back to Florida. A Florida warrant search will reveal much of this information and more.
Does Florida Have an Official Warrant Database?
One can search for active Florida arrest warrants online in the Florida Crime Information Center's public database. All information in this database was submitted to the Florida Department of Law Enforcement by law enforcement agencies throughout the state. The FDLE warns that the information cannot be used as probable cause for arrest or for confirmation that a certain warrant is active. The site advises against taking individual action based on reports found in the database. Users can search the FDLE records by entering the wanted person's full name, sex, race, and age or date of birth.
Does Florida Have an Official Database of Criminals?
The Florida Department of Corrections also offers a searchable online database of corrections offenders in the state of Florida. One can search the database by entering the offender's full name and zip code, selecting his/her criminal offense, and/or selecting his/her current location and county of supervision. Optionally, users can enter the offender's DC number, a five-digit identification code commonly used by law enforcement. The database provides public records and photographs of felony offenders sentenced to Florida state prison or state supervision.
Searching for Florida Warrants Using County Websites
Florida county law enforcement websites such as those of Lee County, Polk County, and Okaloosa County allow users to access databases of county-specific arrest warrant information. A third party site, Free Public Records Directory, provides an alphabetical listing of Florida counties organized by criminal offense, with links to county websites where wanted persons' information is displayed.
Are There Any Other Official Warrant Database in Florida?
The Central Florida Crimeline website, which is hosted by the Orange County Sheriff's Office, has a warrant database searchable by name, sex, criminal offense and address. The search engine allows users to see only results from the past 10 days, if desired. Crimeline offers "a reward up to $1000" for information leading to a felony arrest.
---
Florida Warrant FAQs
Is there an arrest warrant for me in Florida?
To find out if you have a warrant in Florida you can contact your county courthouse clerk and make an inquiry, you can also contact your local sheriff department to run a warrant search for you. A third option is to use an online public record website where you can run a Florida warrant search anonymously.
Are Florida warrants public record?
Yes, Florida warrants are public record. This means that anyone can lookup someone's Florida warrant record as well as their criminal record and any public record made available by the FOIA.
Who can lookup a Florida warrant?
Most anyone can lookup a Florida warrant since they are public domain. You can request a Florida warrant search from law enforcement, clerk of the courts or a public records website.
---