How to Perform a Florida Warrant Search Online
The state of Florida considers warrants as public records which means that anyone can run a Florida warrant search. The most popular way to do this is through a public record website. To begin your Florida warrant search, you will need to know the full name of the person you want to lookup, including their middle name or initial if possible. Then you will enter the name into the search field and search. Once you get results, it is important to review the person of interest as sometimes there are multiple warrant results for people with the same first and last name. A middle name, county of residence, or date of birth is a good way to filter the results you get. Finally, once you are certain you have the correct person, you will be able to see their active Florida warrants, criminal history, arrests, court records and incarcerations. These are all public record that anyone can research in Florida. 
Florida Bench Warrant Search
A bench warrant is a form of arrest warrant issued by a Florida judge for violation of court order, a missed court appearance, delinquent court fees, or missing jury duty. The most common of the reasons for a Florida bench warrant is for missing a court date, which is not typically an offense where a person is arrested. The exception to this is if a bench warrant is ignored or if the court order was serious enough that the judge feels that the person of interest should be arrested and brought to court by law enforcement. A Florida bench warrant search can be run through a public record website anonymously, which is one of the most common ways to research them. One of benefits of using such a resource to perform your search is that public record sites typically offer anonymous searching and you can search statewide. If you know the county where the you missed a court appearance you can sometimes search through the county courthouse website where it was issued but sometimes you need to call in to find out this information. Once you have determined you have a bench warrant, you can sometimes have it removed by rescheduling your court appearance or paying any past due court fees.
Florida Arrest Warrant Search
A Florida arrest warrant is issued by a judge only when there is probable cause and sufficient evidence presented by law enforcement or a prosecutor. The judge then issues the warrant for that person's arrest to be apprehended and detained until they have their day in court. An Florida arrest warrant doesn't necessarily mean a criminal conviction but it does become part of someone's criminal record until it is lifted. To run a Florida arrest warrant search you will want to have the full name of the person and it's helpful if you also know the county where it was issued, but this isn't necessary to run your search with an online public record resource. If you find yourself with multiple results with your inquiry you will want to identify the correct person with a middle name, zip code or county, or their age. Once you find the correct Florida warrant record, you will be able see their charges, the date of issuance, plus a full criminal abstract of all their previous encounters with the law.
Do I Have a Warrant in Florida?
Many people ask this very question, 'Do I have a warrant in Florida?', and it is a simple question to answer. If you suspect you have a bench warrant, capias warrant, or arrest warrant there is a simple way to find out. If you find a reliable public record website, you can quickly research yourself and get results in moments. Another option is to search through the Florida county websites, such as the county sheriff department or county courthouse websites. They sometimes offer online search solutions where they allow the general public to search for active warrants through their website. If you want to be certain then it is a good idea to search multiple resources to confirm your suspicions. You may even want to run a full background check on yourself to make sure that there are no pending issues that are concerning. While a comprehensive Florida background check will cost a few bucks, it is sometimes worth the peace of mind to do this and make sure you are in the clear.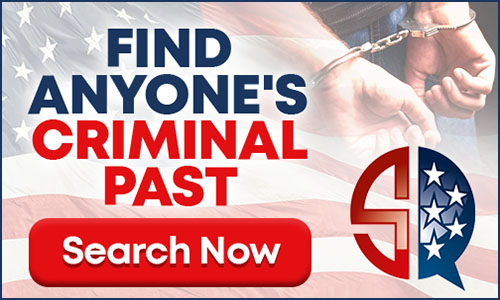 Search Active Florida Warrants Through The State
One can search for active Florida arrest warrants online in the Florida Crime Information Center public database. All information in this database was submitted to the Florida Department of Law Enforcement by law enforcement agencies throughout the state. The FDLE warns that the information cannot be used as probable cause for arrest or for confirmation that a certain warrant is active. The site advises against taking individual action based on reports found in the database. Users can search the FDLE records by entering the wanted person's full name, sex, race, and age or date of birth.
Florida Sheriff Department Warrant Search
Florida county law enforcement websites such as those of Lee County and Okaloosa County allow users to access databases of county-specific arrest warrant information. Another resource is the Central Florida Crimeline website, which is hosted by the Orange County Sheriff's Office, has a warrant database searchable by name, sex, criminal offense and address. The search engine allows users to see only results that are updated daily if. Crimeline also offers rewards for information leading to someone's arrest. If you know what county an arrest warrant was issued in then this is an option however, there is a caveat to using resources like this as they are not always anonymous. You may be required to enter your information in order to search though their web portal, where by using a public record website you can run your Florida arrest warrant search confidentially.
Florida Fugitive Warrant Search
The Florida Department of Corrections also offers a searchable online database of corrections fugitives and incarcerated offenders in the state of Florida. One can search the database by entering the offender's full name and zip code, selecting his/her criminal offense, and/or selecting his/her current location and county of supervision. Optionally, users can enter the offender's DC number, a five-digit identification code commonly used by law enforcement. The database provides public records and photographs of wanted fugitives, and felony offenders sentenced to Florida state prison or state supervision. You can perform a Florida fugitive warrant search with just a first and last name however the more information you have the better your results will be.
Nationwide Search For Warrants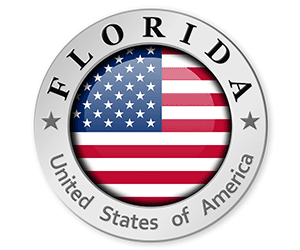 ---
Florida Warrant FAQs
Is there an arrest warrant for me in Florida?
To find out if you have a warrant in Florida you can contact your county courthouse clerk and make an inquiry, you can also contact your local sheriff department to run a warrant search for you. A third option is to use an online public record website where you can run a Florida warrant search anonymously.
Are Florida warrants public record?
Yes, Florida warrants are public record. This means that anyone can lookup someone's Florida warrant record as well as their criminal record and any public record made available by the FOIA.
Who can lookup a Florida warrant?
Most anyone can lookup a Florida warrant since they are public domain. You can request a Florida warrant search from law enforcement, clerk of the courts or a public records website.
What types of Florida warrants are there?
The main types of warrants in Florida are; arrest warrants, bench warrants, capias warrants, search warrants and fugitive warrants. They all have some similarities except that a Florida search warrant differs in that it is not public record and it pertains to law enforcement search a specific location for evidence for a suspected crime.
What if I have an active Florida arrest warrant?
If you find out there is an active Florida warrant for your arrest, it might be a good idea to consult with a criminal defense attorney. They can help guide you on the best course of action and represent you in court if needed.
Can a Florida warrant be removed?
Yes, in certain situations, you may be able to contest a warrant and have it lifted but the judge will need to sign off on this first. The best way to do this is to take care of anything outstanding on the warrant, or present evidence that you are not responsible for the criminal allegations.
How long do Florida arrest warrant last?
Indefinitely, which means they do not go away on their own. They usually stay intact until a judge removes them, you are arrested and brought to court, or you can offer up new evidence that negates the criminal allegations listed on the warrant.
---