How do you know if you have a warrant out for your arrest in Oklahoma? In most cases, law enforcement officials make this information public and will put it on the Internet where you can search for it for free. A few cases are not released to the general public for sensitive criminal and federal cases however, most all active Oklahoma warrants are publicly available. Being in the know about a possible Oklahoma warrant can save you a lot of grief.  The process is simple using an online public record. The first step to run an Oklahoma warrant search is to enter the full name of the individual you want to lookup into the search form. Then select a county or city, if you know it, but it is not necessary as you can search statewide. Then once your results are made available, make sure to confirm the record matches the person of interest. Once you've completed those simple steps you can view that person's criminal history, arrests, criminal charges, court records, prior convictions, and incarceration records. Once of the benefits of using an online public record site is your searches are anonymous an confidentials, so no-one will know you are looking them up.
Different Types of Warrants in Oklahoma
Oklahoma Arrest Warrants

: These legal documents are issued when a judge believes there is enough corroborating evidence to arrest an individual for a crime. It is a direct order for the arrest of the named person which commands law enforcement to arrest the person of interest. These are considered criminal records even though they are not a conviction of a crime.

 

Oklahoma Search Warrants

: Authorizes law enforcement to search a specified place for evidence of a crime. This could be a residence, a business, or even a vehicle. These are not considered public records as they are not attached to a person's criminal record. However, they can lead to a person's arrest eventually if the evidence that is collected shows there is probable cause that a crime has been committed.

 

Oklahoma Bench Warrants

: Typically issued when an individual fails to appear in court as required, whether for a hearing, trial, or other legal proceeding. These are mostly summons, by the judge (aka the bench), to show up in court, not the same as arrest warrants as they are not an allegation of a crime. That said, if a person ignores one of these court orders, it can eventually lead to their arrest and detainment until their court date.

 

Oklahoma Execution Warrants

: Less common but extremely serious, this warrant allows for the execution of a death-row inmate. These are issued for a capital crime where the defendant is found guilty, and the judge makes the sentence to end their life.

 

Oklahoma Tax Warrants:

While these are issued by a judge, they are different from other warrants. These are summons by the court to pay unpaid taxes by an individual or business. They can result in seizure of assets, bank account funds, garnished wages and in some serious cases can lead to a person's arrest if there is fraud suspected. Another form of this type of warrant is called a tax lien, while similar to a tax warrant, they are different legal instruments for the government to collect unpaid taxes.

 

Oklahoma Capias Warrants:

 A capias warrants for someone's arrest who has fled or evaded an ongoing court case where they are a key witness, or defendant. These are fairly uncommon as they are not criminal allegations of a crime but a summons to return to court where law enforcement is directed to arrest that person and bring them back to court.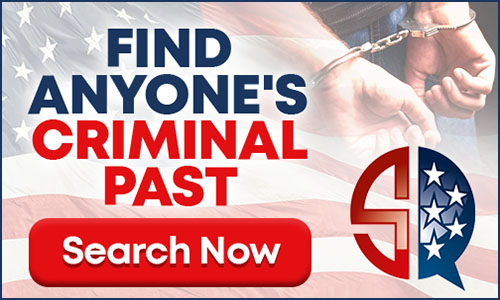 Law Enforcement Oklahoma Warrant Search
One way to see if you have a warrant out under your name in Oklahoma is to visit an Oklahoma law enforcement agency with a valid piece of identification and have the agency perform a warrant search for you. However, if you do this and it is found that you do have a warrant out for your arrest, you risk being arrested right then and there. You may want to seek legal counsel before being arrested, which makes an online search the more attractive option. Many Oklahoma sheriff departments and city police departments have online access to active OK warrants and most wanted fugitives, such as the Oklahoma County Sheriff Office and Oklahoma City Police Department . If you do not know the county or city where to begin your search, you may be better off using an online public record website where you can search statewide.