How do you know if you have a warrant out for your arrest in Oklahoma? In most cases, law enforcement officials make this information public and will put it on the Internet where you can search for it for free. A few cases are not released to the general public. Most all Oklahoma warrants are publicly available. Find out how to perform an Oklahoma warrant search in the subsequent sections. Being in the know about a possible Oklahoma warrant can save you a lot of grief.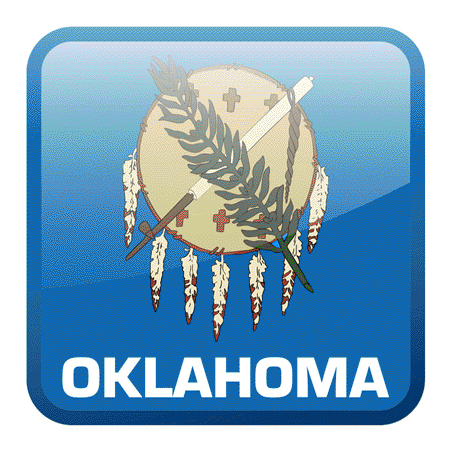 Law Enforcement Oklahoma Warrant Search
One way to see if you have a warrant out under your name in Oklahoma is to walk into the nearest Oklahoma law enforcement agency with a valid piece of identification and have the agency do a warrant search for you. However, if you do this and it is found that you do have a warrant out for your arrest, you risk being arrested right then and there. You may want to seek legal counsel before being arrested, which makes an online search the more attractive option.
Arrest warrants are one type of warrant; another type is a bench warrant, which is a summons to appear in court. You may have a bench warrant out under your name if you are wanted for a parole or probation hearing or, if you are not a suspect in a crime, you may be wanted as a witness. If you fail to appear in court, you may be legally required to post bond in order for the court to set you a new court date before the warrant can be rescinded.
The type of warrant information that?s available online varies by the law enforcement agency that posts warrant info. Federal, state, county, and local jurisdictions may all have their own warrant info websites.
Those who suspect they may have federal warrants out for drug-related charges can check for their names on the Drug Enforcement Administration (DEA) website, DEA.gov. In Oklahoma, the state maintains a list of people wanted for escaping from prison at The OK Department of Corrections website.
Oklahoma Warrant Search By County
Oklahoma counties that maintain warrant search websites listed below. Select the relevant county to begin your Oklahoma warrant search online.
? Cleveland County
? Comanche County: This is a Most Wanted list.
? Creek County: This is a Most Wanted list.
? Grady County
? McClain County: This is a Most Wanted list.
? Oklahoma County

Oklahoma Warrant Search By City
The city of Enid in Garfield County has its own Most Wanted list. Stillwater in Payne County has its own warrant search website. The Tulsa Police Department has a helpful website that helps visitors understand the different types of warrants, including Tulsa Municipal Court warrants, Tulsa County District Court misdemeanor warrants, and Tulsa County District Court felony warrants.