Where to Search for Hawaii Warrants
The first question someone asks when they suspect they have a warrant is 'How do I run a Hawaii warrant search?' While there are a few options to performing this search, the easiest and most convenient way to perform a warrant search in Hawaii is through a public record website. With an online resource like this you lookup a warrant with a simple name search, and do it anonymously. There are a lot of other benefits to using an online public record resource such as being able to search all your criminal records, court records, arrests, incarcerations and more. Since these are all public record you can quickly research these online with just a first and last name.
Another option to check Hawaii state criminal records is to use a public record website where your searches are anonymous. This means that no-one will know you're researching their criminal past and you can rest assured that your own personal searches are confidential as well. This can be helpful if you have an active warrant, as approaching any state agency can result in your immediate arrests. If you feel like you may have a Hawaii arrest warrant issued in your name, this is a great option to explore first as you can get ahead of the warrant and talk to an attorney to go over your criminal case, help you surrender yourself to law enforcement, and guide you through your criminal defense.
How to Check for Hawaii Bench Warrants
The easiest way to find out if someone you know or you have a bench warrant in Hawaii is not to wait until you are arrested. You also don't have to walk into a police station or courthouse to make an inquiry. You can often find out if you have a missed court appearance, or jury duty by visiting the Hawaii judiciary website and researching through their web portal. You may need to setup an online account to use their Hawaii bench warrant search resources, but it's a small step to make sure your good name is intact. Another option to performing a Hawaii bench warrant check is to visit a reliable public record site and run a quick warrant check, as well as all your complete criminal history and/or public record.
Another type of bench warrant is called a capias warrant, where a person who defies a direct court order, who may be a current defendant in an ongoing court case, can be arrested. This typically happens when someone misses a court appearance of a very serious nature, or flees an trial, can be detained and brought to the courthouse to see the judge directly. These are also simple to lookup with the same search criteria as arrest and bench warrants.
How to Run a Hawaii Arrest Warrant Search
If you have had an unresolved run-in with the law then you may have an active arrest warrant in Hawaii. Many people are unaware that they have a warrant for their arrest until they're arrested. You can run a Hawaii arrest warrant search without raising any suspicion using a verified public record site. The search is simple, just enter your full name, or the name of the person you want to research, and then find any active Hawaii warrant anonymously. You will also be able to run a complete background check and find out if everything looks good. It's considered a wise idea to verify your criminal records if you've ever had a run-in with the police or have a previous criminal record. There are sometime inaccuracies, or unresolved issued that can lead to an arrest.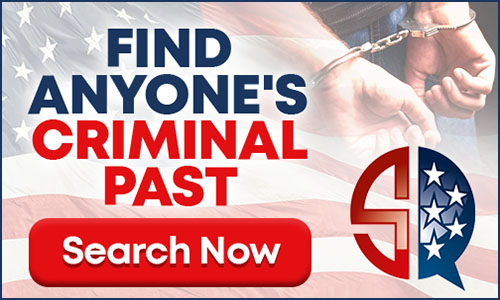 Addressing an Arrest Warrant in Hawaii
If you find out there's a warrant out for your arrest in Hawaii, there are some important steps to take. Ignoring the problem will only make things worse for you and your prompt attention to dealing with an arrest warrant can help your court case out. 
Talk to an Attorney:

Before making any moves, speak with a criminal defense attorney. They can give you much needed guidance to your specific criminal court case, and perhaps get you out of hot water.

 

Self-Surrender:

In some criminal cases, especially for minor offenses or if there might be a misunderstanding, your attorney might advise you to turn yourself in. This can show the courts that you are exercising good faith and this could potentially help out your legal proceedings.

 

Address the Underlying Issue:

If your arrest warrant is due to a missed court date or delinquent court fees, taking care of these issues might help resolve the warrant itself.

 

Prepare for the Legal Process:

If your warrant is based on serious criminal charges, prepare your criminal defense with your attorney. You can formulate a defense or negotiate a plea deal if appropriate.

 
Hawaii Warrants, Public Record, and Criminal Records
It's important to note that while warrants become part of the public record, they are not the same as a criminal conviction. People are innocent until proven guilty in a court of law in Hawaii. A warrant issued in someone's name simply means there's an order from the court, but it doesn't indicate guilt. However, if a warrant leads to an arrest and subsequent conviction, that conviction becomes part of an individual's criminal record. 
Hawaii criminal records provide a comprehensive overview of an individual's interactions with the criminal justice system in the state. This includes arrests, charges, convictions, incarcerations and even sometimes legal circumstances where criminal charges were dropped, or the individual was found not guilty. Warrants are just one piece of this puzzle. 
Check State Criminal Records in Hawaii
There are a few options when looking up criminal records in Hawaii through the state. One agency that provides the services is the Hawaii Criminal Justice Center. The goal of the agency is to bring criminal records availability to the people of Hawaii. With their online search features, you can search through thousands of Hawaiian criminal records, which include warrants, incarcerations and arrests. To access the website, you will be required setup an account and authenticate your identity. This is the official website of the State of Hawaii. The only caveat to using a resource like this is your searches are not anonymous since you need to sign-in with your registered account, and all your searches will be registered under your name.
Run a Warrant Check In Other States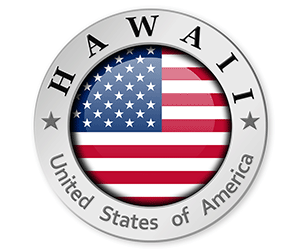 ---
Hawaii Warrant Search FAQ
Can I get a Hawaii warrant removed from my record?
It depends on the specifics of the situation and the nature of the charges against you. A bench warrant is much easier to have removed from your record than an arrest record. It's best to consult with a lawyer about potential avenues for expungement or record sealing.
Do all Hawaii warrants result in arrests?
Not necessarily, some warrants may be resolved before an arrest is made, especially if it's a bench warrant regarding a missed court appearance or jury duty. Bench warrants do not typically result in arrests unless ignored.
Can I travel if I have an active Hawaii warrant?
Traveling can be risky, especially at airports where TSA can check your criminal status and if you have any active warrants. You can also be detained in another state if you get caught with an active arrest warrant and possibly be extradited back to Hawaii to stand trial.
Do I have a warrant in Hawaii
It is very simple to find out if you have a warrant in Hawaii using a public record website. With online resources like these, you can typically search for active Hawaii warrants anonymously and from the convenience of your home.
What happens if I'm arrested for a warrant in Hawaii?
The first thing that happens is you are read your rights and then detained and told your arrest charges. You will typically be detained until your can appear in court unless you bond out, which is not always possible for every situation. You will most likely need to talk to an attorney at this point to find out what your options are.
---