How to do a Montana Warrant Search
Although the state of Montana has a population of only 1 million, which is considerably much lesser in comparison to other states, identity theft is continually on the rise. With the birth of newer and much more reformed technology in the past decade, savvy criminals aren?t far behind when it comes to exploiting personal information that can be obtained through this technology.
Providentially, authorities within the state of Montana aren?t behind, but two steps ahead of such cyber and savvy criminals. Although these law enforcement agencies have taken safety measures to control the rate of identity theft, but it cannot be called perfect and hasn?t been able to yield optimal results.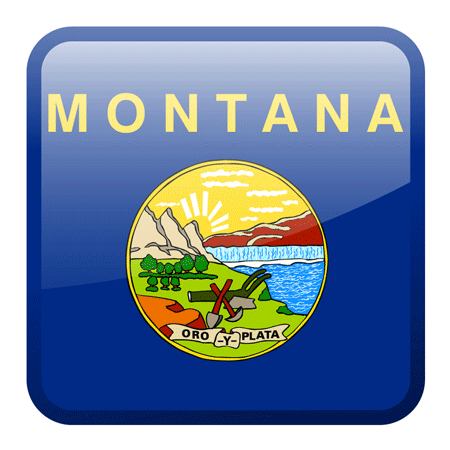 If a cyber criminal manages to gain access to your identity and ends up committing crime, then it is your name under which the arrest warrant is issued. It is also possible for someone to steal or exploit your identity and use it in a state that is completely different than yours.
Needless to say, it is you who is going to be the center of attention in this whole scenario, with authorities looking to hunt you down if your name ends up in a criminal database. Fortunately, you have the option to check whether a Montana arrest warrant has been issued under your name, using the several archive searches available online, such as the Montana Highway Patrol website, or simply check any County Sheriff Office in Montana.
Warrants in the State of Montana
The state of Montana issues two types of arrest warrants: bench and felony arrest. Search warrants are also issued, but these are typically issued to search personal property, not a person.
Felony Warrants in Montana
Similar to arrest warrants in other states of USA, a Montana felony warrant can only be issued if the judiciary has been presented with an affidavit containing ample evidence against the said person. This evidence must be adequate in order to list the person as a suspect in the criminal offense.
If the crime is of a serious nature, the law enforcement must do what needs to be done as per law, in order to detain the suspect. Even in cases revolving around identity theft, the state of Montana does not take it easy until you can prove that you were not directly linked or associated to the crime, and that it was your identity that was used against you. However, everyone is innocent until proven guilty.
Bench Warrants in Montana
Montana bench warrants are issued when a person fails to follow court orders. Even in the case that the court order dates back to several years or even a month ago, the judiciary will issue a bench warrant under the person?s name which gives law enforcement agencies the right to arrest them. Even if the person believes that they have followed all of the court?s orders, if the judiciary says otherwise, then they?re facing possible arrest.
The judiciary can issue a bench warrant under your name for failure to follow any sort of court order. The missed court order can be for anything such as neglectfulness towards child support payments, unpaid traffic tickets, missing DUI, or anger management courses appointed by the court, etc.
How to Handle a Warrant Issued Under Your Name
The only responsible thing that you can do in such a situation is to turn yourself over to the authorities and cooperate in trying to fix the matter. You are even permitted to hire an attorney at any point during the process.