Can I Get a Felony Expunged?
Most people who are convicted of a felony assume that once they have paid their debt to society that they will be able to move on with their lives. However, with a criminal record in tow, many ex-offenders find getting a job, qualifying for a loan, or being approved for a place to live can be extremely difficult. That's why getting a felony conviction expunged or sealed is so important: it gives you a chance to take control over your life and once again become a productive member of society.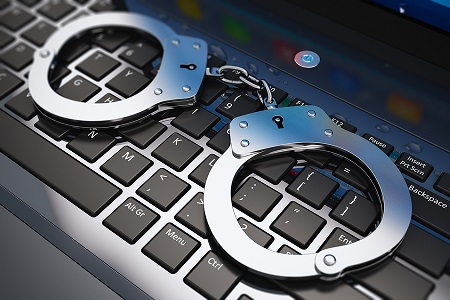 What Is A Felony?
A felony is, essentially, another word for a very serious offense (as opposed to a misdemeanor, which is usually a more minor offense). While each state defines felonies differently, in most cases a felony is subject to imprisonment of at least a year. Furthermore, while not all felonies are for violent or sexual crimes, all violent and sexual crimes are considered felonies. Also, repeat misdemeanor convictions can count as a felony, such as a repeat DUI in many states. In Indiana, Minnesota, New York, and Oklahoma, for example, just a second DUI is considered a felony.
How Can I Get A Felony Expunged?
Again, getting a felony expunged depends on the state you were convicted in. Some states don't allow for expungement, while others, such as California, have a variety of ways you can get your record expunged. In states that do allow for expungement, you will usually need to have gone through a certain amount of time without another arrest and/or conviction. Furthermore, getting a rape, child pornography, or violent crime conviction expunged is almost impossible no matter where you live. Some states make it easier to expunge convictions for juvenile offenders or for convictions where there may have been extenuating circumstances involved. In New York, for example, women who were convicted of prostitution can have those convictions vacated if the offenses were a result of the woman having been forced into sex trafficking.
Felony vs. Other Criminal Records
Felonies aren't the only items that appear on your criminal record. Your criminal record may include things you have completely forgotten about or are unaware of, such as arrest warrants and minor convictions, including for some traffic violations. Misdemeanors will also appear on your criminal record as will juvenile offenses. However, in some states juvenile offenses are either easily expunged or they are not viewable to the public (only by police and other authorized officials). You can find your felony criminal record online for free through a third-party database, including SearchQuarry.com.
Can Felony Records Be Sealed?
Expungement essentially means that the conviction is erased from your record entirely, which is why it is so difficult and sometimes impossible to achieve in so many states. A better option may be sealing. Sealing means that the conviction stays on your criminal record, but that it is not viewable by most members of the public. So, for example, if you are applying for a job that requires a background check, your potential employer will not be able to see any convictions that have been sealed. On the other hand, police officers and often judges will be able to see them, meaning that if you run into trouble with the law again, your previous convictions could have a bearing on any new sentence you receive.