Learn How Long Does a DUI Stay On Your Record
A DUI is a serious violation of the law. The DUI record can affect you for years after the fines, jail or prison confinement, driver's licenses suspension and other penalties a court imposes at sentencing have been completed. Higher insurance premiums and difficulties at work, particularly if you drive for a living, are only a couple of the ways in which you could be affected. How Long Does a DUI Stay On Your Record is a common question that everyone with a DUI asks.
DUI laws vary from state to state, so the penalties imposed for a conviction and the length of time you have a record depend on the law of the state in which the charges were filed. If you have been convicted of driving under the influence and want to know how long does a DUI state on your record, you should first do a search of your driving record to find out if the conviction is on it.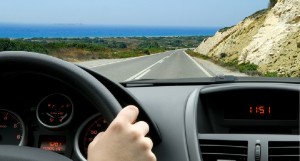 Drunk Driving
All states use 0.08 percent blood alcohol concentration level as evidence of driving under the influence. Your BAC is determined through a chemical test* completed using a sample of one of the following collected from you:
A BAC lower than 0.08 percent could help you to avoid a misdemeanor or felony conviction, but it still results in a record of a DUI record with the state department of motor vehicles.
DUI Penalties
Penalties for a DUI conviction can range from fines to jail or prison sentences and driver's license suspension depending upon the following:
BAC level: Higher BAC levels can result in an upgrade in the charges and the penalties to which you are exposed.
Accidents: Having an accident while driving under the influence of drugs or alcohol can add to the severity of the charges prosecutors file against you.
Prior record: If you have a prior conviction for an alcohol- or drug-related driving violation, you usually face more serious charges and stiffer penalties.
Child as passenger: The presence of a child can result in additional charges or increased penalties for someone caught driving while drunk.
States with a points system might not assign points as one of the consequences of a DUI conviction. The reason is a DUI results in a suspension or revocation of your driver's license regardless of your prior driving record and accumulated points.
Reckless driving, excessive speed or other dangerous conduct while driving under the influence could lead to charges in addition to the DUI.
How to fight a DUI
Fighting a DUI frequently focuses on the evidence prosecutors must present to prove you were operating a motor vehicle while your abilities to do so were impaired by the consumption of alcohol or drugs. Operation of a motor vehicle is defined under the laws of each state, so defense attorneys could challenge whether your conduct meets that definition. The defense could also fight the charge by challenging the testing to determine BAC or the officer's testimony of his or her observations demonstrating that you were drunk.
DUI School
If your defense attorney is successful in negotiating a reduction of charges, you might be required to attend a DUI school. The programs usually involve classes over several weeks focusing on the causes and dangers associated with DUI. The people running the schools might also monitor the participants to identify signs of substance abuse that might warrant participation in a counseling program as a condition for the restoration of your driving privileges. Hopefully that answers the question, How Long Does a DUI Stay On Your Record?