Learn What a Criminal Record Is
A criminal record can follow you around for the rest of your life and if you have one, you may feel like you are still being punished for your crime long after you have paid your debt to society. Even if you don't have a criminal record, you may have reasons for wanting to check the background of somebody you know. Whether it is for yourself or for somebody else, you can search for criminal records online either through relevant governmental agencies or by using a third-party database, like SearchQuarry.com.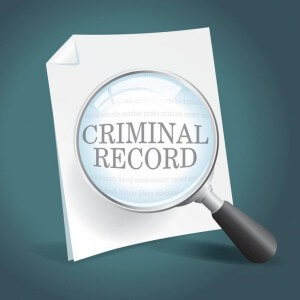 A Criminal Record Can Mean a Lot of Things
A criminal record is an official history of your criminal convictions. Any felony convictions that have not been expunged will appear on your record and many misdemeanors will also appear on your record. Infractions, which are offenses that are generally subject to just a fine, will not go on your criminal record, although they may appear on your driving record. In many states, offenses that you were convicted for as a juvenile will also be expunged or sealed when you turn 17 or 18, although some serious juvenile offenses, such as for rape, homicide, or child pornography, may remain on your record even when you reach the age of an adult. Criminal records can be accessed by visiting your courthouse, police department, or public records office. Sex-related offenses may end up landing the convicted felon on the National Sex Offender Registry, which is accessible to the public. There are also special databases that only law enforcement agencies and other authorized users can access, such as the National Instant Criminal Background Check System (NICS) and the National Crime Information Center (NCIC).
Types Of Criminal Records
People often confuse police records with criminal records. While there is some overlap between these two types of records, they are not the same. A criminal record is a history of your past convictions, whereas your police record will include a history of your interactions with the police. A police record will include a history of arrests and your outstanding arrest warrants. If you were arrested for a crime but were subsequently found "Not Guilty" then the record of your arrest will stay on your police record for that crime, but it will not go on to your criminal record.
How Do Criminal Records Affect Your Life
A criminal record can be a major impediment in your life. Many employers will run a background check on applicants and some employers impose a blanket ban (which is itself illegal) on hiring anybody with a criminal conviction, even if that conviction has nothing to do with the job they are applying for. Finding a place to live is also extremely difficult. Landlords routinely run criminal background checks on anybody who is applying for a rental unit. If the landlord believes that your background poses a threat to either the building property or to other tenants then they may deny your application. Even if you are buying a house, you could find getting approved for a mortgage when you have a criminal history to be difficult. You will also have difficulty travelling abroad, even for crimes that you may not consider to be overly serious. If you plan on visiting Canada, for example, you may be denied entry for a misdemeanor DUI or reckless driving conviction. That's why you should always check your criminal record before travelling abroad.