The Importance Of An Ohio Warrant Search
To find out if you have an active warrant out in your name in the state of Ohio, you can try a few different options. One way to perform an Ohio warrant search is to check the website of the Ohio Department of Rehabilitation and Correction, which maintains a list of currently-wanted parole violators. Many Ohio counties allow you to search for warrants the county sheriff has ordered; see the list below for Ohio resources by county. Performing an Ohio warrant search can be very helpful in mitigating any complications with an existing Ohio criminal record. It is somewhat common for people to have a bench warrant for an unpaid traffic citation or a missed court appearance so it's best practice to check one's criminal records on a semi-regular basis.
If you?re unable to find the information you want online, another option is to visit a local law enforcement agency. By going into a police station – local, county, or state – in person and bringing a valid piece of identification with you, you can have the law enforcement agency perform a warranty search with your personal information. Of course, if you do this and the agency finds that you are wanted on an outstanding warrant, you can be arrested on the spot.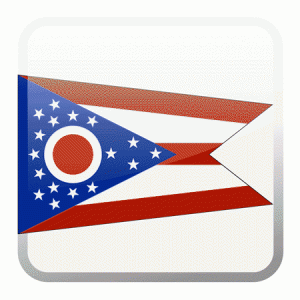 Types of Ohio Warrants
Arrest warrants are covered by the Fifth Amendment of the U.S. Constitution. In order to obtain an arrest warrant, a law enforcement agency must have probable cause to suspect a person of a crime, go before an impartial judge who has no conflicts of interest in the case, and swear to fill out all the warrant information truthfully to the best of their knowledge. The warrant must also contain a description of the person to be arrested. When the judge issues an arrest warrant, any legitimate law enforcement official can then arrest the person on sight.
Suspects in criminal cases are legally innocent until proven guilty. If you need assistance with understanding your rights when there is an active warrant out in your name, you may want to seek the advice of an attorney.
Another class of warrant is the bench warrant, which is issued by a judge and causes the person named on the warrant to have to appear in court. Often the person has to appear to address a parole or probation issue. In other cases, a witness may be called into court to testify in a case in which he or she is not a criminal suspect.
Ohio County Warrant Search Resources
These Ohio county sheriff?s websites maintain either a Most Wanted list, a searchable warrant database, a list of currently active warrants, or some combination of these. Find the relevant county to perform your Ohio warrant search.
? Belmont County
? Br.own County
? Butler County
? Clark County
? Clermont County
? Columbiana County
? Erie County
? Fayette County
? Franklin County
? Hamilton County
? Highland County
? Holmes County
? Knox County
? Lake County
? Madison County
? Mahoning County
? Marion County
? Mercer County
? Montgomery County
? Muskingum County
? Pickaway County
? Portage County
? Preble County
? Stark County
? Summit County
? Trumble County
? Tuscarawas County
? Union County
? Washington County
---
How Can I See If I Have an Ohio Warrant?
It's relatively easy to see if you have an Ohio warrant. You can run an Ohio warrant search anonymously using the resources of an online public records website. You'll need the full name of the person in question and their age to run a warrant search.
Can I Check Oregon Warrants Anonymously?
Yes, if you use the resources of a 3rd party public records website you can lookup Oregon warrant records anonymously. You will want to make sure to read the terms and conditions of the service before performing any warrant searches to make sure it's anonymous.
---