What is an Arrest Warrant in Ohio?
Arrest warrants in Ohio are covered by the Fifth Amendment of the U.S. Constitution. In order for an Ohio arrest warrant to be issued, a law enforcement agency must have a legitimate legal reason to suspect a person of a crime, or violating probation or parole, and go before a judge who will then fill out all the OH arrest warrant. The warrant will have a full description of the person to be arrested as well as their criminal charges. When the judge issues an arrest warrant, any Ohio law enforcement official can then arrest the person on sight. People being arrested in this fashion will usually be detained in a county jail or detention center until they are arraigned in front of the judge
What is a Bench Warrant in Oho?
An Ohio bench warrant is commonly issued by a judge for a person's failure to appear in court as required. The term "Bench" refers to the judge's bench, who issues these types of warrants. This can be a result for an ongoing criminal court case for a serious crime or something as little as a traffic citation, which is also a considered a criminal infraction. A bench warrant can lead to a person being arrested and detained, but in some situations a simple re-booking of the court appearance can mitigate that person being arrested. Bench warrants are issued for both criminal and civil court cases and they are typically issued with the intent to get that person to the courthouse for an ongoing court case. If you suspect you have an Ohio bench warrant then you may want to contact the clerk of the court to reschedule your appearance or consult with an attorney for legal advise.
The Ohio eWarrant System
The eWarrant System for Ohio is an electronic database system that allows law enforcement to manage and track warrants in real-time. With over 220,000 warrants issued in 2022, according to the Ohio Governor's website, the centralized eWarrant resource greatly improves communication among different counties, agencies and jurisdictions. Some of the benefits of the Ohio eWarrant system are:
 Improved Processing Time: The eWarrant system allows for faster processing of warrants through a shared electronic system.
Improved Efficiently: Reduces paper waste and physical documents that can all be stored and accessed electronically
Better Accuracy: the eWarrant system is a hub that is used by all Ohio law enforcement to there is better coordination and less risk of errors
Better Communication: The Ohio electronic warrant system offers a communal law enforcement resources that allows better communication and real-time updates
Improved Accountability: This electronic warrant  system shows the journey of the warrants issued and which law enforcement agencies have interacted and engaged
Before the Ohio eWarrant system was created there were sometimes issues with warrant information being distributed as well as mistakes that were made because of a lack of regional communication. This electronic system has made a very positive impact in how law enforcement can coordinate with other agencies to apprehend individuals with outstanding OH warrants.
Ohio Arrest Warrants for Violating Parole
In Ohio, an arrest warrant is typically issued for a parole violation when a parole officer reports this to a judge and they issue a warrant for that persons arrest. If you or someone you know was previously incarcerated and may have violated parole orders, there are some simple ways to find out if there is an Ohio arrest warrant for yourself or another person of interest.
One way to perform an Ohio warrant search is to check the website of the Ohio Department of Rehabilitation and Correction, which maintains a list of currently-wanted parole violators
Another option is to visit the relevant Ohio county sheriffs website and use their warrant search tool, if available
Visit the Ohio county courthouse website and run an Ohio arrest warrant check if they allow online access to their court issued warrants
Use a third-party public record website. This is a good option if you want to search statewide or nationwide as many local county resources only show your results for the Ohio county they represent
Contact your parole officer to confirm if you have violated parole if all the other methods above do not reveal anything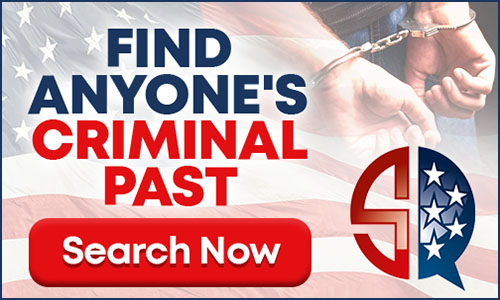 Nationwide Warrant Check Resources
North Carolina 

 

Pennsylvania 

 

Rhode Island 

 

West Virginia 

 

Wisconsin 

 

Wyoming