How To Perform A Virginia Warrant Search  
If you live in the state of Virginia and need to be sure that you are able to understand the law, you'll need to always understand where you stand and how legal circumstances affect you. Warrants are an area of law that are particularly important to know about, so that you can find out if you have an active warrant out for your arrest or just want to know how to run a warrant search. With this in mind, this article will explain what you can do if you have a warrant out for your arrest and how you can perform a Virginia warrant search both in person and online. Performing a Virginia warrant search can save you a lot of hassle, especially if you get pulled over and a law enforcement officer let's you know or arrests you. The easiest way to run a Virginia warrant search is through a public record website. First, you'll enter your name or the person you want to search into the request form. If you know their middle name or county of residency that will be helpful, the more information you have about the person you are looking up, the more accurate the results will turn out. Then finally, once your results are displayed, verify the person before viewing their active warrants and associated criminal charges.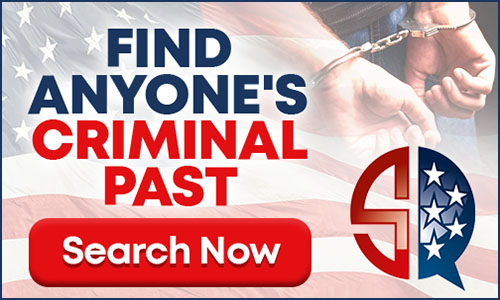 How To Search For Arrest Warrants in Virginia
When a person has a warrant for their arrest, this is public information. The warrant is either handed down by a judge or magistrate after a sworn officer or police detective offers a statement under oath regarding the parameters of the situation. For example, if you or someone else allegedly commits a crime and there is sufficient evidence to support this, a judge may review that evidence and issue a warrant for arresting that person. Without evidence there cannot be a warrant issued, which is protected under the 4th amendment of the US constitution.
To perform a Virginia arrest warrant search, a commonly sought after resource is the county sheriff departments or city police departments, Since they are usually the law enforcement agencies tasked with executing arrest warrants in Virginia, they have an up to date listing of these as well as most wanted persons and fugitives in their respective counties. For example, the Virginia Beach Police Department, Newport News Police Department, Roanoke Police Department, and Norfolk Police Department all have active listings and search capabilities on their websites that the public can access.
If you do not know what county to begin your search you can access the Virginia State Police website and search statewide. You will need to call in for this service and your search might not be anonymous using this resource. A third option is to use a public record site where you can search statewide and all your searches will be anonymous and confidential. This tends to be the most popular resource that people use because of it's anonymity. You can also see what the criminal charges are using this type of service, as well as being able to view a person's criminal record history.
Immediate Steps if Issued an Arrest Warrant in Virginia
If you find out there's an arrest warrant in your name in Virginia, take the following steps. It is important to act immediately to make sure your situation does not escalate. 
Consult an Attorney

: Before making any decisions or statements, it is very important to seek legal counsel to find out the severity of the charges and what your rights are. A Virginia criminal defense attorney can advise on the best course of action and potentially negotiate with the court. They should be the first person you talk to about this.

 

Avoid Evading the Law

: Evading arrest can lead to additional charges and complicate the situation further. It will only make your situation worse, and these do not go away on their own, they stay active indefinitely until you are arrested.

 

Surrender Yourself to the Courts:

Your attorney will most likely tell you that surrender is necessary. They can help assist you with this as well as help bond you out of jail until your court arraignment. This also shows the courts that you are complying with the court order and trying to resolve the situation you are in.

 

Get Your Affairs in Order:

Use whatever time you have before your court hearing to plan your defense with your attorney. You should also plan on contingencies if you lose your court battle and get your affairs in order in case you need to do some jail or prison time. Without taking this step you run the risk of losing a lot more by not preparing properly.

 
Run a Virginia Bench Warrant Search
Bench warrants are typically not an offense that a person is arrested for as they are not criminal allegations of a person committing a crime. Rather, they are a summons to court to take care of a missed appearance, a failed court order, missing jury duty services, or unpaid fines or fees to the courts. To run a Virginia bench warrant search you can do this through any of the the relevant VA court websites, in some of the smaller courts you may need to call in to the clerk of the court to make this request. And as mentioned before, you can also use a 3rd party public record website to search statewide to find out if you or someone you know has an active VA bench warrant.
Conclusion
In conclusion, while the issuance of a warrant in Virginia is a serious legal matter, it is extremely important to understand its implications and act responsibly and according to the law. Consulting legal expertise, addressing the warrant promptly, and being informed about the potential future implications are good first steps in navigating this type of legal situation. A warrant can haunt a person for a very long time until it is resolved and will go on any background check as a criminal record that anyone can see. It can affect future job opportunities, traveling plans, academic pursuits and much more. These are all public records that can easily be accessed online.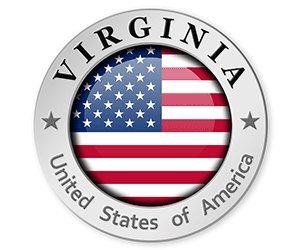 ---
Virginia Warrant Search FAQ
Are warrants in Virginia public record?
Virginia warrants are public record that anyone can find. You can contact your local sheriff department, county courthouse clerk or use the resources of an online public record website to lookup warrant information in Virginia
How can I find out if I have a Virginia warrant anonymously?
You can lookup Virginia warrants anonymously using the resources of non-government public record websites. Most 3rd party public record websites will allow you to lookup anyone's warrant confidentially and anonymously.
Is there a free Virginia warrant search?
Yes, there are a few free Virginia warrant search resources online. If you know the county or city where to search in you can generally use the police department or sheriff department website. If you do not know where to begin your search you can use an online public record website to search statewide. A benefit of using a public record site is your searches are anonymous and confidential.
Do I have a warrant in Virginia?
If you suspect you have a warrant it's important to act immediately. Using a public record website you can search for any active warrants you may have anonymously, which means that nobody will know you are searching.
How long do warrants stay active in Virginia?
They stay active indefinitely, meaning they do not go away on their own and there are no statutes of limitations on how long they stay active. If you have an active warrant it is important to act on it immediately or things can get substantially worse for you. Start by searching for active warrants using a public record site. You can search statewide and all your searches are anonymous and confidential.
---