Types of Warrants In Massachusetts
In Massachusetts, three types of warrants are issued. You may find arrest warrants, search warrants, or bench warrants. In order to issue an arrest warrant or a search warrant, a judge needs to have probable cause, while a bench warrant is usually issued on an individual for failing to appear in court.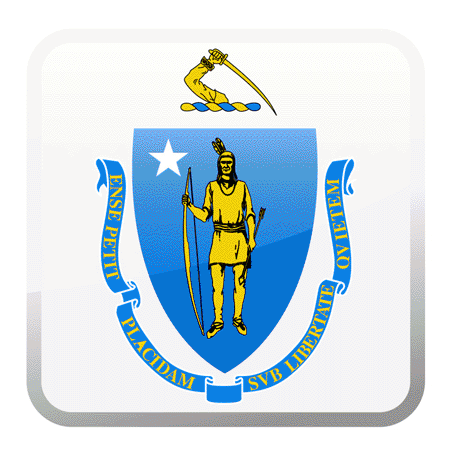 Executing a Warrant in Massachusetts
In circumstances when warrants are issued for arrest, the execution is left to police. They then set about to search and arrest the wanted person. Like any state in USA, arrest and warrant records are available for public to use. The motive is to enable citizens to become aware of wanted persons. Using this information, people can know about any warrants they are to serve. They can also use these to tip off the authorities about any offenders out on the run.
Third Party Online Searches for Massachusetts Warrants
Citizens in Massachusetts can make online searches for warrant records. These records are made available by county offices. Third party websites provide a simple user interface that allows for a quick search by entering first and last names of a person. The results reveal the person?s bio details and the crimes for which they are wanted. The status of their warrant or record for the particular offense may also be seen, which increases public awareness.
Searching the Most Wanted List in Massachusetts
CountyOffice.org has specific wanted lists by other legal authorities. These are of county or state level. At the County Office, most wanted lists are provided by various departments, including:
State?s Most Wanted Parolees
Police?s Most Wanted
Parking Tickets and Municipal Bills
These records contain birth records, crime details, outstanding fines, and any warrants issued. Along with this, their file photos are also available so that serious offenders can be identified.
The website also allows narrowed search for a specific county or city. That way one can know about warrants wanted in each city or state. It is beneficial to know about other cities you have been to or other counties you visited.
Additional Third Party Sites for Warrant Searches in Massachusetts
Other third party websites also allow citizens to know about wanted criminals. They rely on the already released data by state department offices. These could be the county sheriff?s office, the county court clerk?s office, or the local police. These websites are not 100% reliable, since their records may be outdated. They only get an update when some data is released by the local authorities and so their search may be helpful but not 100% reliable. Like the official source, you can find warrant records by name search. Other lists such as most wanted DEA, DOC lists and wanted sex offenders are also available on these websites.
Depending on the severity of the crime and how notorious the criminal is, warrants may be issued for local, state or national level. The online record availability is beneficial to help both the citizens and the police. It allows both to play their part in creating a better and safer community. In future, it is likely that, on a federal level, public records will also be available. It is needed so that crime can be beaten and not just safer states, counties, or cities, but a safe country is made.
---
Massachusetts Warrants - Frequently Asked Questions
How can I find out if I have a warrant in Massachusetts?
To find out if you have a Massachusetts warrant you can contact your local sheriff department, county courthouse clerk, hire an attorney or private investigator. You can also use a public record website to lookup MA warrant information anonymously.
Do I have a warrant in Boston?
Finding out if there is a Boston warrant in your name you can contact law enforcement or the Boston county clerk of the courts to make your inquiry.
---