Run a Massachusetts Warrant Search By Name
Massachusetts, like other states, issues various types of warrants as part of its legal processes. These documents give law enforcement agencies the authority to apprehend and detain an individual or search and seize property. But not all warrants are the same. Each serves a specific purpose and has its own judicial utility, some of which are considered public record, such as arrest warrants and bench warrants. To search these public records you will need to know the full name of the person you want to check out. Then using a public record site, enter the full name into the search fields to begin. Once your MA warrant results are populated, you may need to sort them by a middle name or age if there are multiple listings. This can often be the case with people that have the same first and last name. Next, you are at the final step of your research where you can review the report for that person, which typically include criminal history, arrests, active warrants, court case records, convictions and sentencings. This is all public information that is accessible by anyone.
Different Types of Warrants in Massachusetts
Massachusetts Arrest Warrants

: Most everyone has heard of arrest warrants, they are what they sound like, it is a notice to apprehend someone and bring to court, in front of a judge, for a criminal allegation. These are issued when there's probable cause and sufficient evidence brought before a judge who issues them.

 

Massachusetts Bench Warrants

: These are summons for someone to appear in court, sent out by the court directly, for many reasons. The most common reason is when an individual fails to appear in court as required. These do not usually result in a person's arrest, but it is possible depending on the circumstances.

 

Massachusetts Capias Warrants

: A capias warrant is issued to arrest someone and bring them to court. They're often issued for people that don't show up for an ongoing court case they are a part of, or disobey a serious court order. These are not criminal allegations but rather a summons to court where the person listed will be apprehended and brought to court by law enforcement.

Massachusetts Witness Warrants

: These types are rarely used, but when they are, it is to bring a witness into court when they fail to comply with a subpoena. These are not publicly available to search as they are not public domain.

 

Massachusetts Search Warrants

: These dictate that a location is to be searched, by the police, to find evidence for a suspected crime. They are issued by a judge when there is plenty of supporting evidence, or an affidavit by the police.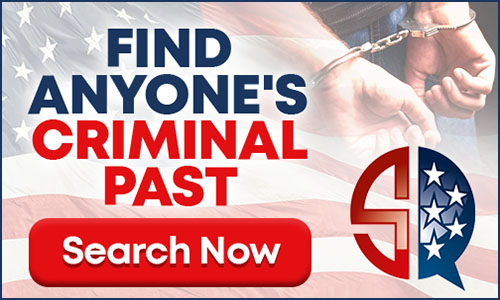 Executing a Warrant in Massachusetts
In circumstances when warrants are issued for someone's arrest, by a judge, the execution of this arrest is tasked to the police. They then set about to search and arrest the wanted person at their residence, or wherever they might be located. That person is then read their rights and detained of jailed until they go to court in front of the issuing judge, or can make bail and remain free until their court hearing. To execute a warrant, there must be sufficient evidence that the person in question has committed a crime, which is also known as 'probable cause'.
Searching Massachusetts Warrants and Fugitives Through The State
Depending on what type of warrant and where it was issued, it is possible to use state, county and city resources to access this information online. Sheriff departments are a good place to look for arrest warrants, fugitives, and most-wanted persons lists, as they are often the law enforcement agency tasked with enforcing warrants. Since sheriff departments are county agencies, you will most likely need to know what county the warrant was issued to lookup this information. Another option is to use research this information using the state police website, they have a list of the state's most wanted as well as a dangerous fugitives. A third option is to contact the clerk of the court that issued the warrant, they can confirm if there is anything active for a person of interest. You will also need to know the county courthouse where this was issued in order to search their resources.
Things to Know If You Have a Massachusetts Arrest Warrant
If you have an MA arrest warrant issued in your name it is important to remember that it is not a guilty verdict. Rather, it is an allegation of a crime that has strong supporting evidence and that you can be arrested and brought to court as directed by the issuing judge. There are some important measures to take when this occurs to make sure you can obtain the best possible outcome.
Get Legal Insights

: Research your warrant details and before taking matters into your own hands, first chat with an attorney. They can provide tailored advice, be it turning yourself in, challenging the warrant, or figuring out another plan of action.

 

Avoid the Hide-and-Seek Game

: In today's digital age, dodging the law is as tough as finding a job without networking. Skirting a warrant can just add more to your plate, increase your sentence if convicted, and tack on additional fines.

 

Tackle the Core Issue

: Pinpoint why the warrant was issued and what exactly happened. Perhaps there are some items that you can take care of that can help your case out. You should discuss this with your lawyer as well.

 

Consider Checking Yourself In

: If you believe facing it head-on is best, and with the advice of your lawyer, you can turn yourself into the authorities. This move might help you out with your future court case and show the courts you are being compliant.

 

Maintain Your Composure

: If the police reach out to you directly about the MA arrest warrant, know that you don't have to say anything and if you do it can be held against you in court. You might consider only talking to your attorney at this point as they will let you know exactly what to say and what not to say.

 
Conclusion
Massachusetts warrants are powerful legal tools that can alter a person's livelihood and make things very complicated. It can affect a person's ability to get gainful employment, renting a home, academic pursuits, travel plans, and much more. They should be taken very seriously and dealt with in a timely fashion. If you think you might be in danger of receiving one, or might even already have one, you might consider running a background check on yourself to make certain. It can offer peace of mind to know you don't have one but if you do have one and ignore it, your legal situation can get progressively worse.
Warrants and Criminal Records By State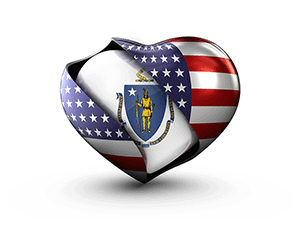 ---
Massachusetts Warrant Search FAQ
How can I find out if I have a warrant in Massachusetts?
To find out if you have a Massachusetts warrant you can contact your local sheriff department, county courthouse clerk, hire an attorney or private investigator. You can also use a public record website to lookup MA warrant information anonymously.
Do I have a warrant in Boston?
Finding out if there is a Boston warrant in your name you can contact law enforcement or the Boston county clerk of the courts to make your inquiry.
How long do warrants last in Massachusetts?
Indefinitely unless a judge removes the warrant order, or if the warrant was executed by law enforcement. A bench warrant on the other hand, can sometimes be removed if it was just a missed court appearance that was rescheduled.
How do I know if the Massachusetts arrest warrant is valid?
The arrest warrant should have the name of the state and county of issuance, the accused person's name, the offense charged, the date, and must be signed by a judge.
Can I post bail for a Massachusetts arrest warrant?
It is possible but it depends on the circumstances of the criminal charges and if you are at flight risk. The bail options are often set once the warrant is issued by a judge.
Do Massachusetts bench warrants show up on background checks?
Yes, bench warrants will appear on background checks as they are public record.
Are warrants public record in Massachusetts?
Yes, they are public record in any state which means that anyone can look them up online.
---