Is there a warrant out for your arrest in New York State? Has a New York judge ordered you to appear in court? If so, there are a number of ways to find out if you have an active warrant out under your name in New York. A New York warrant search is probably easier than you think. Starting with a public record website with your search, you can enter anyone's name into the search form to begin. If the person of interest has a common first and last name you may also need to know their middle name, age, or date of birth to filter your results. Once you have determined you have the right record, you can view that person's arrests, criminal charges, court case records, criminal history, police reports and incarcerations. This is all public record that anyone can find online with a simple name search.
Types of Warrants in New York
In New York, there are several types of warrants, each serving a unique purpose. They following are all court orders that are issued by a judge: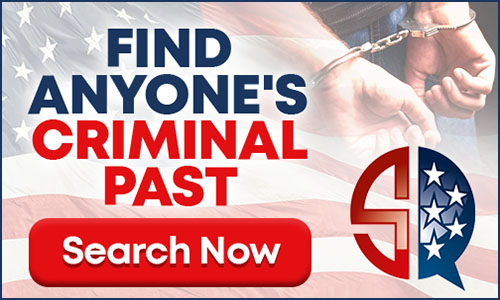 New York Warrants are Considered Criminal Records
NY Warrants and criminal records are closely intertwined but serve different purposes. A warrant is an order from the court, while a criminal record is a compilation of an individual's interactions with the criminal justice system which includes a conviction. The issuance of an arrest warrant will likely lead to an entry in one's criminal record if the individual is arrested and charged. That said, even though an arrest warrant is not the same as a conviction, it is a criminal allegation, but it is still recorded under a person's criminal record. You can have this removed from your record a few ways, the first is if you are arrested, the warrant disappears. The second is if you petition your criminal allegation and you win. The third is if the issuing judge removes or quashes it. Most of the time an arrest warrant leads to a criminal conviction as there must be strong evidence to issue it in the first place. If you find you have one issued in your name, you should strongly consider getting legal counsel to help guide you through the criminal justice process in New York. 
New York Warrant Search By County
These New York counties allow you to either search for active warrants or view a list of the most wanted fugitives in the area. It's important to note that you may need to register with the relevant county to use their online NY warrant search services, and some of the more detailed reports may cost a few bucks. Some of the smaller counties, or cities in NY, do not have this service. If you find that you cannot find the correct county to run a NY warrant search in, or want to run one statewide, it is recommended that you use a public record site to accomplish this.
The Long-Term Implications of a NY Warrant
Being issued a warrant, especially an arrest warrant, can have profound implications that can offer significant challenges to a person's livelihood and limit some opportunities. 
Employment Opportunities

: Many employers conduct background checks before hiring someone. If an active warrant shows up, it can raise red flags, potentially jeopardizing job opportunities or causing termination from a current position.

 

Academic Applications

: Colleges and universities might reconsider admissions if they discover a warrant or subsequent criminal record. Since colleges and universities have very competitive admissions, this can make the difference between you getting in and someone else.

 

Travel Plans

: A warrant can hinder international travel, with many countries denying entry to individuals with active warrants or past criminal records. Canada for example will not let someone in their country with an active warrant or even a DUI on their record. Many countries will screen someone through their passport before letting them in. Another consideration is if you decide to fly anywhere, TSA will be alerted if there is anything active under your name and you can be arrested and detained at the airport on the spot.

 

Relationships

: Personal relationships can be strained when loved ones discover the existence of a warrant, leading to issues of trust or concern. Since they are considered public records, anyone can resource this information online.

 
Run a Statewide Warrant Search in Any State