Is there a warrant out for your arrest in New York State? Has a New York State judge ordered you to appear in court? If so, there are a number of ways to find out if you have an active warrant out under your name in New York. A New York warrant search is probably easier than you think.
The Fourth Amendment to the U.S. Constitution outlines the legal requirements for a U.S. citizen to be served with an arrest warrant. It requires that the judge in the case be disinterested (unbiased) and that the law enforcement agency tell the truth to the best of its ability and have probable cause to suspect a person of a crime. When an arrest warrant is issued by a judge, it allows any legitimate law enforcement professional to arrest the individual in question upon sight so that a trial may be scheduled.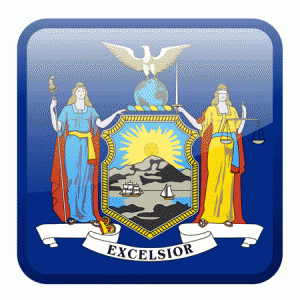 Bench warrants are slightly different; these are orders by a court or judge for an individual to appear in court. These often have to do with parole and probation hearings, but a bench warrant can also be issued to induce a witness to appear before the court to testify.
Any law enforcement agency in New York State can run a warrant search for you and tell you if there is an active warrant out for you. You simply have to appear in person at the law enforcement office with a valid form of identification. This is risky, however, if you aren?t ready to be arrested on the spot if the search turns up an active warrant. You may prefer to search for this information online.
New York Warrant Search By County
These New York counties allow you to either search for active warrants or view a list of the most wanted fugitives in the area.
? Broome County
? Cattaraugus County
? Cayuga County
? Chemung County
? Clinton County
? Delaware County
? Erie County
? Genesee County
? Greene County
? Madison County
? Monroe County
? Niagara County
? Onondaga County
? Orleans County
? Otsego County
? Rockland County
? Schuyler County
? Seneca County
? St. Lawrence County
? Steuben County
? Suffolk County
? Tioga County
? Ulster County
? Warren County
? Westchester County

New York Warrants Searchable by City
A few cities in New York State have local police department-specific Most Wanted lists or searchable lists of warrant information.
Buffalo: The city has its own Most Wanted list.
Freeport: The village of Freeport has a searchable archive. If you enter a name it may turn up previously posted stories about wanted fugitives.
Syracuse: This city's police department website maintains a list of active warrants.
Yonkers: The city has its own Most Wanted list.
If you are suspected of a crime, you are legally innocent until you are proven guilty in court. For questions about your legal status, rights, and responsibilities, consult with a qualified attorney. Start with a New York warrant search so you have the information you need.