Why Perform A New Jersey Warrant Search?
New Jersey warrants are often issues for many reasons. Someone may have a
warrant
out for a minor offense. They may not even know about the warrant. This can cause problems if the warrant is discovered when they are applying for a job, for example. Another person may have a warrant for a more serious matter. A potential employer wants to know they are not going to hire someone who may be subject to arrest even before they show up for work. While many legal issues can be complicated, searching for a warrant about someone can be surprisingly easy. With online access to public information, most anyone can perform a New Jersey warrant search online.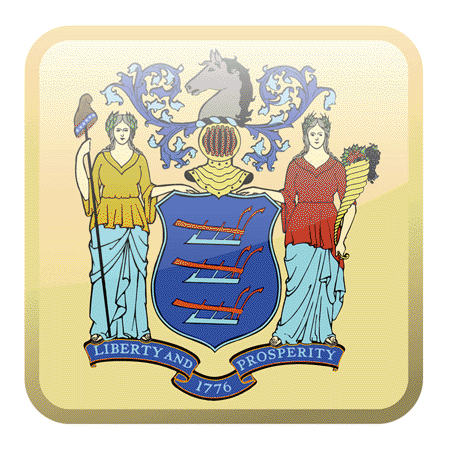 New Jersey Arrest Warrants
An active New Jersey arrest warrant allows any New Jersey law enforcement official to arrest the offender. Such offenses are generally considered a priority for law enforcement officials. They are typically reserved for the more serious crimes. These are warrants where efforts are actively being used to find the violator and capture them. Many law enforcement official agencies, from local officials to those at the FBI, will often work together to apprehend the perpetuator and bring them to justice. Another type of warrant is known as an open warrant. These are less serious offenses. These are considered offenses that may result in arrest if they are found during a traffic stop or other encounter with a law enforcement official. These types of warrants may be open for a long time or may be dismissed for lack of evidence. Thirdly there is also a New Jersey bench warrant. This is a warrant for someone's arrest for contempt of court or violating a court order. A warrant search in New Jersey will reveal multiple types of warrants.
How To Lookup New Jersey Warrants
Most anyone can search for warrants in New Jersey. The state's sheriff departments will have warrant records that are open the public. For residents of the varied New Jersey counties, a county court clerk can be of great help along with local police departments and other law enforcement agencies. In New Jersey NJ Court Rule 7:2-2 allows for the issuance of warrants under circumstances that that can range from minor parole violations to far more serious crimes like murder. Warrants can vary from state to state. In New Jersey, warrants are handled by local and state officials working in coordination.
New Jersey Warrant Search Online
Today's technology makes it easier than ever to perform a New Jersey warrant search online. People can look through local and state law enforcement agency websites to find the information they want. Online databases are updated frequently. This makes it possible to find out if an existing warrant is in effect or has been dismissed. People can also search online. Many third party online public record databases will demonstrate if the given person has an arrest warrant. These databases can be used as all warrants are a matter of public record. Public record means that they can be put online for the public to view at their leisure. This makes it easy to find out from varied sources if a resident of New Jersey has an arrest warrant for them from a law enforcement agency.
---
How can I find out if I have a warrant in New Jersey?
To know for sure if you have a warrant in New Jersey you can contact your local law enforcement agency, county courthouse clerk or use an online public record service where you can lookup warrants confidentially.
---