How To Perform a Louisiana Warrant Search
There are two main motives of making arrest and warrant records publicly available: It allows for citizens to ascertain if they are due to pay for a crime or offence committed, and it also allows citizens to be aware and inform the authorities of any law breakers around them. That ensures the community is safer and that the guilty pay for their crimes. A Louisiana warrant search online can be performed online with anonymity.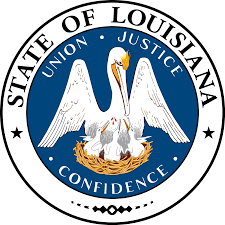 Louisiana Warrant Records Available to the Public
Publicly available warrant records are also helpful to employers and the business community, who use it as an integral part of their due diligence. Peace officers in all parishes of Louisiana have been greatly helped by this action. It has become much easier for them to maintain order and serve the community. The availability of information was utilized by citizens, who tipped the authorities about a lot of wanted criminals.
Primary Sources of Information on Active Warrants in Louisiana
There are three main sources of finding information about active warrants in Louisiana:
Louisiana State Police ? Help of the state police may be obtained in finding warrant records. This can be done through mail or the official Louisiana state police website that allows for a quick search. They provide you with state-wide records and any offender who has a warrant in any parish in Louisiana can so be found.
Louisiana State Registry of Child Predators? This is an online resource. It is specialized in terms of the offenders for whom your search will have to be narrowed. It provides a list of known child abusers and child sex offenders. The name of this category implies its vitality in terms of the safety of your neighborhood. There could be a criminal living near your kids.
Louisiana State Department of Corrections ? The Louisiana Department of Corrections provides information regarding the records of inmates. They could be currently held or wanted. The department responds to telephone inquiries. There is also the Louisiana Department of Corrections state website where records can be pulled up using search options.
Online Warrant Searches In the State of Louisiana
There are publicly and easily available websites to search for Louisiana warrants as well. They might be useful for citizens in getting their required information. Their accuracy, however, cannot be guaranteed. You might end up tipping the peace officers about a criminal who has already served his time or they could already be behind bars.
It is important to understand that warrants vary from parish to parish. Just like it varies county to county like the other states in US. Whenever you make a search and find a warrant, be sure to double check it with warrants from other states. This ensures complete information is communicated to the authorities. In case you make a search about yourself, this can also help you. It will brief you about all charges made on you so that you serve all penalties responsibly. A common principle with the law is that the later a crime is paid for the larger the payment is.
---
Louisiana Warrant FAQs
Do I Have a Warrant in Louisiana?
You can perform a Louisiana warrant search relatively easy, and anonymously, using a public records resources such as SearchQuarry.com. With a simple name search it's possible to view criminal records, arrests, warrants and court records. Another option is to contact the relevant county courthouse and inquire with the clerk of the court or your local sheriff department.
Can I be extradited from Louisiana for a warrant?
You can be extradited for a Louisiana warrant depending on the criminal nature of a court issued warrant. Many felonies are extraditable warrants where most infractions are not
---