How can I find out if North Dakota has an arrest warrant out for me? Arrest warrants are public records, so this information is available to the public if you know where to look for it. Anyone with a smartphone, laptop or tablet can perform a North Dakota Warrant Search online.
Warrants for the arrest of American citizens are covered under the Fifth Amendment to the U.S. Constitution. This amendment lays out the procedure for law enforcement agencies when someone is suspected a crime that was not committed in direct view of these law enforcement officials. It states that the police must go before a judge to prove that there is probable cause to suspect this person of the crime and swear to provide accurate information to the best of their knowledge. The police must also provide a detailed description of the person, and the judge is required to have no interest in the outcome of the case, i.e. the judge must be unbiased.
If you have an active arrest warrant out in your name, you can be arrested by any law enforcement authority. You may not be allowed certain privileges, such as obtaining a driver?s license or a passport.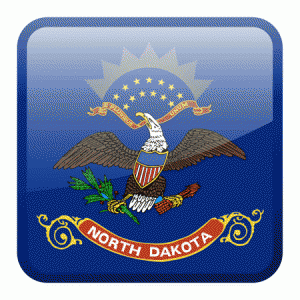 Bench warrants are another class of warrants. These are orders from a judge (?the bench?) for a person to appear in court. Judges issue bench warrants to get people to show up for probation and parole court dates, and in some cases witnesses in crimes for which they themselves are not charged may be issued a bench warrant to compel them to testify.
Failing to appear in court is against the law. If you?ve missed a court date and a bench warrant has been issued in your name, you may be compelled to pay bail before the court will give you another court date.
If you suspect you may have a warrant out for a federal drug-related charge, you can check the U.S. Drug Enforcement Administration (DEA) website. The North Dakota division of the DEA also handles wanted persons from Illinois, Indiana, Minnesota, and Wisconsin.
North Dakota Warrant Search Via Law Enforcement
Warrant search information may be available online on the websites of county sheriff?s offices and, in some cases, local police department websites. These counties in North Dakota provide websites with either Most Wanted lists of fugitives or searchable databases of suspects with active warrants out for their arrest.
North Dakota Warrant Search By County
Burleigh County
Morton County
Nelson County
Richmond County
Towner County
Ward County

All persons suspected in criminal cases are considered to be innocent until they are proven guilty in a court of law. If you have questions about your legal rights with regards to an arrest warrant or a bench warrant, seek the advice of a qualified attorney.
If you're unable to find the North Dakota warrant search information you need online, you can go to the nearest North Dakota law enforcement agency and have them perform a warrant search in your name. You'll need to show up in person and bring a valid ID, and if you do have an active warrant for your arrest, the agency will be able to arrest you on the spot.