If you believe you may have an active warrant issued under your name in the state of Alaska, there are several ways to perform an Alaska warrant search. One way to find out is to physically go into an Alaska law enforcement agency carrying photo identification; the law enforcement agency can perform this search for you. The obvious drawback to using this method is that you risk arrest if the law enforcement agency determines that you have a warrant out for your arrest.
Another way to check on a warrant is to use a federal, state, county, or local law enforcement website. While not every one of these law enforcement bodies maintains its own website for searching warrants, many of them do. Law enforcement agencies in Alaska that allow for online warrant searches are discussed below.
The other common way to search for warrants under a particular name in a particular state is to use a third-party search website. Public record websites that can search for a warrant may use the same public information that is available from law enforcement websites. Before paying for any third-party warrant search service, make sure you are not paying money for services that are available online for free.
Alaska Arrest Warrant Search
An Alaska arrest warrant is a legal document issued by a judge directing Alaska police officers to arrest an individual suspected of committing a crime. Running an Alaska arrest warrant is a simple process if you know the first and last name of the individual you would like to lookup. You can run a search through most any public record website, since warrants are public record. 
How Alaska Arrest Warrants Are Issued
In Alaska, the process of issuing an arrest warrant typically involves the following steps: 
Probable Cause: A law enforcement officer or a prosecutor presents evidence to a judge that clearly shows probable cause that a crime has been committed and the suspect, to be named in the warrant, is responsible.

 

Legal Affidavit: The police officer or prosecutor submits a written affidavit providing facts, and any evidence, to establish the probable cause for the arrest.

 

Judge Decision: The relevant court judge reviews the available evidence and any affidavit provided by a police officer or lawyer and determines whether sufficient probable cause exists to issue the arrest warrant.

 
Alaska Bench Warrant Search
Performing an Alaska bench warrant search is relatively easy. An Alaska bench warrant is issued by a judge and requires a person to appear in an Alaska court. These might be issued to someone suspected of a crime who has missed their court date, or they could be issued for a witness to appear before the court. These are not always arrestable offenses but can carry fines and fees if a missed court appeached is the result. There are two ways to run an bench warrant search. The first is to contact the clerk of the court where you suspect you have a bench warrant. The second, and much faster method, is to use a public record website and search with a first and last name. It's also helpful to know the age or the date of birth of the person in question as many people have the same first and last names in Alaska.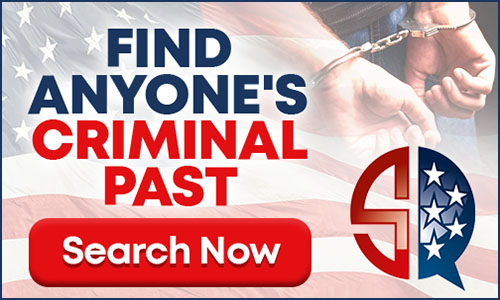 Alaska State Troopers Warrant Search
If you want to search for whether a warrant has been issued in a particular name by the Alaska state courts, you can use the Alaska State Troopers website. People with warrants out for their arrested are listed by first and last name and age.
Alaska Tribal Warrant Search
Tribal warrants in Alaska serve a similar purpose to the common warrants but are governed by the tribal jurisdiction of the tribal community. They are typically used to authorize the arrest of individuals suspected of committing a crime within the tribal territory or are used to enforce tribal court orders. 
How Alaska Tribal Warrants Are Issued
The process for obtaining a tribal warrant can vary among the different Alaska tribal communities. Each tribe has slightly different tribal laws and governing agencies. Here are some of the common procedures that go into issuing an Alaska tribal warrant: 
Tribal Law Enforcement: Tribal police departments or other tribal law enforcement agencies have an important role in initiating tribal arrest warrants. They investigate crimes, gather evidence, and present their findings to the tribal court that issues an arrest warrant.

 

Tribal Courts Issuing Warrants: The relevant tribal court, which is usually comprised of various tribal judge, will review evidence presented by tribal police and they will then determine if there is sufficient cause to issue an arrest warrant.

 

Warrant Execution: Once a tribal warrant has been issued, Alaska tribal police officers are directed to arrest the person in question within the tribal territory, and bring them before the tribal court to face charges.

 
Anchorage Warrant Search
Alaska has relatively few law enforcement agency websites that maintain lists of wanted persons, unlike some other states. One of the cities that does maintain an online wanted list is Anchorage. The Anchorage Crime Stoppers website organized by the Anchorage Police Department shows fugitives wanted in this city.
Juneau Warrant Search
The other major Alaskan city that maintains a most wanted list of fugitives is Juneau. Juneau's list is of warrants that were issued recently. The Juneau warrant list is created from public court records and contains active Juneau arrest warrants, which are issued Alaska State Court Judges, based on probable cause from legal affidavits and/or the Juneau Police Department.
Conclusion
Discovering an active Alaska warrant can be unnerving. It is important to address the situation promptly and responsibly. Individuals who have warrants out for their arrest are considered innocent until they are proven guilty in a court of law. Those who find they have warrants out for their arrest or to appear in an Alaska court as a witness on a bench warrant may want to contact an attorney's office so that they can be advised of their legal rights. It's considered a good practice to run a background check on yourself on a regular basis if you have ever had a run-in with the law. Sometimes a person's criminal record may be incorrect or there may be something on there that should have dropped off.