How to Find Out if You Have a Warrant in Connecticut?
Do you think you may have a warrant out in the state of Connecticut? If so, there is an easy way to find out and you can do it anonymously. With the help of a public record website you can run a Connecticut warrant search with a first and last name and do it from the convenience of your home or even on the go with your smartphone or laptop. The search is quick and the results are comprehensive, with online public record resources you can search through millions of Connecticut criminal records in moments. You can find out if someone, including yourself, has a Connecticut arrest warrant, bench warrant, or capias warrant. Since warrant records are public records, anyone can view them online with a simple name search.
Not All Connecticut Warrants are the Same
Not all Connecticut warrants are for a person to be arrested by law enforcement. Bench warrants are warrants issued by the courts that call for a person to appear in court which can be a result from missing a court appearance. Where Connecticut arrest warrants are issued by a judge that suspects someone of a crimes who have failed to appear for their court dates. Although, you can still be arrested for failing to appear in court depending on the nature of the bench warrant. Then there are search warrants, which are not public record. These are court issued warrants that give Connecticut law enforcement to search a specific location or person for evidence of a crime. There are also execution warrants for capital punishment crimes however, the state abolished this in 2012. Even though warrant is a part of all these terms, the most common types of warrants are arrest and bench warrants, which are part of the U.S. public records system, that are available for anyone to view.
Type of Warrants in Connecticut
Warrants in Connecticut are public records and are linked to an individual's criminal record. They are accessible online and are publicly available to everyone, making it possible for anyone interested to perform a Connecticut warrant lookup. There are multiple types of Connecticut warrants, each with unique characteristics and purposes: 
Connecticut Arrest Warrants:

These are issued by a judge if there is probable cause that a person has committed a crime. This issuance gives police the right to arrest a person on the spot or at their home or place of work.

Connecticut Bench Warrants:

These are issued for the most part when a person fails to appear in court as required or they miss their jury duty. These rarely result in arrests as they are notices to reschedule a court appearance. In more serious cases there might be an arrest issued for these types of warrants, such as in a capias warrant.

Connecticut Capias Warrants:

These are similar to bench warrants as they are a judge issued document that makes it mandatory for a person to show up in court for a failed court order. This type of warrant directs law enforcement to arrest someone, detain them, and bring them to court for a failed court order, probation violation or parole violation. They are different than arrest warrants as there are no criminal allegations, however that person will still be arrested.

Connecticut Search Warrants:

These allow law enforcement to search a specific place for suspected evidence. The issuance of a Connecticut search warrant requires a judge to be convinced that there is evidence at that location that is relevant to an ongoing criminal investigation. These warrants are not public records as they are solely to give law enforcement authority to search a place, or person for evidence.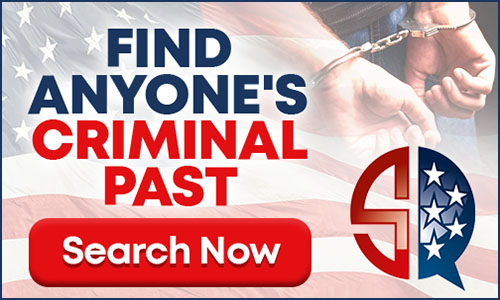 Search Connecticut Warrants Through The State
The Connecticut Office of Policy Management also has a searchable database of monthly arrest warrant reports. Visitors can search the database for outstanding warrants for probation violations or for failures to appear in a court of law. These databases are searchable by name, court, location, or town. Historic reports are available going back to December 2006. New reports are added once a month on the 15th.
What You Should Do If You Have a Connecticut Arrest Warrant
If you discover an arrest warrant in your name in Connecticut, make sure to start handling it promptly. Below are some ways to handle the situation: 
Research Your Arrest Warrant:

Run a quick Connecticut arrest warrant search on yourself with a public record website to see what it says and what the charges are. You can do this anonymously and then consult with an attorney for advice.

Consult an Attorney:

Hiring an attorney or talking to a public defender is a good option when you have a warrant for your arrest. They can provide you with guidance and representation, making sure you know your rights and what your options are.

Prepare Your Court Case:

Formulate a plan of action on how to handle the CT arrest warrant and make sure you are ready for court because you may need to turn yourself in and you want to have as much time as possible before this to prepare your court case.

Surrender Yourself:

It might be wise to surrender yourself to the proper authorities instead of being arrested at home or at work. The courts usually look favorably on this as it shows you are ready to comply and fix things. Of course, discuss this with your attorney before doing this as there may be other options for you.
Conclusion
If you believe you may have a warrant in Connecticut out for your arrest or a bench warrant requiring you to appear in court, you might want to seek the services of an attorney's office. An attorney can help you understand your legal rights in your specific situation and help petition the courts if necessary. You can run a quick background check on yourself to find out everything that listed on our warrant so that you have all the information necessary to move forward and mitigate your situation.
Try Performing a Warrant Check In Other States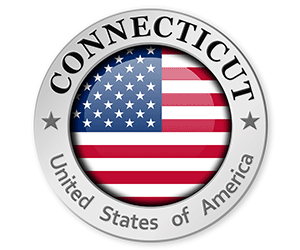 ---
Connecticut Warrant FAQ
Is there a free Connecticut warrant search?
Yes, if you know the county where a warrant was issued, you can sometimes perform a free warrant search through the county's sheriff department or county courthouse website. If you don't know the county to search then you can use a public record website to search statewide.
What happens after an arrest warrant is served in Connecticut?
After an arrest warrant is served, the person named in the warrant is typically arrested, detained and brought before the court to face the criminal charges listed on the warrant.
Do Connecticut warrants expire?
No, Connecticut warrants do not expire.The'll stay active until the person is arrested, or a judge lifts the warrant or the criminal charges are withdrawn.
Can I travel with an active warrant in Connecticut?
It is not a good idea to travel with an active Connecticut warrant. You can be arrested at security at an airport or be arrested on the road driving if you get pulled over.
Are Connecticut warrants public record?
Yes, all arrest and bench warrants are public record which means that anyone can see them with a quick online search through a public record website.
How can I check if I have a warrant in Connecticut?
A great way to check if you have a warrant in Connecticut is to use a public record website. You can run your search with a first and last name and find out if you have any active warrants anonymously.
---