How to Find Out if You Have a Warrant in Connecticut?
Do you think you may have a warrant out in the state of Connecticut? If so, there are several ways for you to search so you can either reassure yourself that you don?t or confirm that you do. One possible way to find out is to walk into any Connecticut law enforcement agency bringing a valid form of identification with you. The law enforcement agency can run a search for you and let you know on the spot whether there are any warrants out for you to appear in court. Of course, the drawback of using this method is that you take the chance of being arrested should the law enforcement agency uncover an active warrant out for your arrest.
Click Here To Begin a Free Warrant Search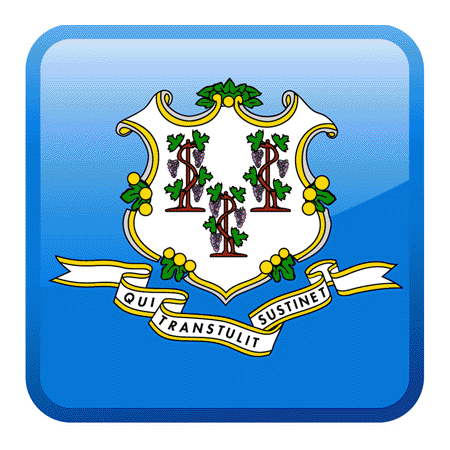 Not All Connecticut Warrants are the Same
Not all warrants are for a person to be arrested. Bench warrants are warrants issued by a judge that call for a person to appear in court. These could be issued to people who are suspects being charged with crimes who have failed to appear for their court dates, or they may be people who are wanted as witnesses in a criminal case for which they themselves are not being charged. You can still be arrested for failing to appear in court as a witness if there is a bench warrant out under your name.
Connecticut Bench Warrants and Arrest Warrants
Arrest warrants are different from bench warrants, although they must also be issued by a judge. The U.S. Constitution specifies that the judge issuing the warrant must not have a conflicting interest in the case. An arrest warrant specifies that the person named is suspected of a crime that was committed that was not witnessed first hand by a police officer or another law enforcement agent. Some specific types of warrants include Failure to Appear Warrants and Violation of Probation Warrants. Individuals who have a warrant out for their arrest are considered not guilty until proven otherwise by a court of law.
Don?t Want to Check a Connecticut Warrant at the Police Station? Try Going Online
For those unable or unwilling to perform an in-person search at a law enforcement agency, looking up a search warrant on the internet is another option. This can either be done through a government agency or through a third-party agency. Searches performed through a third-party website are often free, but some may charge you a fee. It?s up to you to decide if the fee is worthwhile. It may save you quite a bit of time, while only costing you a small amount of money.
State of Connecticut Judicial Branch
You can check with the State of Connecticut Judicial Branch website to see if you have a warrant out for your arrest in this state. Connecticut?s judicial website also allows you to search for convictions by defendant?s name or by docket number. A conviction stays in the database for ten years. The database also contains a list of pending cases, again searchable by name and docket number.
Connecticut Office of Policy Management
The Connecticut Office of Policy Management also has a searchable database of monthly arrest warrant reports. Visitors can search the database for outstanding warrants for probation violations or for failures to appear in a court of law. These databases are searchable by name, court, location, or town. Historic reports are available going back to December 2006. New reports are added once a month on the 15th.
If you believe you may have a warrant in Connecticut out for your arrest or a bench warrant requiring you to appear in court, you might want to seek the services of an attorney?s office. An attorney can help you understand your legal rights in your specific situation.