Do you have a warrant out for your arrest in Oregon. Would you know how to find out if you do. Performing an online Oregon warrant search is easier than you think. Oregon arrest warrants, for the most part, are public records, although in a few cases a judge may decide not to make a particular arrest warrant public. This means that you can search for them online, either or your own or with the assistance of a third-party service. In many cases, local police departments, county sheriff's offices, and state police departments maintain Most Wanted lists on their websites. Some of these law enforcement agencies keep a list of all of their open warrants, and if the list is very long, it might be searchable. One of the popular reasons people like using 3rd party public record websites to perform an Oregon warrant search is because they are anonymous, meaning that no one will know you're looking up your warrant or someone else's. To begin your search, simply enter the name of the person of interest into the search fields, then the website will do the rest. Once you find the warrant results, verify that the information matches the person you are searching, in some circumstances there are multiple listings for different people that have the same first and last name. Once you've completed the verification step, you will have access to all active warrants, criminal charges, prior criminal records, court records, felony and misdemeanor convictions, and incarcerations. It's all public record so anyone can research this information online.
Various Types of Oregon Warrants
Oregon Arrest Warrants

: These are issued when there's probable cause to believe that someone has committed a crime. An arrest warrant orders the arrest and detention of the individual named in the warrant.

 

Oregon Bench Warrants

: These are issued by judges when someone fails to appear in court as required, whether it's for a hearing, trial, or to serve a sentence.

 

Oregon Capias Warrants: The capias warrant is an offense that leads to someone's arrest, where that person has fled or is a no-show to an active court case where they are directly involved in the criminal court case or are a corroborating witness. It allows police to arrest and detain the individual listed until they can be brought back to court.

 

Oregon Civil Warrants:

These are not a bench or arrest warrant but rather a dispute between two parties dealing with a debt or judgment of a civil nature. This is issued by a judge as well to direct someone to fulfill the contracts that were determined by a court case. It can lead to assets or finances being seized, or an eviction for a tenant or homeowner that has not paid their rent or mortgage.

 

Oregon Tax Warrants:

These are pretty much self-explanatory, they are issued when a person does not pay their taxes. This can take place on a local level, state level or federal level. It can eventually result in someone's assets, finances, or property being seized to pay off their tax debt.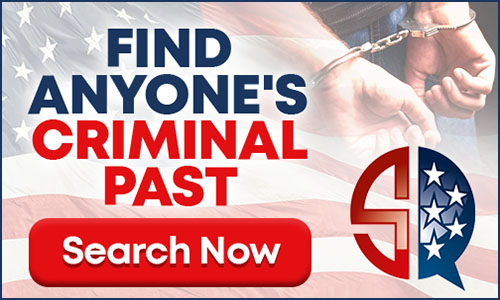 Looking up Oregon Warrants Through State Agencies
Warrants in Oregon are deemed public records, which means that anyone can access these records. There are a few options where you can research these public records through state run government agencies, however not all have online access to these resources. Some agencies require you to make your request in person, over the phone, or in writing. 
Local Law Enforcement Websites

: Many sheriff and police departments, as well as district attorney offices, in Oregon have online databases where one can search for outstanding warrants. Examples include the Eugene Police Department, Portland Police Department, Washington County Sheriff Department, and Multnomah County District Attorney Office to name a few. Some of the smaller counties and cities may have limited online access to this information, so you'll need to see what they have available online. You can always call the relevant county of city law enforcement agency directly to inquire about an active Oregon warrant search.

 

Oregon Judicial Department's Online Records Search

: This is a statewide tool @ Oregon.gov, allows the general public to search for case records, which includes warrants, court records, criminal records and other various public records.

 

County Courthouse Websites:

If you know what county to search in Oregon for active warrants, you can also inquire with county court websites, or the courthouse clerks directly. Since warrants are issued directly by a judge, they will have access to this information. This is also a great place to run an Oregon bench warrant search as many law enforcement agencies only show active Oregon arrest warrants.

 
Oregon Warrants, Public Records and Criminal Records
It is important to recognize that while all warrants are public records, while they are criminal records, they do not equate to a conviction until that person has their day in court. For example, if an arrest warrant is issued but later it's found that the individual was innocent, the warrant itself doesn't equate to a criminal conviction. However, the presence of a warrant can indicates unresolved legal issues, which can have implications for an individual and are recorded under their public criminal record. 
Interested in Running a Warrant Search in Another State