Getting Started With Your Idaho Warrant Search
In the state of Idaho, there are several ways to find out whether a particular person has a warrant out for his or her arrest and/or to appear in court. Perhaps the easiest way to find out is to do an online search trough a public record site. All you need to begin your Idaho warrant search is a first and last name. The next step is entering it into the warrant search form, as well as any additional information you may have such as the middle name of the individual, their county of residence and their age if you know it. The more information you have to begin your search, the more accurate the results will be. It is also important to note that since many people in Idaho have similar names, you may need some of those additional pieces of information to verify you have the correct warrant record.
Different Types of Warrants in Idaho
Warrants can either take the form of arrest warrants or bench warrants in Idaho. The procedure for issuing an arrest warrant is described in the Fourth Amendment to the U.S. Constitution. It calls for law enforcement officers to swear in court that a person is suspected of committing a crime that was not directly witnessed by law enforcement officers. The order for the person to be arrested by law enforcement is then written by a court appointed judge who does not have any conflicts of interest in this case. Arrest warrants allow law enforcement to take the person into custody on sight. An Idaho arrest warrant search can be run through the county courthouse website where it was issued, or if you do not possess this information, you can use an online public record site and run the person of interests name through their criminal record search form.
The other type of warrant is a bench warrant, issued by a judge to cause someone to appear in court, misses their jury duty or forgets to pay their court fees. Some of the people for whom bench warrants are ordered are accused of crimes and have failed to appear in court for a scheduled court date, these are known as Idaho capias warrants and the person listed will be arrested. Others may be witnesses in a case for which they themselves are not suspects. A bench warrant can still be issued to compel a witness to come to court to testify, and that witness can be arrested for failing to appear.
What to Do If You Get a Warrant in Idaho
If you discover there's a warrant in your name in Idaho, it's essential to address it as soon as possible to avoid additional charges and consequences. The longer you ignore one, the longer you may be incarcerated. Here are some helpful tips on how to proceed if you find yourself with some criminal charges.
Research The Charges:

Make sure everything looks legitimate and you are indeed the person listed on the warrant record. Sometimes there are issues with how these are issued, and the information can occasionally be inaccurate.

 

Consult with a Defense Attorney

: Before making any moves, consult with a criminal defense attorney. They can provide you with important guidance on the best course of action based on the criminal charges you are facing.

 

Turn Yourself In

: If there's a warrant for your arrest, it's often a good idea to turn yourself in so things don't get worse. You can sometimes bond out of an Idaho warrant, but it really depends on how serious the criminal charges are and if you are at flight risk.

 

Prepare for Your Defense

: The best thing you can do is to prepare what you are going to say in court and gather as much information and evidence as you can so you are well prepared. And of course, go in looking sharp and respectful, following your attorneys lead.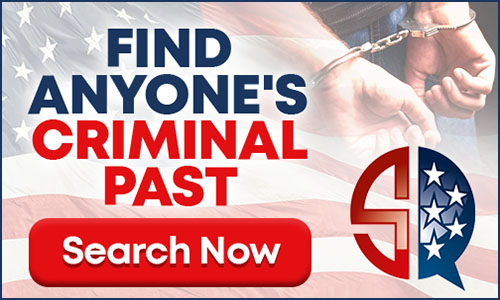 Idaho Fugitive Warrants
To search statewide for an arrest warrant issued by the state of Idaho, you can visit the searchable database at the Idaho Department of Corrections website. This database is part of the Probation and Parole division website, so it appears that these are fugitives who are wanted for probation and parole violations specifically. You can also perform this search on a public record website as these are publicly available fugitive warrants that anyone can research online with a name search.
Idaho Most Wanted Search
You can find that most counties in Idaho have their 'Most Wanted' and 'Fugitives' listed on the county sheriff department websites. These can be good resources to see if there is someone of interest that you know resides in these counties that you suspect may have an active Idaho arrest warrant. With some of these county agency sites, you can sometimes search by name for other active warrants or for those that are fugitives from the law. Below are some of the more popular Idaho sheriff department online resources that are available to the general public.
Check a Warrant Anywhere in the U.S.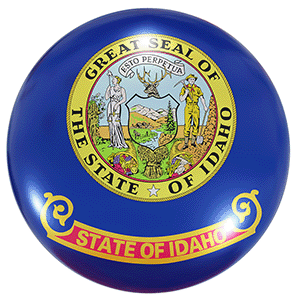 ---
Idaho Warrant Search FAQ
Do Idaho warrants expire?
No, warrants do not expire in Idaho. They remain in effect until the individual is arrested or the warrant is otherwise cleared or lifted by a judge.
Can a bench warrant lead to driver's license suspension in Idaho?
Yes, a driver's license suspension is possible if the original offense was traffic related and you fail to appear in court or ignore the warrant.
Does an Idaho warrant go on my criminal record?
A warrant will show up on your criminal record even though it doesn't always mean you will be convicted of alleged criminal charge. Bench warrant will also show up on your criminal record until it is cleared but there will still be a history of it on your record.
Can I run an Idaho warrant search for free?
Yes, there are many online resources to check for Idaho warrant for free. If you know the county where it was issued, you can check with the county sheriff department or the county courthouse website will sometimes have a warrant search feature. You can also use the resources of a public record website where you can search statewide or nationwide if you want to do some research in other states.
Will I get a bench warrant in Idaho if I missed by court date?
Yes, it is very possible to receive a bench warrant for missing a court appearance. There may be a grace period where you can reschedule but you will need to check with the clerk of the court where you missed your court appearance.
How long to arrest warrants last in Idaho?
Indefinitely, these are more serious types of warrants that do not expire and can only be lifted by a judge. If you ignore one of these then you may be slapped with additional charges and fines.
Do I have an Idaho arrest warrant?
If you do suspect you have an arrest warrant in Idaho, or want to check to see if there is anything in your criminal record that might lead to one, you run a search online through a public record website. One of the benefits of using a resource like this is you can search anonymously.
---