The Michigan Warrant Search Tool
Like many other states in the US, Michigan allows public access to arrests, warrants, and criminal records. These can be easily searched online through a public record website anonymously. To begin a Michigan warrant search you will need to have the complete name of the person of interest. Then enter the name into the search form and then once the results are available, verify you have the correct record for the correct person by their middle name, age or address. Many common names might have multiple listings and you will need some way to discern the correct record. Once you've determined you found the correct record you can view their active bench or arrest warrants, criminal history, arrest records, court case records, convictions and incarcerations. This is all public information in Michigan that anyone can access online.
Understanding The Different Michigan Warrant Types
Court issued warrants in Michigan, like elsewhere in the United States., are an important legal mechanism that allows the state to have law and order. There are multiple types of warrants, some being more serious than others. No matter what the type, however, they are issued by the courts, judges and magistrates to enforce the rules of the state. Two of these warrant types are searchable public records, Michigan arrest warrants and bench warrants. Below are more details about the differences between these types. 
Michigan Arrest Warrants

: These are issued when serious criminal charges are filed against a person where there is enough evidence that that person has committed or been involved in such a crime. There must be enough supporting evidence of this crime for a judge to sign off on this. Then law enforcement is tasked with arresting and detaining that person until such a time where they can have their court hearing. While these are considered criminal records, they do not always lead to convictions. A person is innocent until proven guilty.

 

Michigan Bench Warrants

: Unlike arrest warrants, a Michigan bench warrant is usually issued when a person fails to appear in court for a scheduled appearance or does not comply with a court order. These do not usually end up with someone being arrested but that is possible if that person ignores this order to come to court or follows through with their court order. Many times, these can be corrected by simply rescheduling a court date with the court clerk.

 

Michigan Fugitive Warrants:

These are sometimes called a fugitive from justice warrant. While they are not unique to Michigan, a fugitive warrant is issued for the arrest of an individual who has fled from one jurisdiction to another to avoid prosecution or to avoid serving a sentence. There are special police task forces that go out to find these people as they are often dangerous criminals. A person can also be extradited from another state back to Michigan to face their criminal charges.

 

Michigan Search Warrants

: This type of warrant allows Michigan police to search a specific location for evidence related to a crime. Before a search warrant is granted, there must be probable cause to believe that evidence of a crime is located at the specified place. The police officers must present the search warrant before entering any home or location and hand the document to the person's place being searched.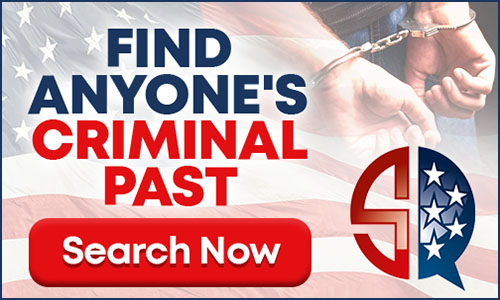 Search Michigan Warrants and Criminal Records Though State Resources
There are some state-run agencies, such as the Michigan state police where you can run a criminal record background check on someone for a small fee. The state police offer an online portal called the 'The Internet Criminal History Access Tool' (ICHAT) that allows the general public to lookup a person's criminal records, but you will need to register with them to access this system. Then to complete your search through the ICHAT system, you will need to know the full name of the person you want to look up as well as their birthdate. They also have support to help you with your inquiry 
Another option to lookup Michigan warrants and criminal records is through county sheriff department websites. If you know what county to search in, you can sometimes run a Michigan arrest warrant search, criminal records search or find the county's most wanted fugitives. Each county manages their own resources so you will need to check with those sheriff's department resources directly, or county courthouse resources.  
What Should You Do if You Get a Warrant in Michigan?
Do Not Ignore It:

It is important to take this very seriously. By

 i

gnoring a warrant will not make it disappear. Instead, it might lead to more severe consequences, such as added charges or increased bail amounts, or no bail at all. It also angers the court and they a judge is less likely to be lean with his sentencing if you are convicted of a crime.

 

Seek Legal Counsel

: If you find out there's a warrant for your arrest, consult with an attorney immediately. They can provide guidance on what you should do next, whether it's turning yourself in or challenging the warrant's criminal charges. If you just receive a bench warrant then you might not need legal counsel to help you mitigate the situation. Make sure you understand all the items listed on this document and if you do not then it is time to talk to an attorney.

 

Stay Calm and Be Cooperative

: If approached by law enforcement regarding an arrest warrant, it's important to remain calm, avoid making sudden movements, and follow officers' instructions. Remember that you have the right to remain silent and the right to legal counsel. It is often better to not say anything at all during this step of the criminal processing.

 

Know Your Rights

: Being cooperative will certainly benefit you if you get arrested but remember that you also have rights. You have the right to a phone call after you are booked and you have the right to legal representation. You might want to call your attorney first and then inquire about any bond or bail options.

 
Try Searching Warrant Records in Other States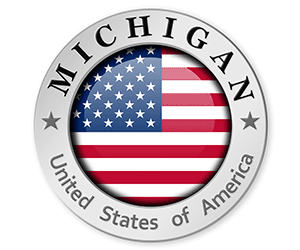 ---
Michigan Warrant Search FAQ
Do I have a Michigan warrant?
If you think you might have an arrest or bench warrant in Michigan, you can search state wide with a simple name search using a public record website. Many people love using these types of online resources as they allow people to search anonymously.
Can I run a free warrant search in Michigan?
Yes, you can typically search for free using the state police website, county sheriff websites or city police websites. Each of these resources are run independently so you will need to check what online search options are available to the public. You can also search for Michigan warrants using a public record site, these are great resources because you can search statewide or nationwide.
Is there a Michigan warrant list I can view?
Yes, many of the state run resources, such as the Michigan state police website, or the county sheriff department websites have lists of their most wanted and fugitives. You can also sometimes search by name if you don't see the person you are looking for on that list.
Are Michigan arrest and bench warrants public records?
Yes, they are public records, and as such, they can be accessed and searched by anyone.
How are Michigan arrest warrants different from bench warrants?
An arrest warrant is typically based on suspected criminal activity, whereas a bench warrant is usually due to a failure to comply with court obligations. Bench warrants do not usually result in someone's arrest, rather they are a summons to come to court or follow up with a missed court order.
---