How To Perform a Warrant Search in the State of Kentucky
Kentucky is one of the first states to have an electronic warrant management system. That has enabled the state to clear its backlogs of warrants. They can also manage new warrants more efficiently. Critical warrant information is now accessible by legal authorities across the state. They use this system to quickly find and deal with outstanding warrants in the state of Kentucky. Kentucky warrant records are public record so you can also use 3rd party resources to perform a KY warrant search online.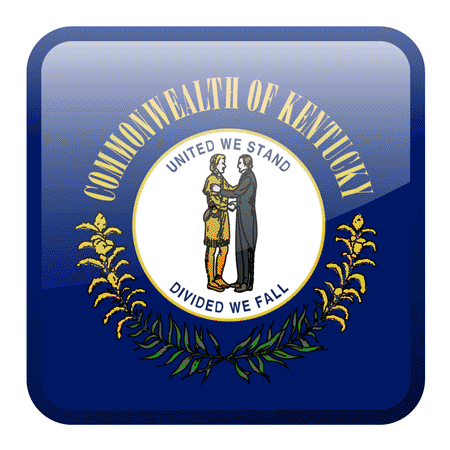 Searching For Active Warrants in the State of Kentucky
It is important to know if you have a warrant issued against you. This may be due to any driving offence or a failure to attend a court summons. It could also be an activity for which a bench or an arrest warrant is issued by the court in your name. Unless served, remember that the law wants you, which means that the police are out looking for you.
It is better to find out and have your records set straight. However, to know about any outstanding warrants, one needs to personally visit the local police office or the courthouse. The sheriff?s office is also available for making an inquiry.
Kentucky?s E-Warrant System
The Kentucky E-Warrant System is not just for the state and the counties but has become really helpful for the citizens as well. The warrants being public record can now be searched via the web. You can log on to the record search database and find out about any warrants issued in your name. Your colleague or cranky neighbor may also be a wanted person. It is also helpful to find out about warrants issued against any other offenders around you.
The public record search allows for a most wanted persons list for each separate county in Kentucky State. A state level list is also available. It is important to know that warrants are issued at county, state and, if needed, even national level. It depends on the severity of the crime done. In certain cases, this increases by the time the suspect is not apprehended.
A quick search is possible for any criminal or civil offence through this system. A warrant is likely issued against these. Entering the full name and city, you can search by entering keywords in a miniature form. The results include bio details, offences made and all previous criminal activities. Such information is made available in the interest of public safety and knowledge.
Benefits of Kentucky's E-Warrant System
Using the Kentucky E-Warrant system, one can know any warrants they are to serve. They can tip the law about any offenders that they know the whereabouts of. All this is possible since the implementation of e-warrant system.
The greatest thing about online warrants search is the availability of data all over the United States. Other counties and states also use this tool to find any wanted offenders in their own state and in other states.
Searching for warrants via this online method has enabled better policing and community awareness. Public safety and citizen responsibility have improved in the state.
---
Kentucky Warrant FAQs
How can I find out if I have a warrant in Kentucky?
Yes, you can find out if you have a warrant in Kentucky relatively easy. There are a few ways to perform a Kentucky warrant search. You can contact your local sheriff or police department, you can inquire with your county courthouse clerk or you can use the resources of an online public record website.
Are Kentucky warrants public record?
Yes, Kentucky warrants are public record that anyone can access. You can lookup Kentucky warrants online anonymously by using an online public record website like SearchQuarry.com
Can I get arrested for a Kentucky bench warrant?
It is possible to be arrested for a bench warrant depending on the nature of the crime and ongoing court case. A good way to find out if you will get arrested for a Kentucky bench warrant is to contact the clerk of the courts in the county you live in.
---