How To Perform a Warrant Search in the State of Kentucky
A Kentucky warrant search is a simple online process since all warrants are public record in the state. The process is simple but you will need to gather some important information first. To begin your search you will need the full name of the person in question, including their middle name, and it will be helpful to know their age and county of residence if possible. The more information you have, the more accurate your results will be. To start, you simply enter the full name into the warrant search form. Then you will get a list of results, make sure to pick the correct record for the correct person as many people in the state have the same name, this is why you might need the middle name or county of residence to sort the results. Then you can access that person's warrant records as well as their criminal history, previous arrests, court records and jail and prison records. You can access a wealth of information from online public record resources, and you can perform this search from the convenience of your smartphone, anywhere you get internet access.
How to Search the Different Kentucky Warrant Types
A Kentucky bench warrant search can be performed a couple of different ways. If you suspect you might have a bench warrant from a missed court appearance, missed jury duty, or overdue court fees, you can contact the clerk of the court where this has occurred. You can also sometimes run this search online if they have a bench warrant search feature accessible to the public. Another option is to use a public record site to search Kentucky bench warrants anonymously, which is sometimes a better option as you can do this confidentially.

 

A Kentucky arrest warrant search can be performed through a county sheriff department website, if you know what county to search. You can also try searching through the Kentucky state police however, they do not have an accessible database for the general public. You will need to call them up to run a search for you. A third option is to use a public record website to run a statewide search on someone. This is a very simple solution and you can search anonymously with online resources like this.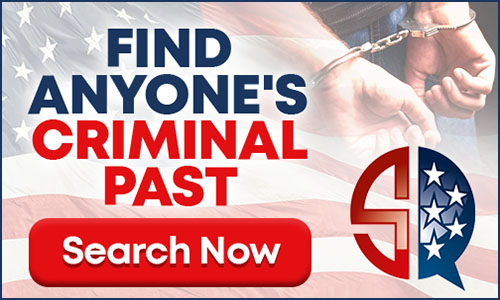 Kentucky Warrants are Criminal Records
A warrant in Kentucky is not the same as a criminal conviction however, it still goes on a person's public criminal record. This is because an offense has been made and the person listed on the warrant is summoned to appear in court, or to be arrested and brought to court. That person is sill innocent until proven guilty but they warrant is on that persons record until they have their day in court or rescheduled a court appearance, in the case of a bench warrant. A warrant can be removed from a person's criminal record if it is cleared by a judge or the warrant was already executed. They do not go away on their own and additional charges might be added to the warrant if it is ignored. Warrants are important tools in the criminal justice system in Kentucky and they should be taken seriously as they can affect a person's ability for employment, traveling, academic pursuits and even their relationships with other people. This is because they are searchable public records that anyone can view with a simple background check. 
The Kentucky E-Warrant System and Who Can Access It
The Kentucky eWarrant system is an electronic system that was built to help manage and store active Kentucky warrants and court summons, across the state. Before this system was created, searching for Kentucky warrants through various state agencies was messy and paper based which meant some information was lost or misplaced. This system also improves communication and alleviates the need for people making phone calls, and lots of paperwork, to be a part of the process. It has truly streamlined the warrant search process throughout Kentucky. This system is not available for the general public but it is available for the following agencies and entities. 
Law Enforcement Agencies

: Kentucky police officers and certain authorized personnel from police departments, sheriff department, state police, and other law enforcement agencies can access the system. This access allows them to view and issue warrants as well as court summons.

 

Court Officials

: Judges, magistrates, and authorized courthouse clerks may have access to issue and view warrants and summonses. It is helpful to the courts to oversee the warrant process, especially since they originate from a judge or magistrate.

 

Certain Government Agencies

: Some government agencies that are involved in public safety and law enforcement might be granted access based on their needs and the state requirements for enforcing the law.

 
Conclusion
The Kentucky criminal justice system depends on warrants to effectively enforce the law and ensure public safety. Being able to understand them, look them up and know how important they are is essential for anyone that has had a run-in with the law or missed an important court date. It's equally important to know how to deal with a warrant if one has been issued in your name. This knowledge is powerful and can be helpful if you find yourself in a situation or legal battle where your good name is at stake. Some warrants can be easily mitigated where others will need the guidance of a legal professional. 
Try Checking For Warrants in Other States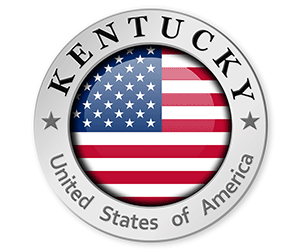 ---
Kentucky Warrant FAQs
How can I find out if I have a warrant in Kentucky?
Yes, you can find out if you have a warrant in Kentucky relatively easy. There are a few ways to perform a Kentucky warrant search. You can contact your local sheriff or police department, you can inquire with your county courthouse clerk or you can use the resources of an online public record website.
Are Kentucky warrants public record?
Yes, Kentucky warrants are public record that anyone can access. You can lookup Kentucky warrants online anonymously by using an online public record website like SearchQuarry.com
Can I get arrested for a Kentucky bench warrant?
It is possible to be arrested for a bench warrant depending on the nature of the crime and ongoing court case. A good way to find out if you will get arrested for a Kentucky bench warrant is to contact the clerk of the courts in the county you live in.
Is there a free Kentucky warrant search?
Yes, there are a couple of free online resources to find Kentucky warrants. First, you can visit the county sheriff department website where the warrant was issued, if you know the county. If you want to run a statewide search you can use a public record website. The latter is a good option if you want to run a search anonymously, some state agencies will make you register to use their online search resources.
What happens if I ignore a Kentucky bench warrant?
Ignoring a Kentucky bench warrant can lead to more severe penalties, additional charges, increased fines, and even your arrest.
---