How to Search For Active Pennsylvania Warrants
Running a Pennsylvania warrant search can be performed quickly and anonymously online with public record websites. You will need to know the full name of the individual you want to research, including their middle name. If you know their age or date of birth this will also be helpful as many people with active warrants have the same first and last name. The first step is to enter the complete name into the search field and select the state and county, if you know this, and then begin your search. Once the results populate you will want to select the correct record, sometimes there are multiple listings to sort through. Then once you've determined you have the correct person you can view their warrant records, criminal charges, background records and any arrests or incarcerations.  
Understanding The Pennsylvania Warrant System
Understanding the Pennsylvania warrant system and knowing how to run a Pennsylvania warrant search is important for both individuals and legal professionals. Warrants can have significant implications for a person's livelihood. They can lead to an arrest, impact employment opportunities, academic pursuits, traveling out of the state, and renting a home, to name a few of the issues people may run into. Since warrant records are publicly available and easy to access, anyone can view them online. If you find yourself in a situation where you have an active Pennsylvania warrant then you may want to discuss your options with a legal professional or attorney to find out what your rights are and how to handle it. In some cases, such as a PA bench warrant, you can often reschedule your missed court appearance or pay any past due fines to have it removed. For PA arrest warrants, you may want to have an attorney discuss your options with you, or peacefully surrender to the courts to avoid a more difficult or expensive situation.
3 Types of Pennsylvania Warrant Records
The state of Pennsylvania has 3 main types of warrants, which are issued by a judge for various reasons. Each of these warrant types have different implications and potential consequences including being arrested and jailed. 
Pennsylvania Arrest Warrants:

These warrants are issued by a judge, or a court magistrate, if there is sufficient evidence there was a crime committed, or a probation or parole violation. The requisite of an arrest warrant being issued for a crime is the evidence must be enough to prove that there was probable cause.

Pennsylvania Search Warrants:

A search warrant authorizes Pennsylvania law enforcement to search a person's home, office, vehicle, or other specified location for evidence that is connected to a crime. For law enforcement to get a search warrant, they must show or convince a judge there is probable cause that evidence of a crime is located a specified location. This step is necessary as 4

th

amendment of the US constitution protects people from unlawful searches.

Pennsylvania Bench Warrants:

This type of warrant is also issued by a judge but most of the time does not result in someone being arrested. A Pennsylvania bench warrant is usually issued when someone fails to make their court appearance, disobeys a direct court order, or has unpaid court fines or fees. They authorize law enforcement to immediately arrest and bring the individual to court.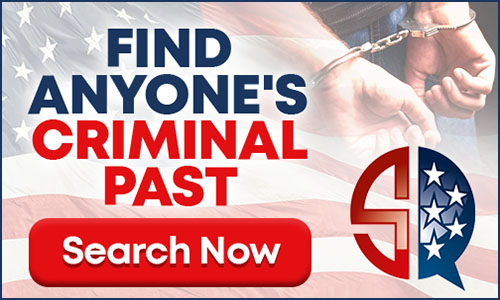 Pennsylvania Warrants Are Public Record
While warrants do not always result in a conviction, once issued, become a part of a person's public record which is available for anyone to look up. A persons criminal record may also include arrests, convictions, probation and parole orders, incarcerations, and even traffic citations. These can all be detrimental to a person's ability to gain employment, rent a car, rent a home, travel out of the state or on a plane, or get a professional license. There are a lot of downsides to getting a warrant, they can be a destructive force in anyone's life. A good way to make sure that you don't have one, especially if you've had a run-in with the law, is to run a background check periodically to make sure your record is clean and there is nothing out of place or incorrect in your public record. This way you can avoid any unwanted surprises and make sure there are no inaccuracies.
Conclusion
The Pennsylvania warrant system is an important component of the PA legal and law enforcement system. Being well informed and doing some preliminary research through online public record websites can assist in getting through the complexities of these warrants and knowing what to do if you have one. They can be impactful and detrimental but sometimes can be mitigated by getting in front of them before you are arrested, have to pay a fine, or do some jail time. If you are uncertain of what course of action to take, you might consider discussing your options with a lawyer or legal professional. 
Search Warrant Records and Criminal Records Nationwide
Rhode Island 

 

West Virginia 

 

Wisconsin 

 

Wyoming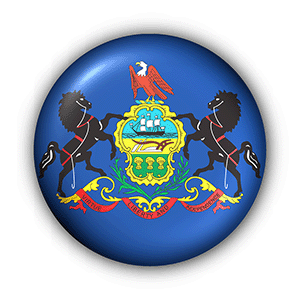 ---
Pennsylvania Warrant Search FAQs
Can I run a Pennsylvania warrant search for free?
Yes, there are many free online resources such as law enforcement agencies and PA court websites if you know where to look. The most popular option however is using the services of a Public Record website where you can search statewide, or nationwide, and also get a complete criminal background check on someone.
Do I have a warrant for my arrest in Pennsylvania?
You can find this out by using a reliable public record website. Simply enter your full name into the search field and see what results you find. One of the benefits of using a public record website is that your search is anonymous, so no one will know you're searching arrest warrants.
Do I have a bench warrant in Pennsylvania?
If you suspect you have an outstanding Pennsylvania bench warrant because of a missed court date, court order, or overdue fines, then you can quickly search for active PA bench warrants through a public record website, anonymously. Another option is to contact the clerk of the court where you suspect you have the bench warrant and inquire with them
Does a Pennsylvania warrant mean I'm guilty of a crime?
Not necessarily, they are public record however you will need to appear in court before a judge and be convicted before you are guilty of a crime or criminal activity.
Are Pennsylvania warrants public record?
Yes, they are public records that anyone can view online through a public record website. They are made publicly available through the Freedom of Information Act.
How can I search for a Pennsylvania warrant?
You can search for Pennsylvania warrants through public record websites, the corresponding court online portal, or by contacting the relevant county sheriff department. A benefit of using an online public record website is that your search will typically be anonymous.
---