Performing a South Carolina Warrant Search
A South Carolina arrest warrant is a legal document that gives law enforcement the green light that they need to apprehend or arrest a particular individual. That person is wanted to answer charges that have been brought against them. Until they have answered such charges before the appropriate court, the arrest warrant remains in effect. There are too many of these warrants active at any one time for police to go chase down every person with a warrant out. For most crimes the person with the warrant should turn themselves in to law enforcement to make the process easier on themselves. To perform a South Carolina warrant search you can use a public record website to do this anonymously, which means no one will know you are looking them up. To begin, enter your name, or the person of interest, into the search form. Then once your results are displayed, make sure to verify it's the right record for the correct person. Occasionally there are multiple listings for different people with the same first and last name. Once you've completed that last task, you can view their active SC warrants, criminal charges,
prior arrests
and criminal history. This is all public information that anyone can research online.
Do You Have A Warrant In South Carolina
Should you discover there's an arrest warrant in your name in South Carolina, it is advisable to seek legal counsel immediately. Ignoring the warrant will not make it go away and can make your legal troubles much more complicated. Typically, the best course of action is to turn yourself in after discussing the matter with an attorney. It is possible to appeal an arrest warrant and the criminal charges attached to it, but you will want to consult with a criminal defense attorney first. You may need to first turn yourself in and then bond out of jail before appealing the criminal charges.
Do South Carolina Warrants Expire?
The simple answer is no, they do not expire. If you have an arrest warrant that has not been addressed, do not expect that it is just going to go away. You have to address these things or else they will only continue to fester. The thing about it is that a lot of people think that perhaps they can just skate by and stay under the radar, but that only works for so long. If you are pulled over for even a speeding ticket your record will be checked, and you will end up having to face the music.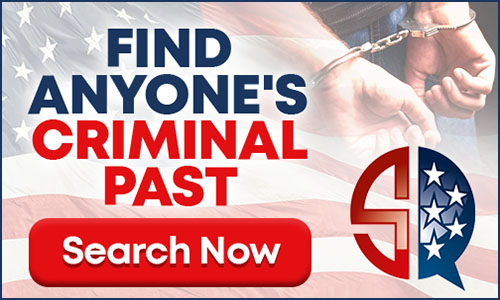 Government Resources For A South Carolina Warrant Search
There are some South Carolina government agencies that you can research active warrant through. Some of these resources vary in what information they offer and you may need to register with them before accessing this type of information online.
South Carolina Courts: The SC state courts website is a good place to research both bench and arrest warrants. This is the website for the Judicial Department of the State of South Carolina. There you can also find all kinds of up to date information about cases making their way through the courts. It is important to check this website as well as the other one just to make sure that all of the records match up. It would be a shame to think that you do not have a warrant out when you in fact do.
South Carolina Sheriff Departments: If you know the county where a SC arrest warrant was issued then you can try searching that counties sheriff website. They often have a list of up to date warrants and most wanted in the county. Example of counties that have active listings are; Charleston County, Horry County, Lexington County, Greenwood County, and Charlotte County. Occasionally you may need to call in for this service, some of the smaller counties.
South Carolina Police Departments: Many police departments have city lists of active warrants. If you know the city to search, this might be an option for you. If you don't know the city then a county or statewide search might be a better option to begin your inquiry. If this is the case, you can try inquiring with the SC State Law Enforcement Division.
SC Warrants and Criminal Records
Many people want to better understand the relationship between warrants and criminal records. A warrant itself is an instrument of the justice system, indicating suspicion, or an allegation, that a person may have committed a crime. However, having a warrant does not mean one has been convicted of any wrongdoing. That said, a warrant is still filed under a person's criminal record and will stay there until it is executed or quashed by a judge. These are also part of a person's public record which means that anyone can view them online through most any public record site.  
Inquire About Warrants and Criminal Records Nationwide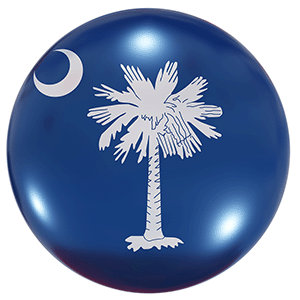 ---
South Carolina Warrant - Q&A
How I find out if I have a warrant in SC?
To find out if you have a warrant in South Carolina you can contact your local sheriff department, county courthouse clerk or use the services of a 3rd party public record website. Warrant records are public information that anyone can access.
How long do bench warrants last in South Carolina?
Some South Carolina bench warrants never expire but it really depends on the crime. There are statutes of limitations on some warrants such as traffic citations or missed jury duty however there are no guarantees. Your best option to finding out how long a specific warrant will stay active is to contact legal counsel or the court that issued the warrant.
Is a warrant in South Carolina public record?
Yes, all bench and arrest warrants in South Carolina are public record which means that anyone can view them online or if they run a background check on you.
How can I resolve an arrest warrant in South Carolina?
You can surrender yourself to law enforcement or hire an attorney to petition your case in front of a judge. Arrest warrants do not go away on their own and they only way they are removed is if the person listed on the warrant is arrested, they surrender, or a judge quashes it.
Can I be extradited for a South Carolina warrant?
Yes, you certainly can, especially with arrest warrants. If you are caught in another state, or out of the country, with an active SC arrest warrant it is very serious and you can be arrested, detained and extradited back to South Carolina where the warrant was issued.
Can I run a South Carolina warrant search for free?
Yes, there are a few options to run a free warrant search. First, if you know the county where one might have been issued, you can check with the sheriff department or police department. If you do not know where to begin your search you can run a statewide search through a public record website.
---