Kansas Criminal Records Search
Kansas criminal records are telling. A person who has been issued a traffic ticket or citation is considered a criminal. Not a hardcore criminal, of course. It?s simply true that traffic citations are listed in a person?s criminal background as information the public might find interesting.
Criminal information
made available for the public in Kansas criminal records include everything that might result in an encounter with the law. Traffic citations to arrests for anything are all public record, and they?re all listed in a person?s
criminal record
. You can find this information when you perform a basic search in
Kansas
.
Why Kansas Criminal Background Records Are Important
Perhaps you never imagined you?d need
criminal background information
. You?re not alone in this thought. You expect people are honest and good, and you have no reason to suspect otherwise. However, criminal background information is not only required in many instances, it?s also legally required in many instances. Anyone who is hiring someone for a job has the right to require applicants undergo a criminal background check. Anyone who is applying to volunteer anywhere with kids is legally required to pass a criminal background check. If you?re someone who needs this information for a reason such as that, you can find it. Additionally, you might just want to know more about someone you recently met, so you might look them up. It?s simple.
Kansas Criminal Records Online
If you need criminal records online, you can check them in Kansas by visiting the Kansas Clerk of Court website in the county where a person was arrested. There is a link on the courthouse site that allows you to check public records. All criminal records are made public, and you can search them free of charge and in moments from your home computer. You need nothing more than the legal name of the person who has a criminal background. This information is only available for that county, however. This will not pull up any national information you might need.
The most detailed information is going to come from the Kansas State court. This information requires a signed permission form from the person whose background is being checked. It?s not free, but you might ask the person who is applying for a job to pay the fee if you?d like. It?s going to arrive in a completely detailed list for you when the state is finished getting it all together for you.
Kansas Criminal Records in Person
You can search for criminal records by visiting any local
Kansas police station
or courthouse in the
county
where a person was arrested. Police stations will have more comprehensive information if a person was arrested there, but courts will only have local information. This information is available without charge, but it might not be all you?re looking for.
You can search for the criminal history of anyone you want in Kansas, with or without their permission depending on just how much detail you?re looking for when you perform the search. There are many options available, and each one is more comprehensive than the last.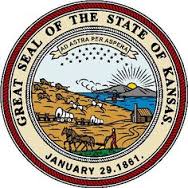 ---
How can I check my Kansas criminal record?
A Kansas criminal record is public information and there are a multitude of ways to access your criminal history. The easiest way to check your Kansas criminal record is to us an online criminal records website, such as SearchQuarry.com. There you can anonymously lookup anyone's criminal record with a simple name search.
---