All California warrants are signed by judges, and they can give police the authority to arrest you on the spot with an arrest warrant. Bench warrants are a bid different in that most of these do not result an an arrest. These most common types of warrants in California and are issued if a person fails to show up for a court date, doesn't comply with a court order, or fails to pay their court fines. There are both searchable types of warrant records that anyone can perform with a simple name search online. There is also a 'search warrant' however this is not a warrant that is public record. A search warrant is a court ordered document that gives law enforcement the authority to search a specific location such s a house, place of business, vehicle, etc..
California Sheriff Department Warrant Search
Contact the Relevant Law Enforcement Offices
Request a California Warrant Search By Name Online, In Person or By Phone
Provide the Full Name, DOB and Any Identifiable Information of The Person in Question
View California Active Warrants & Verify The Personal Information is Correct
A simple way to find out if you have a warrant is to contact the relevant county sheriff department or courthouse in the county where it may have been issued. You can sometimes do this through their web portal but occasionally you will have to call the clerk directly to inquire. You can also visit the courthouse physically, although this might result in your arrest if you have a California arrest warrant in your name. Alternatively, you can call the Sherriff's department and ask them if you have a warrant. If you are not comfortable doing the search yourself, you can ask your lawyer to do it on your behalf.
California County Courthouse Warrant Search
In California, outstanding warrant can be found the online through the relevant county courthouse websites.. Warrants are public records so anyone can search them. The only caveat to looking up a warrant this way is you will have to know which county courthouse to search with since often times their websites will only search within their own county. You can also call up the clerk of the court to inquire about any warrants you might have. A third option is to go to the courthouse in person however if you try to run a California arrest warrant search you might be arrested on the spot. Bench warrants are usually not offense which will result in your arrest. They are often times from a missed court appearance that you can reschedule online or in person.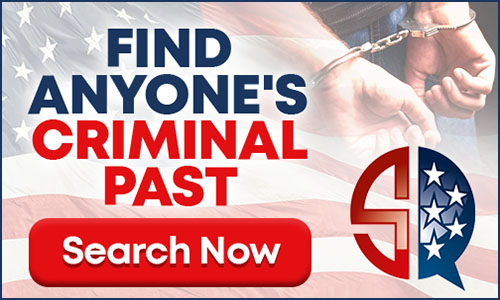 What To Do If You Have a California Arrest Warrant
If you get arrested for an outstanding California warrant, the first thing you should do is to call your lawyer and explain the situation. You might consider not talking to the authorities since this could land you in more trouble. As per the Fifth Amendment, you have the right to stay silent in the event of an arrest It is also important to stay calm if you are approached by the police with a California arrest warrant. Resisting arrest can make the police take action and can make your arrest more difficult and you can also face additional charges. It is also important to note that some California arrest warrants can result in being extradited from another state back to California if you are arrested in another state. A good course of action to help mitigate being arrested for an outstanding warrant is to run periodic background checks on yourself to see what information is current, especially if you've recently had a run in with the police or were previously arrested and you are out on probation or parole.
Conclusion
California warrants can be intimidating, however finding out if you have one doesn't have to be. With online public record websites, anyone can run a California arrest warrant search or California bench warrant search anonymously. If you find you have a warrant in your name, you might want to consult with legal counsel to find out what your rights are and what is the best course of action to surrender yourself or possibly just reschedule a court appearance. It is also important to remember that a warrant is not a conviction. It is the beginning of a legal process, and with the right help, it can be handled effectively and sometimes mitigated with proper guidance. 
Lookup Warrant Records Nationwide
Rhode Island 

 

West Virginia 

 

Wisconsin 

 

Wyoming