Los Angeles County Warrant Search Information
The search warrants issued by the Los Angeles County in California enable the police to apprehend the person who has committed a crime. An arrest warrant is signed by the judge and becomes active. When it is signed, the suspect may be incarcerated at any given time no matter where that person is located at the moment. To begin a Los Angeles County Warrant Search, enter a first and last name into the form above.
In order to carry out a Los Angeles county warrant search, one must first visit the sheriff?s office and go through their criminal databases. This system dates back to 1988. The databases have warrants that have been issued by the law enforcement agencies of Los Angeles County. The authorities of the state and the FBI have access to this information.
Simply being arrested or having your house searched is not good enough to tell you that a criminal case has been filed against you. When you check the Los Angeles Superior Court site you will find whether there is a pending case or active warrant against you. If you find that there is one, it is probably a bench warrant issued by the court for your failure to appear.
You can conduct a proper online search via the LASD online portal where you enter the details about a person and can find information about them in the last two hours. The information presented here will have the personal details and the physical description of a detainee. You can even view the date of their arrest, their charge level, the jail where they were held, and details for the bail. If you think this information is not sufficient enough then you can always go for a wider search option through the online portal of the Correctional Department of Los Angeles.
All criminal courthouses in the Los Angeles County have capabilities to run any information for the presence of a warrant. The court clerk asks for your name and the date of birth to match the information to any pending case.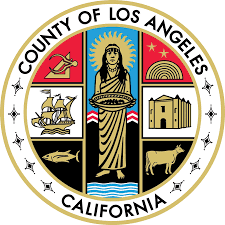 ---
How can I find out if I have a warrant in Los Angles?
1. Contact the county courthouse where you might have a warrant 2. Inquire with the LA county sheriff department 3. Use the resources of an online public record website 4. Hire a lawyer or private investigator to run a warrant search
Do I have a bench warrant in Los Angles?
To find out if you have a bench warrant in LA you can contact your county courthouse clerk. The courts are the issuing agency for warrants and this a good starting point. You can also inquire with your local law enforcement agency or use an online public records website to lookup this information.
---