Learn How to Expunge Your Misdemeanor
The record of a misdemeanor conviction stays with you long after your sentence has been completed. It can affect you anytime you apply for a job and get to the question on an application asking about criminal convictions. A misdemeanor is a criminal conviction, so you must check the "yes" box and hope it does not prevent the employer from hiring you. Record sealing and having a record expunged are two methods for preventing public access to your conviction record. Hopefully you will be able to answer the question of, Can I Get a Misdemeanor Expunged?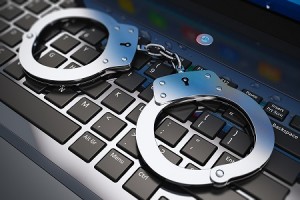 What is a Misdemeanor?
Each state has its own criminal laws, but all of them classify them into three categories based upon severity of the conduct:
Infractions: Infractions, also called "violations" in some states," are minor criminal offenses usually punished by imposition of fines or brief jail sentences. Examples of infractions include: Most traffic offenses, disturbing the peace, public intoxication and littering. Infractions are not crimes, so you are not left with a criminal record.
Misdemeanors: A misdemeanor is a crime that leaves you with a criminal record if you are convicted. Examples of misdemeanors are DUI, theft, simple assault and resisting arrest. Misdemeanors are punishable by up to a year in jail, fines or probation.
Felonies: Felonies are the most serious crimes and are punished by confinement in state prison for periods in excess of one year, fines or probation. Examples of felonies are murder, rape, robbery and burglary. It also leaves you with a criminal record.
Most states have subcategories of misdemeanors and felonies depending upon the seriousness of the charge and the severity of the punishment. For instance, a misdemeanor in South Dakota could be either class 1 with a maximum jail sentence of 1 year or class day and up to 30 days in jail.
How Can I Get a Misdemeanor Expunged?
The process and effect of getting a misdemeanor expunged from your criminal record differs from one state to another. An expunged misdemeanor conviction means it is removed from criminal history and the court records of your arrest and conviction are destroyed. If applying for jobs after having your conviction expunged, you can honestly tell prospective employers that you have never been convicted of a crime.
All states require a court order to expunge record. Some states only allow you to expunge arrest records in connection with misdemeanor charges that did not result in a conviction. In those states, the charges must have ended in one of the following ways:
Acquittal after trial
Dismissal
Decision by prosecutors not to prosecute
Pardon by the governor following a conviction
Other states offer the opportunity to expunge your criminal conviction. Whether a state allows expungement of convictions or only of charges that did not end in a conviction, the records are destroyed. Limited access to some of the information might be available to law enforcement agencies with a court order. You can see what records exist by checking online.
Can Misdemeanor Records Be Sealed?
Sealing means your conviction continues to exist, but access to it requires a court order. Sealing does not remove the fact you were convicted. It only limits access to the records unlike having a misdemeanor expunged and treated as though it never happened. An employer conducting a background check on you would not see a sealed record, but you would have to respond in the affirmative if an interviewer asked if you were ever convicted of a misdemeanor.