An arrest warrant is something that no one ever wants to own. It has a multitude of information such as your name, charge, and court date on it, or your passed court date that you failed to make. Warrants are often issued when an arresting agency needs to investigate you for a crime, or they are issued when a defendant fails to show up for a court date. Texas warrant databases contain all of the names of those who have warrants in the state of Texas. Performing a Texas warrant search is relatively simple. You can contact you local Texas Sheriff Office, Police Station or Law Enforcement Agency, as well as online through third party public record databases. The most popular option to run a Texas warrant search is through public record websites where searches can be performed anonymously from the convenience of home or on the go with any device that gets internet access. There are a few simple steps that will allow you to see your active TX warrants, or those of anyone else. First, enter the name of the person you want to research in to the search form. Then, if you know the county or city of that individual, enter that as well, if not it's ok. You can search statewide with this online resource. Once you find your results, make sure to verify the name matches the person you are looking up. Occasionally there are multiple warrants for different people with the same first and last name. You can use a middle name, age, or county of residence to verify the correct record. Once you've verified you have the correct record, you can not only view their warrants but also the associated criminal charges, prior convictions, incarcerations and a full criminal record abstract. These are all public records in Texas that anyone can find online.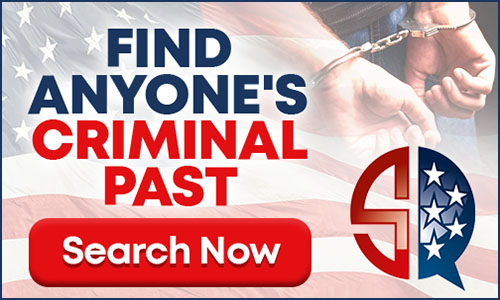 Texas Bench Warrant Search
Failure to appear in court, or a court order that was not followed, are some of the chief causes for a Texas bench warrant to be issued. If you believe you or someone you love might have a warrant issued to appear in court, then you can turn to county courthouse website, sheriff departments or public record websites to run this type of search.  You can also make your inquiry with the Texas Judicial Branch if you need to search statewide. If you know the county where one was potentially issued, then the county courthouse is a good place to start. For the smaller, or rural Texas counties, you may need to call the clerk of the courts directly to run a Texas bench warrant search for you.
Texas Arrest Warrant Search
If you've had legal issues in the past and wonder if they're resolved or not, a warrant database is your best way to find out. These databases contain all of the cases where a warrant has been issued and then the accompanying information for the warrant, such as county, state, name, and charge. Every database will differ and in many Texas counties, you'll find a specific database to search for just that county but not statewide. For example, Harris County's warrant search is one of the most extensive in the state, but they are far from the only county that maintains a database of its warrant records. The Austin Police Department is also a great resource for this large metropolitan area. Most counties maintain lists of active warrants, fugitives and most wanted that you can access online. For the smaller counties and cities, you may have to call the sheriff or police department directly to make your inquiry.
Texas Statewide Warrant Search
A statewide search is the best way to find out if you or someone you love has a warrant in the state of Texas. Many times, you might not even know the county where one was issued, so statewide searches will be the most extensive and helpful in your case. You can use the Texas DPS website to lookup criminal records and active TX warrant listings. You will need to sign up with online access which means your searches will not be anonymous. Then after you setup your login access, you can fill out the request form by entering the person of interest as well as their birth date. The more information you have for a search such as this, the better. It will improve the accuracy of your results. Many people have the same first and last name so you'll potentially need additional information to sort your results. If you do not have enough information to enter into the form, you may need to call them directly to make your request for criminal records.
Another option for running a statewide Texas warrant search is to use the services of a public record site where you do not need to wait for your results. These online resources offer quick access to a multitude of criminal records and public records for all residence of Texas and other states. The search is simple and only takes a few moments and the results are impressive. You can find out about a person's complete criminal history and their entire public record profile. This is all publicly available information that is often times more convenient to access through a third party website instead of a slow moving government agency. Plus your searches will be anonymous and confidential which can be helpful for people not wanting others to know their looking up their information.
What To Do If You Have a Texas Warrant
Consult an Attorney

: While you can always handle the situation yourself, it is advisable to get the advise of a qualified defense attorney. They can guide you on the best course of action, which might include turning yourself in or contesting the warrant.

If you have any doubt of how to proceed then this is a good first step.

Stay Calm and Co-operative

: If approached by law enforcement, it's crucial not to resist arrest. Resisting can lead to additional charges.

You can most likely bond out of jail on bail as long as you are not at flight risk. Then you can approach an attorney to help you through the rest of the criminal court process and arraignment. 

Know Your Rights

: Remember, you have the right to remain silent and the right to an attorney. Use these rights wisely.

Make sure that you do not divulge anything that might hurt you, by staying silent in this stressful situation you can do less damage to your court case than giving out any information that can be used against you.

Plan Your Court Case: Use your time wisely and prepare your defense. Make sure that when you go to court, you look the part and dress appropriately. Make sure that you respect all the court's rules and follow the guidance of your attorney.
Implications of Receiving a Texas Warrant
Employment Opportunities

: Many employers conduct background checks. A warrant can make you appear unreliable or a potential liability, affecting your chances of getting a job. All things equal in the job application process, they may take someone without a criminal record over a person that has a checkered past.

 

Academic Applications

: Universities and colleges might also run background checks. A warrant could influence admission decisions, especially for courses that require high moral standards, like law or medicine. It can also affect your chances in a saturated application process where there are more applicants than spots available for admission.

 

Travel Plans

: An outstanding warrant can prevent you from obtaining a visa to certain countries. Even domestic travel can be affected; you can be arrested if identified at a checkpoint or TSA at an airport.

 

Relationships

: Trust is often the foundation of friendships and relationships. Finding out that someone has a warrant might lead friends, family, or partners to question your integrity or trustworthiness. Since criminal records are publicly available, it is easy for other people to view this information online by running a background check.

 
Research Warrants and Criminal Records Across the US