New Jersey Death Records Search
Few subjects are as profoundly disturbing as death. Beliefs about what comes after death vary widely but some things are certain: in death we are separated from worldly existence?from family, from job, from community and country. Where once somebody stood, they are no longer. This separation carries emotional, social?and legal repercussions. Because of these effects, societies and governments find it necessary and practical to make a demise a matter of public record. Estates, inheritances, insurance and taxation are but a few realms affected by death. Evidence that expiration is confirmed, therefore, becomes all the more essential. In the
state of New Jersey
it is no different. New Jersey death records can be obtained a few different ways.
How to Obtain a New Jersey Death Certificate
While there are a number of ways to verify a person?s death, perhaps the most authoritative source is a death certificate issued by the
New Jersey Office of Vital Statistics and Registry
. This document can be requested directly by mail or in person, but is most often obtained through the vital statistics
registrar of the municipality
where the deceased lived or passed away. Requests can be made by a parent, guardian, spouse (or civil union partner), child, sibling or grandchild of the departed. Of course, documentary evidence of the relationship?as well as positive identification? must be presented when making the request.
New Jersey Death Records Information
The New Jersey death certificate contains comprehensive information regarding the identity of the deceased, and the cause and manner of death. Among the components are full name; age at time of death; date of birth; and marital status (including surviving spouse?s name). Other relevant information includes the funeral facility with the place and method of disposition, e.g. cremation. Highest educational attainment, last employer and race/ethnic designations are evidenced by this document, as are place, cause, manner, and pronunciation of death. Both the funeral director and the attending physician are signatories to a New Jersey death certificate, which requires a raised municipal seal to make it official.
Certified copies of the New Jersey death records can be purchased from the New Jersey Office of Vital Statistics and Registry for $25.00. Additional copies cost $2.00 for each. The state authorizes VitalCheck to process online requests, a convenient alternative if time is of the essence.
Other Types of New Jersey Death Records
While the death certificate may be the most definitive proof of passing, not all parties demand that level of authenticity. A death notice or obituary, for example, may suffice in some instances since newspapers require funeral home confirmation before publishing. Most of the larger New Jersey daily papers now have significant online presence, complete with obituaries dating back to at least the last few years (some much longer). Additionally, many funeral homes themselves operate searchable websites where inquirers can research past memorial services.
Searching death records can be a depressing, even morbid, undertaking. In a densely populated state like New Jersey, the task can seem daunting. However, the combination of local government processing and 21st century research technology makes it all a little easier.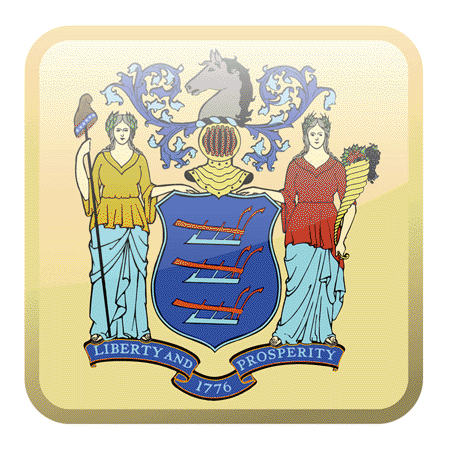 ---
How can I order a copy of a NJ death certificate?
You can visit the New Jersey Department of Health and order a certified copy online, as long as you're immediate family. There is a nominal fee for this and processing can take several weeks by mail
---