Connecticut Death Records Information
If you're in search of Connecticut death records, this is an excellent starting point. You'll find information that leads you straight to the page you need to be on in order to obtain death records in Connecticut. One of the first questions people often have about death records is what exactly is contained within them and why are they maintained? These are solid, natural questions to ask about such documents.
What Are Connecticut Death Records?
In short, Connecticut death records are documents which give details about the death and life of a human being. They contain information such as birth date, date of death, cause of death, as well as vital information like who the person's parents were and what year they were married. You can learn a lot about a person's life by searching through death records. Many people who do their family histories will want to obtain death records in the easiest manner possible so that they can search far back to find distant relatives.
Where Do I Get a Copy of a Connecticut Death Certificate?
Connecticut death records are maintained by the Connecticut State Vital records department. You can contact them whenever you need to get important death records. In some cases, you will need a certified copy of a death certificate or other death record. When such occasions arise, you may need to contact the office directly to inquire about what kind of paperwork you will need. In some cases, you need to present photo IDs to obtain certified Connecticut death certificate copies, but this is easy to do by simply faxing or emailing them into the office. People on the phone can quickly help you discover what the process is and how to obtain paper copies of death records.
How To Get Connecticut Death Records Online
If you don't need paper copies, things get even more simple. There are multiple databases maintained online that contain Connecticut death records, both past and recent. If you search through these databases online, you quickly pull up the information you need and find out what kind of records you're looking at. While it can take a moment to find a reliable website, in many cases the state in question will already have their death records online for all to view. Thanks to the Freedom of Information Act, you're going to find it a lot easier to obtain these records with very little hassle. Death records generally maintained online on official government websites and can be obtained simply by paying a small fee or in some cases might even be free, depending on the state.
Connecticut death records are maintained in a death index for people searching for the records. You might be doing family history or you might have a legal matter to resolve and need the death certificate of a recently departed loved one. No matter what the reason is for your search, using the Internet makes things so much simpler than having to go in in person or call into an office and take time out of their day and your day to get information. In most cases, the information you need will already be online and it will be incredibly easy to locate and obtain.
Searching for death records can be a depressing process. No one likes to think about the end of anyone's life, much less a beloved family member or friend. Sometimes it's unavoidable, though, and the good news is that thanks to recent legislation, it's easier than ever before to obtain death records with as little hassle and headache as possible. The search itself might still be painful or disturbing, but the search ends much more successfully and quickly thanks to recent efforts to make this information easily available online to loved ones.
Search Death Records By State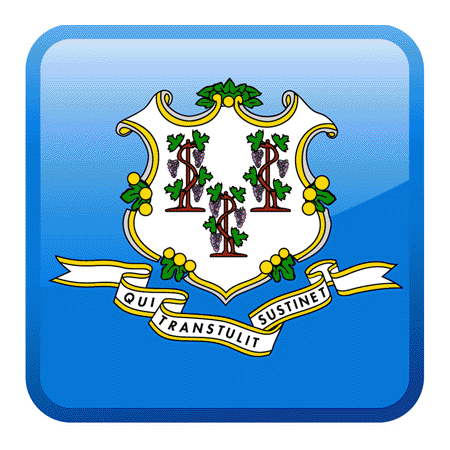 ---
Connecticut Death Record FAQs
How do I get a copy of a Connecticut death certificate?
You can get a certified copy of a Connecticut death certificate by contacting the Connecticut Department of Public Health. You must be immediate family in order to be eligible to receive a certificate of death or have a court order
---