Maryland Death Records Information
Maryland death records can be obtained from multiple resources online. They are also available from the Maryland Vital Records office. One of the first questions that arises on the subject of death records is exactly what is obtained in them. This is an important part of the equation because every Maryland seeker needs death record information for a different reason. For example, death certificates are the primary record of death in states. These important documents are maintained and available through the Freedom of Information Act to anyone who seeks them.
What is contained in Maryland Death Records?
Maryland death certificate information is an important document that records the details behind someone's death. By extension, it also is an important record of their life as well, detailing how they died, when they were born, who their relatives were, etc. When you obtain a death certificate, you'll always get identifying information for your records.
Maryland Death Certificate Includes
– Name and address of the deceased
– Social security number
– Whether they were married and if so, who they were married to
– Cause of death
– Educational level
– Parent's names and where they were born
Death certificates have a vast amount of information about a person's life and death and can be important for family members trying to settle the affairs of a loved one, but they can also be an important historical document that helps people doing genealogy work on behalf of their families
Maryland death records for Genealogy work
Every family needs an ambassador that is willing to research family history. It's important work. What person wouldn't want to trace their ancestors back to the very beginning and find out who they were? It's interesting work. Most people never undertake this but for those brave people who do trace family history, death records are a vital part of the process. For these folks, the search for Maryland death records are best obtained online through a large database. It's amazing how much information has been stored online up until now and how much new information is added daily thanks to the people who do this important historical work for their families. You'll often find pictures of relatives, death records, birth records, marriage records, and so much more that lead you to the next link in the chain.
How To Obtain a Certified Maryland Death Record Copy
If you need print copies of Maryland death records for personal or legal reasons, they are easily obtained through the Maryland Vital Records office. The friendly people who work here are more than happy to answer your questions about Maryland death records contained in their Maryland State Archives Death Records Index. This is easily searchable online and will lead you to death records that date further back than modern times. Death certificates are easily ordered for $25.00 and can be paid for online. Then it's just a matter of time until your document arrives.
No matter what your reason for searching through Maryland death records, you're going to find that it's a pleasant experience when you begin your journey online. If it's for family history, you're going to find more than you could dream of to sift through. If it's for legal reasons, you'll find that the people who can help you find the information you need are more than willing to help you in your search. The Internet has simplified so many things in the way of obtaining important information. Maryland death records are now easier to locate than ever before and obtaining a print copy is as easy as logging onto the correct website and beginning your search.
Death Record Look Up Nationwide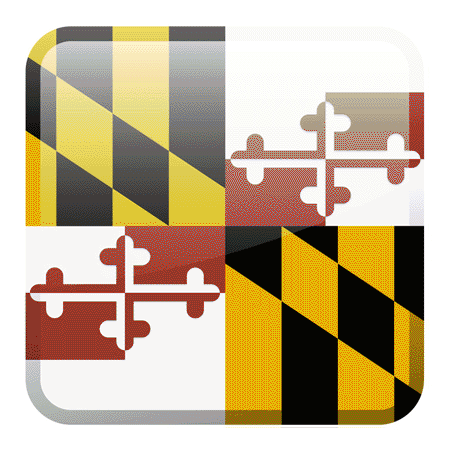 ---
Maryland Death Record FAQs
Can I order a Maryland death certificate online?
Yes, you can visit the Maryland Department of Health website and order a certified Maryland death certificate for nominal fee and have it mailed to you. The fees for a death certificate copy will vary slightly depending on if you need it expedited.
Are Maryland death certificates public record?
Maryland death records are public record however only immediate family can obtain a certified copy of a Maryland death certificate.
---