Georgia Death Records Check
The
death certificate
issued to a deceased person's family in Georgia is an official record of their death. It's a document that states the name, date of birth, date of death, and the cause and location of a person's death, and there are many reasons you might find you need a copy at some point in your life. Many people require Georgia death records for estate issues, life insurance benefits, and even pension benefits. It might also be required if you are a widow who would like to remarry and apply for a marriage license in the state. Not all death records are currently held at the
State of Georgia
Department of Public Health.
Only records from 1919 are on hand. If you'd like an older record, it might help to check with the local clerk of courts in the county where you the death occurred.
Who May Obtain Georgia Death Records?
Not just anyone can obtain certified copies of Georgia death records in the state. There is a limit to who may request this information. Only those who are directly related to the person who is deceased or their legal representatives may access this information. Georgia law enforcement officers who are working on a case and require specific information may access this information if they have reasonable cause. Anyone who just wants to view a death record for other reasons may not be able to access the information they find necessary in Georgia.
When you try to obtain a copy of a death certificate, you will be asked for identification and proof you are the legal representation or a direct family member of the deceased. If you cannot prove this is true, you will not be provided a copy of anyone's death record. There are many places you can go to obtain a copy of a death certificate, but they're most commonly obtained at the State Office of Vital Records or any relevant County office location in Georgia.
How Do I Obtain a Certified Georgia Death Record?
To obtain a death certificate, you need specific information.
– Your name
– Photo identification
– The fee charged by your location
– The name of the deceased
– The date of birth and death of the deceased
– Your contact information
– The location of the death
If you choose to obtain a copy of Georgia death records in a local vital records office, you'll need to choose the one in the county where the death occurred. Only the state office carries all the records from every county in the state. There is a walk-in service available for this information, but not all offices have the ability to retrieve records on the same day if you come into the offices late.
You may also fill out the online form and mail it to the state office. The process is much longer when you go this route, but you will still receive a copy of a death certificate if you fill out the information and mail it in. The fee differs in each Georgia county, so you'll want to check on that prior to requesting a copy of someone's death record.
If you have any questions regarding death records in Georgia, you'll need to contact the state department of health or the local department of health for more information. The online site offers plenty of information regarding frequently asked questions, and there is always someone available to take your questions in person to help you find the answers you need when dealing with such a touchy and difficult subject.
Search Death Records By State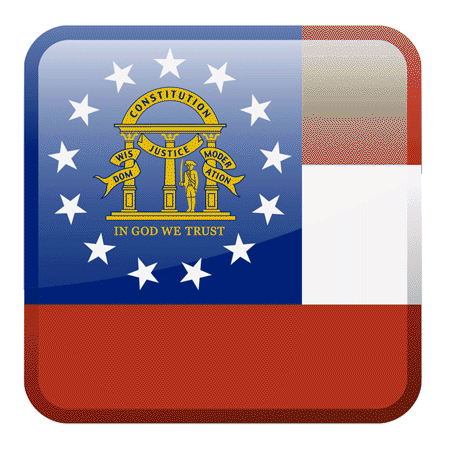 ---
Georgia Death Record FAQs
How can I get a copy of a Georgia death certificate?
If you are immediate family you can order a copy of a Georgia death certificate by contacting the Georgia Department of Public Health. You can order a copy online, in person or over the phone
---