California Death Records Search
In California, the California Department of Public Health is responsible for maintaining and issuing the official record of all deaths that occur in the state of California. The California Department of Public health maintains California Death Records of 1905-present. If you make a request for post 1970 death records, your request will take about three weeks to process. On the other hand, if you make a request for pre-1970 records, your request will take about seven weeks to provide. Whether you want pre-1970 or post-1970 California death records, you will receive the records only if you're eligible for them. You can however lookup California death records online for reference only.
People who can request for certified death records in California include the immediate family members of the deceased and people with a financial interest in the record. There are two types of death records that you can request for in California: certified records and uncertified records. The fee for the certified death record is different from the fee for the uncertified death record. There are multiple ways for you to request for and obtain death records in California: in person, by mail and online. Following is how you can obtain the death record you need through each way.
Where Do I Get a Death Certificate in California?
The fastest way to make a request for and obtain the California death record you need is in online or in person. To make an in person request for the record, go to the local California Department of Public health office, submit a completed Application for Certified Copy of Death Record, and pay the required fee. Also, you may need to provide a sworn statement. Generally, a sworn statement is required when you're ordering copy of the California death record. The fee for California death records is nominal and a copy can be mailed to you within a few weeks of ordering it from the Department of Public Health
How To Order a California Death Certificate By Mail
Another way for you to make and request for and obtain the California death certificate record you need is by mail. To make a mail request for the record you need, you must go online to the California DPH website and download the request for a certificate, print up and fill out the document and sign and show proof of relationship and your identity and pay the nominal fee. Only requests from immediate family will be honored and you may need to submit copies of your ID to verify your identity. You may want to call them up first to verify you've completed all the necessary paperwork before mailing in the certificate request form. The direct phone number for the California DPH is 916-445-2684. Generally, mail requests for copies of these certificates take a few weeks to process and be mailed out. You should get updates on when the certificate is processed and being sent out in the mail.
California Department of Public Health
Vital Records – MS 5103
P.O. Box 997410
Sacramento, CA 95899-7410
Are California Death Certificates Public Record?
A California death certificate is an official document that is part of the public record. It provides personal information, the record of death, relatives, spouse as well as a multitude of other information about the deceased. These records are maintained by the California Department of Public Health (CDPH) and can typically only be requested by immediate family. Much of this information is included on the viewable California death record except the SSN and cause of death, which are typically only available on the official CA death certificate 
What Is Included on a California Death Certificate
Full name of the deceased

 

The date and location of their death

 

Age at the time of death

 

Sex or how they identify

 

Their occupation if not retired

 

Employer and job title

 

Academic certificates

 

Last known residence

 

Marital status

 

Ethnicity

 

Date of birth

 

Place of birth, state, county, and country

 

SSN Social Security Number (only on a death certificate)

 

Name of the surviving spouse if they were married

 

Name of their father

 

Name of their mother and her maiden name

 

Cause of death if known

 

Medical examiner, coroner, or physician

 

Autopsy information if applicable (only on a death certificate)

 

Name and place of burial or cremation

 

California registrar signature and state seal

 
It is important to note that some death certificate information may vary depending on what information is available and recorded. The cause of death is not always known so if there is any question of a person's passing, and no autopsy was performed then the cause of death in California might not be known or recorded. Other specific details such as the SSN of the deceased is not part of the public record and will not be viewable on public record websites that offer access to California death records. 
Online Access To California Death Records
Most people that are looking for California death record information are interested in verifying a death of a friend, relative or someone they knew in their past. This type of California death record is unofficial and since it is part of a person's public record, anyone can lookup this information. Unofficial death verifications can be performed with any number of the online public record websites that offer access to vital records which also include birth, marriage and divorce records. All you'll need is the full name of the person in question, the state they call home and their date of birth. These are all important factors in finding the correct death record for the right person as many people in the United States have the same first and last name. It's also important to note that unofficial CA death record information can only be used for verification purposes and research as they are not official government documents. Only a spouse or immediate family can obtain the official documentation of a person's death in California.
Leading Causes of Death in California
According to the California Health and Human Services Department, there were more than 270,000 deaths in 2022 and the following are the leading causes of death in California:
The leading cause of death in California, as well as the entire United States, was Heart Disease in 2022.

 

Cancer was the second on the list of leading causes of death, in which there is a wide range of several types of cancer that fit into this list. The top cancer related deaths being lung cancer, breast cancer, colon cancer, pancreatic cancer and prostate cancer.

 

Stroke, which accounts for over 16,000 deaths in 2022

Alzheimer's Disease which is the most common form of dementia that affects a person's cognitive abilities and eventually can lead to a premature death.

 

Respiratory Diseases which can include Covid and influenza and pneumonia.

 

Hypertension is one that most people do not easily recognize which can lead to heart attack and death. This can be attributed to genetic influences and lifestyle choices.

 

Liver Disease which is also known as Cirrhosis. This can lead to organ failure and death

 
Additional information about specific causes of death can be found by visiting the Center for Disease Control and Prevention. You can research causes of death by country, state, gender and ethnicity.
Death Record Searches Nationwide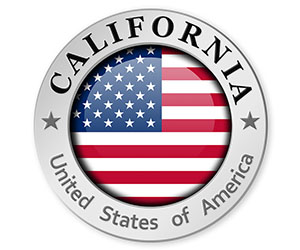 ---
California Death Record FAQs
Are California death records public information?
Yes, all California vital records, including death records, marriage records and birth records are public information that anyone can lookup.
How can I get a copy of a family member's California death record?
You can obtain a copy of your family member's California death record by contacting the California Department of Public Health and making a formal request. Only immediate family can obtain certified copies of CA death records.
How do I find out when someone died in California?
The death date of when someone died in California can be found on that person's CA death certificate. It will most likely also have any surviving spouse and parents and children listed on the death certificate.
How long does it take to get a copy of a California death certificate?
If you order a copy of this California vital record directly through the CDPH then it will take a few weeks unless you pay extra to expedite it
---