Death Certificate Records
Vital statistics are records of important dates that signify life events. A birth certificate record is a record of person's birth that is recorded as a public record. A death certificate record is another life event that is recorded with germane information about that specific life event. It is a formal public recording of a person's death. A person may need death records search for a number of reasons. One reason that a person may need the death record is to verify a friend that has passed, or perhaps they're building their family tree. Vital records can be viewed online for reference and verification purposes through public record websites, like SearchQuarry.com, and used for unofficial purposes.
That being said, only immediate family to the deceased may actually get an official copy of a person's death certificate that can be used for official purposes. If this is the case, where someone needs a copy of a death certificate, there are a couple of options. The first is to reach out to the clerk of the county where the family member passed away and the second is to reach out to the state's Department of Health as this department archives official death certificates that can only be obtained by immediate family or a court order.
How To Run a Death Records Search Online
There are many online public record resources that are available for a death records search, that can be used for unofficial purposes. Typically online public record repositories use a name search to search for death records The system will search millions of database records to find the death information that the visitor is seeking. The search is typically quick and can be accessed from anywhere someone has an internet connection. The search will return any results that match the user's criteria. Many times there will be additional information needed to narrow down the death record results. Many people have the same name so it's important to cross-reference as much information as available. This might be an address or city and state or birth date. The user can then access the death record information for verification or an unofficial use of the viewable record.
Why Run a Death Record Search?
There are a multitude of reasons for a person to research another's death record information. A very popular reason for researching this information is for those trying to build out a family tree or their genealogy. This a great way to verify people in one's lineage and find out additional information such as who they married or divorced and where they lived or moved from. It's a great way to fill in the gaps with a person's family history and get to know more about where they came from. Another common reason people run a search like this is to verify a long lost friend or old school mate that they lost contact with and want to check to see if they're still alive or have passed. It can also be a means to find out if someone is telling the truth about someone that has died and verifying a public record like this can be very helpful in fact checking what someone else has said. The easiest way to run a search like this is using an online public record website where anyone can view another person's death record for verification purposes. Easy access and fast results is what makes searching public vital records like this a very simple process.
Viewable Death Record Information
The full name of the deceased
The birth date of the deceased
Location and time of death
Previous address and phone numbers
Spouse or partner
Married and maiden names
Occupations or Jobs
Surviving family members
Deceased's public records
United States Death Record Statistics
Veteran Cemetery Search
Death & Mortality Statistics
History of Death in the United States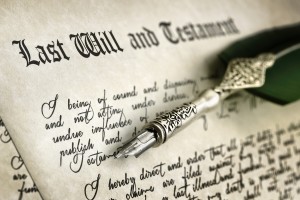 Search Public Death Records In Other States
Arkansas  
---
Death Record FAQs
Can anyone lookup Death Records?
Yes, death records are public domain which means that anyone can view them. Death records are part of vital records which can be found by contacting your state's Department of Health
---