Death Certificate Records
Vital statistics are records of important dates. A birth certificate record is a record of person?s birth. A death certificate record is just the opposite. It is a formal record of a person?s death. A person may need death records search for a number of reasons. One reason that a person may need the death record is to prove to an employer that a family member has died. The employer may be unwilling to excuse the absences that the person has to take for bereavement without proof. Another reason that a person may need a death records search is to claim benefits such as Social Security and insurance benefits. A beneficiary has to prove that the policy owner died before he or she can collect the benefits.
A family member may need to see a copy of a death certificate to set his or her mind straight after hearing that a loved one has passed away. No matter what reason a person needs as death certificate copy, there is a simple way to seek and find such documentation.
Death Records Search Online
There are many online resources that are available for a death records search. Typically online public record repositories use a name search to search for death records The system will search millions of databases to find the information that the visitor is seeking. The visitor just needs to be patient while the search progresses. The search will return any results that match the user?s criteria. Many times there will be additional information needed to narrow down the death record results. Many people have the same name so it?s important to cross-reference as much information as available. This might be an address or city and state or birth date. The user can then download a report if it fits the description of the person who died.
Death Records Search Reports
The downloaded death report will contain information on the date that the person died. Many websites may charge a small fee for the record viewing privilege. Currently SearchQuarry.com is offering a free trial where you can search death records for free. Death records are public information via the Freedom of Information Act of 1966.
Additional Death Records Information
Death Records Search
Find a Grave
Veteran Cemetery Search
Death & Mortality Statistics
History of Death in the United States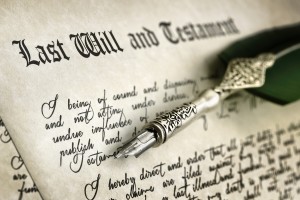 ---
Death Record FAQs
Can anyone lookup Death Records?
Yes, death records are public domain which means that anyone can view them. Death records are part of vital records which can be found by contacting your state's Department of Health
---