If someone is planning to be married in California, they will be required to have some legal documents to prove their marriage is legit and genuine. The state requires that the couple applies for a license at the office of the county clerk where they have an obligation to appear in person. However, without the right information about California marriage records, one may not understand the procedures of acquiring the licenses and certificates as well.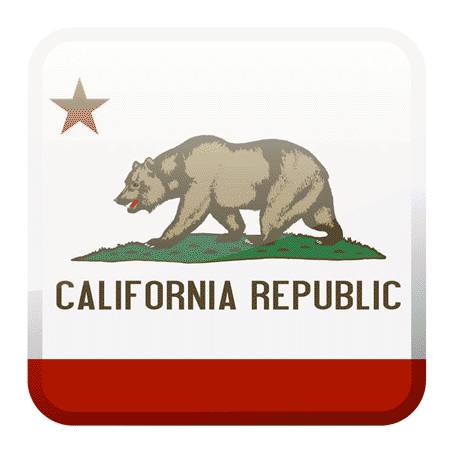 California Marriage Records Include
Date and location of the California marriage
Marriage license information
Spouses names and maiden names
Birth date and location of spouses
Parents names and children's names
Contact information
Where To Obtain Certified California Marriage Documents
It is also important to note that anyone can view marriage record information online however, Official and Certified California Birth, Death, Marriage, and Divorce Records Are Maintained and Secured by the Department of Public Health  and Vital Records in California
This Agency is Tasked With:
• Maintenance of central registry records on marriages
• Preparation of adoption certificates along with change of paternity records
• Issuing of a certificate of death and birth to citizens.
In some counties, people are allowed to apply online through agencies. However, after filling the required application online, one may need to go to collect the certificates from the actual office.
General Facts About California Marriage Records Acquisition:
It applies to non-residents as well
One may not need to be a resident to be able to apply for the records. The application is always open to any couple willing to undertake the marriage in the state and adhere to the state rules.
The offices are open only on weekdays
One may not be in a position to access the services on weekends since the agencies do not operate during a weekend. This also applies during public holidays. Trying to get the records before closing time at the clerk's office is a must.
Validity of California Marriage Records
The marriage record is only considered valid immediately after the acquisition in California. After acquiring the licenses, it remains valid for a maximum of 90 days.
Proxy Marriages are Allowed for the State of California
In California, people who work in the armed forces and are stationed overseas are allowed to use a proxy wedding. This also applies to individuals who are in war zones. It is important to contact the county clerk for information regarding all the requirements needed and the witnesses required.
Getting Certified California Marriage Records
After marriage, it is a requirement that the couple returns to the office to submit the licenses for recording purposes and get the official copies of their marriage certificate. Before approaching the clerk's office for such records, one may need to do a comprehensive research either online or in any state to understand everything required to avoid any confusion. Making appointments online is a great plan. The couple must also have National ID issued by the government. With a certified copy of a birth certificate, other types of IDs such as licenses and passports are acceptable. Be sure about the payments required too.
Getting Married in California
In different states, there are many ways in which a couple can get married. This could be by a minister, rabbi, and priest or even through a judge. In all the sets of marriage, one needs at least one witness to sign the California marriage records. Some of the beautiful locations for marriages in California include Los Angeles County, San Francisco, San Diego, as well as Lake Tahoe.
Nationwide Marriage Record Resources
New Mexico  

 

New York  

 

Ohio  

 

Pennsylvania  

 

South Carolina  

 

South Dakota  

 

Utah  

 

Vermont  

 

Virginia  

 

Wyoming