How to Find Iowa Marriage Records
When two people are wed in Iowa, they enter into a legal contract that becomes public record in the state of Iowa. The Iowa Department of Public Health maintains this record in their Vital Statistics database. It is accessible to the public online through this official government website, but many other organizations keep copies of state marriage certificates as well. One of the first things you might wonder is why people request Iowa marriage records. There's an easy answer for that.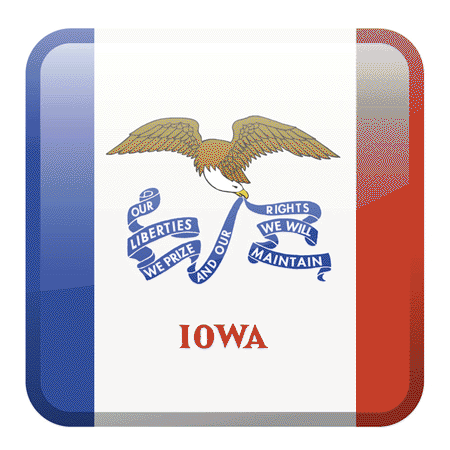 Why People Request Marriage Records
Marriage records are needed for a number of good reasons. First of all, over the course of the years, couples may lose their original marriage certificate and need a copy of it. The things contained in the marriage records will vary from state to state but in general, there will be names of spouses, date of marriage, witness signatures, and signature of officiating parties in some case.
Reasons You Might Need Marriage Records
– To change your name after the marriage
– Buying a house together might require a marriage certificate
– For curiosity or sentimental purposes
Search For Iowa Marriage Records Today
Searching for marriage records online is extremely easy. Once again, it's possible to obtain a copy of your marriage records from the vital records division of the Department of Public Health in Iowa. Marriage records are often available on county websites. For example, if you need a marriage record from Polk county Iowa, the county website will often have what you need. Historical Iowa marriage records are also public record if you are looking further into the past.
If you prefer to get them in a more convenient way, there are a number of websites where you can ask for a copy of your marriage documents or someone else's marriage records. For example, some people may be dating someone and want to make sure that they're not married. Since marriage records are public records, you could use that person's name and information to inquire about any marriage records in their name. If they are married that would drastically change the future of that relationship.
Simplicity is the name of the game when searching for marriage records through a 3rd party website. These services are incredibly handy to people who don't want to use a government website to obtain marriage records. They've simplified things by adding marriage records for all 50 states instead of just one particular state. So if you begin to search for Iowa marriage records for a specific reason and find that your curiosity extends to marriages that may have occurred in other states, you can quickly and easily search through their databases and locate the marriage information that you want to find.
Thanks to the Internet, we have much to celebrate about easily locating public records. In some cases, it can be as simple as typing in a first and last name and striking it lucky in your search results. There may be times when you have to dig, such as when you're searching for very common names, but in most cases locating Iowa marriage records is as simple as going to a government or 3rd party website and typing in a name.