What Are Louisiana Marriage Records?
The day you are married, there is a legal record of your marriage. It contains many different types of information, all designed to record the experience for permanent records. For example, the majority of Louisiana marriage records will contain the name of both spouses, date of marriage, location of marriage, signatures of witnesses, and sometimes occupations of both spouses. There are some forms that will also contain the name of parents of both parties. The Louisiana Secretary of State's website contains online public vital records that include death records, marriage records, divorce records, and more vital records in the state of Louisiana.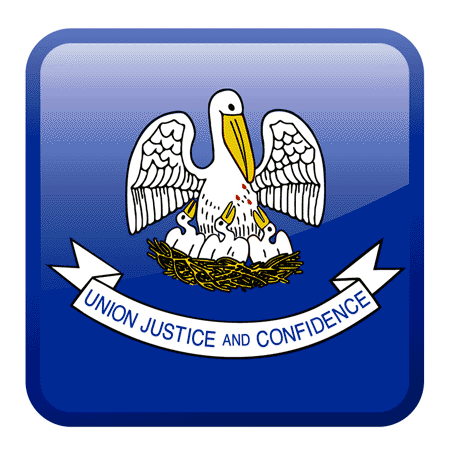 Purposes Of Louisiana Marriage Records
There are many different reasons you might need access to your marriage records someday. For example, if you changed your name after you were married, you'll need to have a marriage certificate to show your new last name so you can change it with the social security office, credit cards, online services you use, etc. Marriage certificates can help you accomplish a name change on just about anything.
Other people simply want to have a copy of their marriage records for sentimental reasons or as a memory. These documents serve as proof of your identity and can be used when you apply for things like a home together with your spouse. In some cases, you'll need a marriage certificate for that. Keep in mind that a marriage license is simply your application to marry. It doesn't show that you have actually married. To show that, you'll need your marriage certificate, so always make sure to have a copy handy.
Search For Marriage Records
If you're not fond of going through government websites to obtain your official records, third party databases are perfect for marriage records. Marriages are by law public record, so these third party sites can maintain marriage records not just for Louisiana but all 50 states. Their searches are simple to use and start by a simple name search. Once you've located the correct marriage records, simply download them or in some cases, if you need more official records, go to the government website instead.
Third party sites are an excellent way to obtain your marriage records. If you're looking for marriage records for someone else, then they are also excellent for that. The search is simple, the documents are usually free to obtain, and you can have that information for your own personal use. Third party sites have become the popular way to research genealogy online since the records often go back hundreds of years and you can search by year as well. Finding long lost relatives and documenting their marriage is important for genealogy work.
If you're interested in obtaining Louisiana marriage records, they're extremely easy to find online. If they're for more official purposes, then you may have to go through the government website to get official copies of your records. Either way, you have a quick, easy search ahead!
Marriage Record Search By State
New Mexico  

 

New York  

 

Ohio  

 

Pennsylvania  

 

South Carolina  

 

South Dakota  

 

Utah  

 

Vermont  

 

Virginia  

 

Wyoming

 
---
Louisiana Marriage Record Questions and Answers
Are Louisiana marriage records public record?
Yes, Louisiana marriage records are public record which means that anyone can access another person's marriage record online
---